🌟 Hi, guys! I hope you're having the most wonderful day, I hope you're staying in your home safe, I LOVE you and I send you all my positive energy from here.❤️ Today I bring you a post that I've wanted to do for a while, but lately, I've read a book that has inspired me, so I thought it was time to do it. Maybe you already know this because I repeat it in each review of each book lol, but basically, I'm a HUGE fan of brotherhood/sisterhood dynamics in books, in fact, many times I enjoy much more to see this type of relationship and their evolution, as also of the family in general, than the romantic one. 😍 So I thought it would be a fun idea to bring you a kind of "recommendation post" but also a top 5, with my favorite siblings relationships in books, but also I'll give you a small bonus where I'll share with you another top 5 of books featuring and having siblings relationships that are on my TBR, so you can have more options. 👏🏻 
Most of the books that I'll share with you don't have the siblings bond as the central point of the plot, but as a strong and important complement that makes the plot move or there's also a lot of support between these brothers. On the other hand, I also want to mention that this time I try to choose healthy relationships that grow and become solid, powerful and full of love and support. Maybe another day, if you like this concept, I could make a top 5, on the contrary, showing you this type of books, but about darker and twisted sibling relationships, I also have a couple of those that I've read and they're very shocked and good too. 🤔 But well, we'll start here and I'm super excited to share with you since also many of these books are my favorites of all times, so I hope you decide to give them a chance and let me know in the comments everything you think about it, both about the idea and also what you think about sibling relationships in books, I would love to know! 🥰 Now, without further ado, let's start! 🌟
---
Favorite Sibling Relationship Books
---
Practical Magic meets Nova Ren Suma's Imaginary Girls and Laura Ruby's Bone Gap in this lush, atmospheric new novel by acclaimed author Katrina Leno.
A magic passed down through generations. An island where strange things happen. A summer that will become legend.
Georgina Fernweh waits impatiently for the tingle of magic in her fingers—magic that has touched every woman in her family. But with her eighteenth birthday looming, Georgina fears her gift will never come.
Over the course of her last summer on the island—a summer of storms, falling in love, and the mystery behind one rare three-hundred-year-old bird—Georgina will learn the truth about magic, in all its many forms.
In Summer of Salt, Katrina Leno weaves another gorgeously original novel of magical realism and coming-of-age. Fans of April Genevieve Tucholke and Anna-Marie McLemore will be swept away. 
| Goodreads | My Review | Book Depository |
---
---
"We were all heading for each other on a collision course, no matter what. Maybe some people are just meant to be in the same story."
At first, Jude and her twin brother Noah, are inseparable. Noah draws constantly and is falling in love with the charismatic boy next door, while daredevil Jude wears red-red lipstick, cliff-dives, and does all the talking for both of them. Years later, they are barely speaking. Something has happened to change the twins in different yet equally devastating ways . . . but then Jude meets an intriguing, irresistible boy and a mysterious new mentor. The early years are Noah's to tell; the later years are Jude's. But they each have only half the story, and if they can only find their way back to one another, they'll have a chance to remake their world. This radiant, award-winning novel from the acclaimed author of The Sky Is Everywhere will leave you breathless and teary and laughing—often all at once.
| Goodreads | My Review | Book Depository |
---
---
Laia is a slave. Elias is a soldier. Neither is free.
Under the Martial Empire, defiance is met with death. Those who do not vow their blood and bodies to the Emperor risk the execution of their loved ones and the destruction of all they hold dear.
It is in this brutal world, inspired by ancient Rome, that Laia lives with her grandparents and older brother. The family ekes out an existence in the Empire's impoverished backstreets. They do not challenge the Empire. They've seen what happens to those who do.
But when Laia's brother is arrested for treason, Laia is forced to make a decision. In exchange for help from rebels who promise to rescue her brother, she will risk her life to spy for them from within the Empire's greatest military academy.
There, Laia meets Elias, the school's finest soldier—and secretly, its most unwilling. Elias wants only to be free of the tyranny he's being trained to enforce. He and Laia will soon realize that their destinies are intertwined—and that their choices will change the fate of the Empire itself.
| Goodreads | My Review | Book Depository |
---
---
In the captivating start to a new, darkly lyrical fantasy series, Tea can raise the dead, but resurrection comes at a price. When Tea accidentally resurrects her brother from the dead, she learns she is different from the other witches in her family. Her gift for necromancy means that she's a bone witch, a title that makes her feared and ostracized by her community. But Tea finds solace and guidance with an older, wiser bone witch, who takes Tea and her brother to another land for training.In her new home, Tea puts all her energy into becoming an asha-one who can wield elemental magic. But dark forces are approaching quickly, and in the face of danger, Tea will have to overcome her obstacles and make a powerful choice. 
| Goodreads | My Review | Book Depository |
---
---
Meet Roger. Skilled with words, languages come easily to him. He instinctively understands how the world works through the power of story.
Meet Dodger, his twin. Numbers are her world, her obsession, her everything. All she understands, she does so through the power of math.
Roger and Dodger aren't exactly human, though they don't realise it. They aren't exactly gods, either. Not entirely. Not yet.
Meet Reed, skilled in the alchemical arts like his progenitor before him. Reed created Dodger and her brother. He's not their father. Not quite. But he has a plan: to raise the twins to the highest power, to ascend with them and claim their authority as his own.
Godhood is attainable. Pray it isn't attained.
| Goodreads | My Review | Book Depository |
---
Sibling Relationship Books On my TBR 
---
In the tropical kingdom of Rhodaire, magical, elemental Crows are part of every aspect of life…until the Illucian empire invades, destroying everything.
That terrible night has thrown Princess Anthia into a deep depression. Her sister Caliza is busy running the kingdom after their mother's death, but all Thia can do is think of all she has lost.
But when Caliza is forced to agree to a marriage between Thia and the crown prince of Illucia, Thia is finally spurred into action. And after stumbling upon a hidden Crow egg in the rubble of a rookery, she and her sister devise a dangerous plan to hatch the egg in secret and get back what was taken from them.
| Goodreads | Book Depository |
---
---
In the faux-documentary style of The Blair Witch Project comes the campfire story of a missing girl, a vengeful ghost, and the girl who is determined to find her sister–at all costs.
Once a year, the path appears in the forest and Lucy Gallows beckons. Who is brave enough to find her–and who won't make it out of the woods?
It's been exactly one year since Sara's sister, Becca, disappeared, and high school life has far from settled back to normal. With her sister gone, Sara doesn't know whether her former friends no longer like her…or are scared of her, and the days of eating alone at lunch have started to blend together. When a mysterious text message invites Sara and her estranged friends to "play the game" and find local ghost legend Lucy Gallows, Sara is sure this is the only way to find Becca–before she's lost forever. And even though she's hardly spoken with them for a year, Sara finds herself deep in the darkness of the forest, her friends–and their cameras–following her down the path. Together, they will have to draw on all of their strengths to survive. The road is rarely forgiving, and no one will be the same on the other side.
| Goodreads | Book Depository |
---
---
The biggest lie of all is the story you think you already know.
The del Cisne girls have never just been sisters; they're also rivals, Blanca as obedient and graceful as Roja is vicious and manipulative. They know that, because of a generations-old spell, their family is bound to a bevy of swans deep in the woods. They know that, one day, the swans will pull them into a dangerous game that will leave one of them a girl, and trap the other in the body of a swan.
But when two local boys become drawn into the game, the swans' spell intertwines with the strange and unpredictable magic lacing the woods, and all four of their fates depend on facing truths that could either save or destroy them. Blanca & Roja is the captivating story of sisters, friendship, love, hatred, and the price we pay to protect our hearts.
| Goodreads | Book Depository |
---
---
Raised in a small village surrounded by vast forests, Liba and Laya have lived a peaceful sheltered life – even if they've heard of troubling times for Jews elsewhere. When their parents travel to visit their dying grandfather, the sisters are left behind in their home in the woods.
But before they leave, Liba discovers the secret that their Tati can transform into a bear, and their Mami into a swan. Perhaps, Liba realizes, the old fairy tales are true. She must guard this secret carefully, even from her beloved sister.
Soon a troupe of mysterious men appear in town and Laya falls under their spell-despite their mother's warning to be wary of strangers. And these are not the only dangers lurking in the woods…
The sisters will need each other if they are to become the women they need to be – and save their people from the dark forces that draw closer.
| Goodreads | Book Depository |
---
---
BEFORE
Everyone out in Devil's Lake, Michigan, knows the three Malloy sisters: perfect big sister Kit; tomboy Tessa, who shares more with Kit than most people realize; and Lilly, the baby of the family, determined to make her own mark. Yet as close as they are, there are certain things sisters don't tell one another. And one of them is keeping a secret that will turn their little world inside out.
NOW
No one knows exactly what happened to Kit in the woods that night—all they have are a constellation of facts: icy blue lips and fingers cold to the touch, a lacy bra, an abandoned pick-up truck with keys still in the ignition. Still, Tessa, even in her fog of grief, is certain that her sister's killer wasn't Boyd, the boy next door whom they've all loved in their own way. There are too many details that don't add up, too many secrets still tucked away.
But no matter how fiercely she searches for answers, at the core of that complicated night is a truth that's heartbreakingly simple.
Told in lush, haunting prose, Frozen Beauty is a story of the intoxicating power of first love, the deep bonds of sisterhood, and a shocking death that will forever change the living.
| Goodreads | Book Depository |
---
Besides the Goodreads link, that I always add in case you want to add the book to your TBR, this time I've also added a link to Book Depository, in case you want to pre-order the book there. In that case, I want you to know that as an affiliate, I'll receive a small percentage of your purchase and it would be REALLY helpful to me, to buy more books, and keep sharing with you ❤️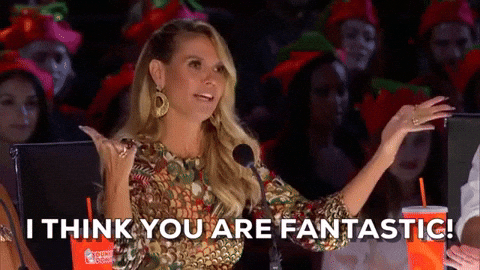 ---
---
Credits for the source of the original image HERE
🌟 I hope you liked the idea, guys & hope you can find some books to enjoy!!

Do you like siblings' featuring books? Do you have any recommendations for me? I would LOVE to know!

 🌟 
Let me know everything in the comments, you know I love to know what you think ❤️