🌙 Hi, guys! I hope you're having a wonderful day full of good readings. Super excited cause this weekly series will be focused on helping me clean my Goodreads shelves and also prioritize some readings and organize myself in general. I LOVE this idea, I know that many of you already know it and do it as well, the creator is the incredible Destiny | Howling Libraries | 💫 whom I love as a human being and I respect a lot as a book blogger ❤️, so it's really a pleasure to start with this new project especially because it's created by someone who I admire a lot and that makes me very happy, I also really need help to organize my books, So here we go! 👏🏻 
I wanted to give it my own twist to make it more fun and also fit my needs or what I hope to do with my books and my readings. So I've decided that as well as Destiny, I'll be opening voting every week so that you can participate in the whole process and help me decide which books to prioritize, for this: I'll ask you to vote for one of the books in the "LOWS" section and not only I'll be adding it to my priority list, but I'll also be creating my own TBR Jar with each of your choices!. So, every week the book you choose from my selection will be added to my TBR Jar and then at the end of the month, I'll choose one of them to read and finally give a real chance to it. I'll not be removing all my "LOWS", only some if necessary, maybe one per week or sometimes none, I'll be super honest about them and I hope you can help me make a decision anything can happen in these posts! LOL 🥰 
I hope you like this idea, I think it will be fun, I'll be cleaning my Goodreads shelves a bit, which is great, but you can also participate in the process and so will have a super interactive experience, so we can all have a little fun ❤️. I hope you enjoy it, thanks for the support always, from the bottom of my heart & LET'S START!  🌙
---
Rules:
Link back to the original post at Howling Libraries
Sort your Goodreads TBR shelf by date added, ascending
Find 5-10 (or more, if you feel ambitious!) titles to purge from your TBR (the "lows")

ALTERNATIVE OPTION: Find 5+ titles that are at the BOTTOM of your TBR—books you want to read someday, just not right now!

Post those 5 books in the list, with a brief explanation
Next, sort your Goodreads TBR shelf by date added, descending
List the last 5 (or more!) books you added to your TBR, with a synopsis or your brief summary of why you added it (the "highs")
---
Thank you SO much if you voted on the previous week post and thanks to you as well that have let me know your thoughts, it was really helpful to make my decisions ❤️
✔️ I KEEP ON MY TBR | All Out: The No-Longer-Secret Stories of Queer Teens throughout the Ages by Saundra Mitchell & more authors, The Dangerous Art of Blending In by Angelo Surmelis & The Dead House (The Dead House #1) by Dawn Kurtagich
❌ LEAVES MY TBR |  The Impostor Queen (The Impostor Queen #1) by Sarah Fine, Stolen Songbird (The Malediction Trilogy #1) by Danielle L. Jensen, Revived by Cat Patrick, All Rights Reserved (Word$ #1) by Gregory Scott Katsoulis, The Thief (The Queen's Thief #1) by Megan Whalen Turner & Roar (Stormheart #1) by Cora Carmack
⚱️ TBR JAR | Vengeance Road (Vengeance Road #1) by Erin Bowman
---
🌙 Finnikin of the Rock (Lumatere Chronicles #1) by Melina Marchetta | Being absolutely honest, I didn't remember what this book was about until I read the blurb again, I know I added it to my TBR cause one day I heard a booktuber talk about it and since it's high-fantasy, I decided that maybe I wanted to give it a chance, but now I'm not so sure. The book is about Finnikin of the Rock is from the kingdom of Lumatere, a very prosperous and beautiful kingdom until one day that the kings and their children are killed and the throne is taken by a false king. Due to this, Finnikin's father, who used to protect the king, is imprisoned and he remains under the care of his master. For 10 years Finnikin is touring all the refugee camps and noting their names so that one day they can be reborn as a society once again.
I think it's something like that, I had to read a couple of reviews to understand it well, but I don't know if this is my kind of thing, so I would like to know if you have read it!
---
🌙 Letters to the Lost (Letters to the Lost #1) by Brigid Kemmerer | This is a hard-hitting type of contemporary, is about Juliet who has always written letters to her mother and after her death, she continues to do so and she leaves them on her grave. One day Declan has to carry out his community work in the cemetery and he finds Juliette's letters. He can't resist the idea of ​​answering them and so they begin a connection that goes much further than they thought.
So many people whom I respect and love have liked this book, it is crazy. It sounds very simple but I'm sure it will be a highly emotional book and will focus a lot on loss as well as romance, so this is an open possibility for me, I think it could work. Have you read it?
---
🌙 People Like Us (People Like Us #1) by Dana Mele | This is the typical book about a group of popular girls who reign the school until a dead body appears and things start to get ugly and the secrets begin to reveal themselves. I think it could be super entertaining, and something that I enjoy because I love mystery books, but on the other hand, it's a very used plot idea, so I fear that it's something cliche. It has quite average reviews, nothing really impressive, so I'll think about it and in any case, I can read several other books with this type of promise.
---
🌙 The Cage (The Cage #1) by Megan Shepherd | This book has such a unique promise, like nothing I've heard before and that's why I added it to my TBR. This book follows Cora who one day wakes up in an unknown place and exploring a little she discovers that there are many environments one next to the other in the place and she's not alone. Four other teenagers have been caught as well, and none have any idea what they're doing there. Until they discover that their captors aren't from the Earth and that they're locked in a kind of zoo where the exhibits are the human.
The promise again seems great, super unique, but the reviews and opinions, in general, aren't very good, I've heard that the plot itself is quite flat as well as the characters, so I'm not sure even if it's worth giving a chance. What do you think?
---
🌙 Busted by Gina Ciocca | I added this one before its releases date so it's been on my TBR for almost two years, and I think now that I'm reading its blurb it doesn't sound like I remembered it, but it still looks interesting. The book follows Marisa who one day accidentally caught her best friend's boyfriend with another girl. This gives her a reputation she didn't expect at school, and she soon becomes something like an investigator. One day her ex-frenemy Kendall asks her to spy on her boyfriend TJ, and Marisa soon discovers that the girl TJ is interested in is herself and the worst thing is that she believes that she could also have feelings for him.
The cheating aspect makes me feel a bit insecure about it, but if it's used intelligently it could have a good impact in the end, but I'm still not entirely sure … I'll think a little more about this one.
---
🌙 The Unexpected Everything by Morgan Matson | This is a contemporary romance book that follows a girl named Andie who has her whole life planned because she's the daughter of the President, but one day a scandal occurs and everything changes and she must prepare for the unexpected. To be honest, I would read this book just because I want to give the author another chance, I have heard very good things about her and the truth is that I didn't have the best experience with "Since you've Been Gone", I read a couple of pages and realized It wasn't for me, so I would like to read more about the author, although I don't know if this is the something I would enjoy… I need your help here, have you read it? Tell me everything in the comments!
---
🌙 Long Way Down by Jason Reynolds | This is a contemporary YA written in verse that follows a boy named Will who's going on his way to take revenge for his brother's death. And I think once he gets on the elevator, it stops on each floor and there much more of the story will be revealed to Will.
I like that the book is told with the aim of raising awareness about youth people and the use of guns, which is very interesting, also the book has incredible reviews. I understand that it's a super-powerful story and it will surely touch my heart, so I have no doubts about this book, I'll keep it in my TBR because I really want to read it. It's also told in verse and that's something that I haven't yet experienced, so I think it will be a great time.
---
🌙 Captive Prince (Captive Prince #1) by C.S. Pacat | Ok, so this book is quite controversial, I know that people either love it or hate it, there is no middle ground, so that attracts me a bit because I'm interested in knowing which side I will be on. It's not my type of book, to be honest, but perhaps I would be willing to try a couple of pages and see what I think. The book follows Damen, he's the heir to the throne and a hero to his people. But one day he's captured, his identity is taken from him and he's sent to serve as a pleasure slave to Prince Laurent of the enemy nation. And soon Damen is caught up in a political war for power and must survive to save his people without revealing who he really is.
I can't say for sure if I'd like it or not, guys, it's one of those books where I feel that anything could happen, so if you can help me make my decision that would be incredible!
---
🌙 When It's Real by Erin Watt | This book is about Oakley, he's a famous and super recognized teenager, but lately, his image is becoming weakest, so his team decides that it's time to give him a makeover and get him a fake girlfriend. This is when Vaughn comes in, a girl with a normal life that she may never have accepted the offer of being the fake girlfriend of a self-centered star boy, but her family desperately needs the money so she decides to do it.
This is possibly a simple contemporary with a hate-to-love romance. So I don't know, I don't feel like it's really the book for me. At the time everyone was loving it, but I have my doubts and I'm almost sure that I'll let it go.
---
🌙 The Belles (The Belles #1) by Dhonielle Clayton | This book follows Camellia and she's a Belle, in this world the Belles control Beauty. And Beauty is a commodity coveted above all else. In Orleans, the people are born gray, they are born damned, and only with the help of a Belle and her talents can they transform and be made beautiful. But Camellia wants to become the Belle chosen by the Queen, to be recognized and serve the royal family. But soon she'll discover that her life on the palace is very different from what she imagined and that her powers are a lie, and she holds immense and dangerous power. Camellia will be faced with impossible decisions and must decide whether to save herself or risk everything and change the destiny of the world forever.
This sounds a lot like The Selection but more fantasy and with powers lol, it sounds fun but I've heard quite disastrous things, so I'm not really sure if it would be something that I will enjoy right now. It also sounds quite a cliche, it's the typical plot of the chosen one and although I usually enjoy it, this time it doesn't make me feel interested.
---
🌙 You Let Me In by Camilla Bruce | You Let Me In delivers a stunning tale from debut author Camilla Bruce, combining the sinister domestic atmosphere of Gillian Flynn's Sharp Objects with the otherwordly thrills of Neil Gaiman's The Ocean at the End of the Lane. ( Adult – Horror – Mystery – Thriller )
---
🌙 Harley in the Sky by Akemi Dawn Bowman | There, she is thrust into a world that is both brutal and beautiful, where she learns the value of hard work, passion and collaboration. But at the same time, Harley must come to terms with the truth of her family and her past—and reckon with the sacrifices she made and the people she hurt in order to follow her dreams. ( Contemporary – YA)
---
🌙 The Girl from Widow Hills by Megan Miranda | A suspense novel about a young woman plagued by night terrors after a childhood trauma who wakes one evening to find a corpse at her feet. ( Adult – Mystery – Thriller )
---
🌙 Horrid by Katrina Leno | From the author of You Must Not Miss comes a haunting contemporary horror novel that explores themes of mental illness, rage, and grief, twisted with spine-chilling elements of Stephen King and Agatha Christie. ( YA – Horror )

---
🌙 The Heart Forger (The Bone Witch #2) by Rin Chupeco | In The Bone Witch, Tea mastered resurrection―now she's after revenge…War is brewing among the kingdoms, and when dark magic is at play, no one is safe. ( YA – Fantasy)
---
Credits for the source of the original image HERE
 🌿 Now is YOUR time to decide! 

Choose one of the books in my "The LOWS" section and I'll add it to my TBR JAR to give it a chance at some point.



I'll be making the decision of which books I'll be letting go of my TBR completely, cause I really need to clean this out, after knowing your opinion and in the next week I'll let you know

 🌿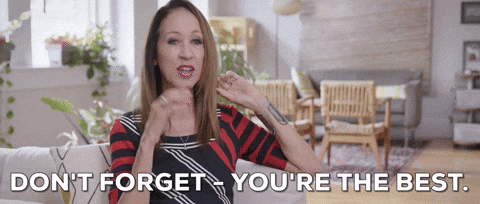 Let me know EVERYTHING you think in the comments, you know I LOVE to know and talk with you  🥰