☕️ Hi guys, I hope you're having a wonderful day!. here I am with a new WWW Wednesday (originally hosted by A Daily Rhythm, and revived by Taking on a World of Words, where I'll share with you the books that I've finished, my current and upcoming readings, and so chat a little about them ☕️
---
This meme tries to answer the following three questions:
 What are you currently reading?
What did you finish recently reading?
 What do you think you'll read next?
---
Starsight (Skyward #2) by Brandon Sanderson
---
All her life, Spensa's dreamed of becoming a pilot. Of proving she's a hero like her father. She made it to the sky, but the truths she learned about her father were crushing. The rumors of his cowardice are true—he deserted his flight during battle against the Krell. Worse, though, he turned against his team and attacked them.
Spensa is sure that there's more to the story. And she's sure that whatever happened to her father in his starship could happen to her. When she made it outside the protective shell of her planet, she heard the stars—and it was terrifying. Everything Spensa has been taught about her world is a lie.
But Spensa also discovered a few other things about herself—and she'll travel to the end of the galaxy to save humankind if she needs to.
| Goodreads |
---
When I'm writing this, which is a couple of days before you see it, I'm not that much into this book and I'm already loving it! I'm SO happy to have given this author a chance and even happier to have given a chance to a pure sci-fi book like this one when most of the time, you know, it's not my thing. Talking about that, I'll be reading my sci-fi TBR pretty soon, I am waiting for the cold days to arrive where I live to jump right into it and tell you all about it.
Returning to Starsight, it's being great, has a lot of action from the moment one and I missed Spenza's voice a lot, I think she's a very unique and fascinating character to follow, especially after all her growth in the first book. I think now, despite still having that essence that makes her unique, has a much more mature and secure voice on many aspects. I'm very excited to discover a little more about herself and her skills, as well as the world of these "Krell" alines, and all those things, it will be a lot of fun. Plus, I'm reading it much faster than I think I would! this book was exactly what I needed this month.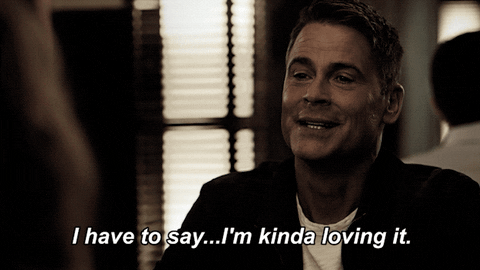 ---
Magic Unleashed (Venators #1) by Devri Walls

&

Wicked Saints by Emily A. Duncan
I read Venators because I'm part of the huge blog tour hosted by The Write Reads, many bloggers will be talking about this book this month, so you probably have already seen it. My review will be on the blog on Friday, so you'll know my full thoughts about it, but in short, I enjoy it a lot, it's a super entertaining book with lots of action and magic, Plus, it's also super easy to read. I'll talk more deeply in my review, but I think it is a solid book and I had that nostalgia when the paranormal or urban fantasy was something I read more, it has a lot of that vibe.
Wicked Saints, on the other hand, I read it because I have the ARC of the second book, so I wanted to go for this one before reading the other one in the next month, but sadly it was a disappointment. I expected a lot from a book with such a powerful promise, I love books that involve gods so I liked that aspect, but in general, I found it quite boring, and although it has a solid beginning it gets very messy towards in the middle, especially because of the lack of personality of the character and how the main character loses power instead of winning it, especially over the other characters, you know? I think everyone has more protagonism than herself. The romance is a disaster (Alina & Mal are you there?) I'll not even talk about it lol. It has a lot of potential and I enjoyed certain aspects of which I will talk more in my complete review, but basically my expectations were high and the book didn't meet them, which is a shame, I'm very sad. Even so, I'll read the sequel and then give you a double review of both books, I think it will be the best way to talk about it. My review on this one will probably be in Goodreads before that if you want to check it out.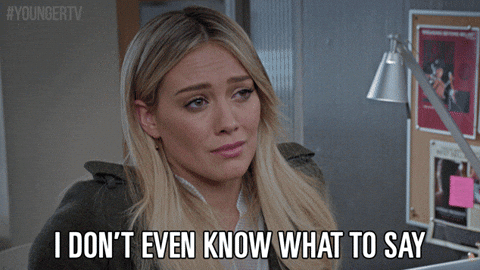 ---
Thunderhead (Arc of a Scythe #2) by Neal Shusterman
---
Rowan has gone rogue, and has taken it upon himself to put the Scythedom through a trial by fire. Literally. In the year since Winter Conclave, he has gone off-grid, and has been striking out against corrupt scythes—not only in MidMerica, but across the entire continent. He is a dark folk hero now—"Scythe Lucifer"—a vigilante taking down corrupt scythes in flames.
Citra, now a junior scythe under Scythe Curie, sees the corruption and wants to help change it from the inside out, but is thwarted at every turn, and threatened by the "new order" scythes. Realizing she cannot do this alone—or even with the help of Scythe Curie and Faraday, she does the unthinkable, and risks being "deadish" so she can communicate with the Thunderhead—the only being on earth wise enough to solve the dire problems of a perfect world. But will it help solve those problems, or simply watch as perfection goes into decline?
| Goodreads |
---
I'm SO SO excited to read this, finally!! I'll be looking for a small recap of the previous book to refresh my mind about everything that has happened, but I think that above all I remember that ending that destroyed my heart! but, yes, SUPER excited to read it. I've heard the best things, and many of you have let me know that it's even better than the first one, which I LOVED so that makes me feel even more excited. Neal Shusterman is another author that I don't understand why it took me so long to read, I enjoy a lot his writing style and his way of handling the revelations and plot twist is brilliant, I'm was in shock al the time. I don't really have much more to say, you know that I love the first book, was in my best books of 2019, it was one of the most original plots that I read last year, so see the characters and the world again and its super dark dynamic It has me very excited. I'll be reading 2 very large books this week so wish me luck! I have good feelings though, so I'm absolutely ready!
I leave you HERE my complete review of Scythe in case you want to know more about it and know all my thoughts.
---
Credits for the source of the original image HERE
I would love to know what are you currently reading and what your thoughts are?
☕️ Let me know EVERYTHING in the comments, you know that I love to know what you think ☕️