🌙 Hi, guys! I hope you're having a wonderful day full of good readings. Super excited cause this weekly series will be focused on helping me clean my Goodreads shelves and also prioritize some readings and organize myself in general. I LOVE this idea, I know that many of you already know it and do it as well, the creator is the incredible Destiny | Howling Libraries | 💫 whom I love as a human being and I respect a lot as a book blogger ❤️, so it's really a pleasure to start with this new project especially because it's created by someone who I admire a lot and that makes me very happy, I also really need help to organize my books, So here we go! 👏🏻 
I wanted to give it my own twist to make it more fun and also fit my needs or what I hope to do with my books and my readings. So I've decided that as well as Destiny, I'll be opening voting every week so that you can participate in the whole process and help me decide which books to prioritize, for this: I'll ask you to vote for one of the books in the "LOWS" section and not only I'll be adding it to my priority list, but I'll also be creating my own TBR Jar with each of your choices!. So, every week the book you choose from my selection will be added to my TBR Jar and then at the end of the month, I'll choose one of them to read and finally give a real chance to it. I'll not be removing all my "LOWS", only some if necessary, maybe one per week or sometimes none, I'll be super honest about them and I hope you can help me make a decision anything can happen in these posts! LOL 🥰 
I hope you like this idea, I think it will be fun, I'll be cleaning my Goodreads shelves a bit, which is great, but you can also participate in the process and so will have a super interactive experience, so we can all have a little fun ❤️. I hope you enjoy it, thanks for the support always, from the bottom of my heart & LET'S START!  🌙
---
Rules:
Link back to the original post at Howling Libraries
Sort your Goodreads TBR shelf by date added, ascending
Find 5-10 (or more, if you feel ambitious!) titles to purge from your TBR (the "lows")

ALTERNATIVE OPTION: Find 5+ titles that are at the BOTTOM of your TBR—books you want to read someday, just not right now!

Post those 5 books in the list, with a brief explanation
Next, sort your Goodreads TBR shelf by date added, descending
List the last 5 (or more!) books you added to your TBR, with a synopsis or your brief summary of why you added it (the "highs")
---
Thank you SO much if you voted on the previous week post and thanks to you as well that have let me know your thoughts, it was really helpful to make my decisions ❤️
✔️ I KEEP ON MY TBR |The Disappearances by Emily Bain Murphy & Am I Normal Yet? (The Spinster Club #1) by Holly Bourne
❌ LEAVES MY TBR | Blackbird (Blackbird Duology #1) by Anna Carey & Far From You by Tess Sharpe 
⚱️ TBR JAR | Fireworks by Katie Cotugno
---
🌙 The Hearts We Sold by Emily Lloyd-Jones | From what I remember from this book it's about a young woman who, to escape from her problematic home, offers her heart to a demon and that brings her a curse, especially when she falls in love with a boy who belongs to the rebellion.
My doubts about this book come from that I've seen that it's quite average, so I still don't know if I really want to give it a chance, on the other hand, the promise sounds quite original & I think it's a stand-alone, which I like.
---
🌙 Avery (The Chronicles of Kaya #1) by Charlotte McConaghy | This book is the beginning of a trilogy, and the concept is about a place called Kaya where everyone dies in pairs. When one dies his loved one too. But that changes one day when Avery is killed and Ava manages to survive to that unbelievable pain. Now she's captive by a cruel prince who only wants to destroy. In a place like Pirenti where emotions are weakness, it will be very difficult to survive.
This seems to be a fantasy focused on a love story, perhaps? sounds interesting, again… a good concept idea to explore, but it doesn't have good reviews and that's what has stopped me from picking it up. Of course, I super curious to know what you think!
---
🌙 More Happy Than Not by Adam Silvera | This book is one of the author's most famous works and that's why it is in my TBR. Explaining it with my words is about Aaron who's going through a difficult time after a family tragedy and is now trying to discover who he is and what he wants for his life, but even when his girlfriend supports him, it's his best friend who Aaron is more close to and starts to realize his true feelings.
I like that the book is about self-discovery & sexuality, but honestly, I haven't heard much more since it came out, so I have my doubts.
---
🌙 The Program (The Program #1) by Suzanne Young | This is the author's book that I want to read the most, so I don't know why I haven't done it yet, besides the concept is very interesting. It's about a girl named Sloane who lives in a world where suicides have become an epidemic and the only thing that can save them is The Program. Once sent there she falls in love with James and together they'll try to survive the Program and get out of there.
This book contains very hard and delicate topics such as depression and suicide, which is why I have my doubts about it since I don't know how it will be addressed, but I'm very curious about, that for sure.
---
🌙 Queen of Hearts (Queen of Hearts Saga #1) by Colleen Oakes | This is a retelling of Alice in Wonderland, but here Alice has never fallen in the hole, but we follow Dinah who one day will become the queen of Wonderland, she has her whole life planned but one day a betray breaks her heart and her throne is threatened, so she must do whatever it takes so her enemies don't snatch her crown.
I like that there's political intrigue and above all that we follow a complex main character, but I'm not the biggest fan of the original story and I've heard that, in general, is very long for what the plot actually is, so I'm not 100 % sure.
---
🌙 Emancipated (Emancipated #1) by M.G. Reyes | This story follows six very different teens but they're all emancipated from their parents and have one thing in common: something to hide.
I think it sounds potentially like a lot of fun, I like that it's a thread that can be explored a lot, about everything about the life of each character, for example. The reviews stop me because it's normal for a book to have bad reviews, but this one has MANY bad reviews, I just don't know what to do with it.
---
🌙 Legacy of Kings (Blood of Gods and Royals #1) by Eleanor Herman | This book sounds like something like Falling Kingdom, and because I love that series, I added this one to my TBR just in case and then I never read it. Follows several perspectives, each character has a goal and secrets behind, in a fantasy world full of royalty, magic, love & betrayal.
I heard is slow-paced, but that wouldn't bother me if the experience is worth it, you know? so I'll let you tell me if you know about it and what you think, that would be of great help.
---
🌙 Eliza and Her Monsters by Francesca Zappia | I know, guys! EVERYONE loves this book and in a way, it's in my TBR for that reason, but also because I've heard that it's about mental health and it's very emotional. On the other hand, I've heard that it looks like Eleanor & Park and I don't like that book very much, so I don't really know.
It's about Eliza she's the anonymous creator of a very famous online comic. Eliza likes to keep her identity a secret but when something happens and her secret is revealed, her life will change forever.
---
🌙 Wicked Like a Wildfire (Hibiscus Daughter #1) by Lana Popović | I have to be completely honest here, I add this book to my TBR for two things, the first one… I heard was about magic and the other is… I LOVE the cover. The concept of this book is about a family where everyone has the power to manipulate beauty and we follow 2 sisters, Iris and Malina. One day their mother is attacked and they discover that a curse hunts her blood lineage. Now the same magic that has united them all their life is threatening to tear them apart.
Sounds pretty good and mysterious too, but above all, I like it's about a family lineage that has magic that's always something fun, but I haven't heard much about it, so we'll see.
---
🌙 A Quiet Kind of Thunder by Sara Barnard | This is a love story about a girl named, Steffi who's selective mute and a boy, Rhys who's deaf. They find a way to communicate with each other and create a unique bond that empowers them and makes them braver.
I think it will be an absolutely heartbreaking story, I've heard very good things, so maybe I could give it a chance
---
---
🌙 The How & the Why by Cynthia Hand | A poignant exploration of family and the ties that bind, perfect for fans of Far From the Tree, from New York Times bestselling author Cynthia Hand. ( YA – Contemporary – Realistic Fiction )
---
🌙 In an Instant by Suzanne Redfearn | Heartrending yet ultimately redemptive, In an Instant is a story about the power of love, the meaning of family, and carrying on…even when it seems impossible. ( Contemporary – Fiction )
---
🌙 The Echo Room by Parker Peevyhouse | Rett and Bryn hide in a cold, dark room. Safe from what's outside. But they're not alone. ( YA – SciFi – Mystery )
---
🌙 10 Blind Dates by Ashley Elston | Heartbroken, Sophie flees to her grandparents' house, where the rest of her boisterous extended family is gathered for the holiday. That's when her nonna devises a (not so) brilliant plan: Over the next ten days, Sophie will be set up on ten different blind dates by different family members. ( YA – Contemporary – Romance )
---
🌙 Elevation by Stephen King | Set in the fictional town of Castle Rock, Maine. The latest from legendary master storyteller Stephen King, a riveting, extraordinarily eerie, and moving story about a man whose mysterious affliction brings a small town together—a timely, upbeat tale about finding common ground despite deep-rooted differences. ( Fiction – Horror – Fantasy – Short Story )
---
---
Credits for the source of the original image HERE
 🌿 Now is YOUR time to decide!

 Choose one of the books in my "The LOWS" section and I'll add it to my TBR JAR to give it a chance at some point.



I'll be making the decision of which books I'll be letting go of my TBR completely, cause I really need to clean this out, after knowing your opinion and in the next week I'll let you know

 🌿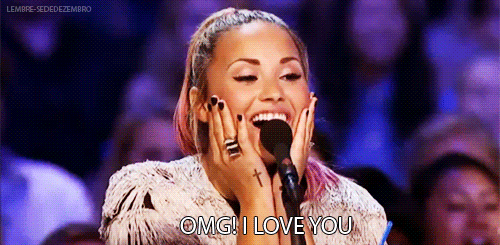 Let me know EVERYTHING you think in the comments, you know I LOVE to know and talk with you  🥰