🔥 Hi guys, I hope you're having a wonderful day, surrounded by the best readings!! ❤️ Today I'm bringing you one of my favorite posts where I show you my most anticipated new releases of the month. 🥰 I'm SO excited to be this 2020 sharing with you, is really a blessing, so I hope you enjoy these posts and find some new books to add to your endless TBR because as I always say: Good for the soul but bad for the wallet, right? But it's what we love …BOOKS AND MORE BOOKS, so I hope you enjoy it. The books I choose to add here are just some that I would love to read at some point because they sound like something I'll personally enjoy, so without more further ado, let's start! 🔥
---
March 3rd, 2020
The Kingdom of Back by Marie Lu
---
Two siblings. Two brilliant talents. But only one Mozart.
Born with a gift for music, Nannerl Mozart has just one wish–to be remembered forever. But even as she delights audiences with her masterful playing, she has little hope she'll ever become the acclaimed composer she longs to be. She is a young woman in 18th century Europe, and that means composing is forbidden to her. She will perform only until she reaches a marriageable age–her tyrannical father has made that much clear.
And as Nannerl's hope grows dimmer with each passing year, the talents of her beloved younger brother, Wolfgang, only seem to shine brighter. His brilliance begins to eclipse her own, until one day a mysterious stranger from a magical land appears with an irresistible offer. He has the power to make her wish come true–but his help may cost her everything.
In her first work of historical fiction, #1 New York Times bestselling author Marie Lu spins a lush, lyrically-told story of music, magic, and the unbreakable bond between a brother and sister.
---
House of Earth and Blood (Crescent City #1) by Sarah J. Maas
---
#1 New York Times bestselling author Sarah J. Maas launches her brand-new CRESCENT CITY series with House of Earth and Blood: the story of half-Fae and half-human Bryce Quinlan as she seeks revenge in a contemporary fantasy world of magic, danger, and searing romance.
Bryce Quinlan had the perfect life—working hard all day and partying all night—until a demon murdered her closest friends, leaving her bereft, wounded, and alone. When the accused is behind bars but the crimes start up again, Bryce finds herself at the heart of the investigation. She'll do whatever it takes to avenge their deaths.
Hunt Athalar is a notorious Fallen angel, now enslaved to the Archangels he once attempted to overthrow. His brutal skills and incredible strength have been set to one purpose—to assassinate his boss's enemies, no questions asked. But with a demon wreaking havoc in the city, he's offered an irresistible deal: help Bryce find the murderer, and his freedom will be within reach.
As Bryce and Hunt dig deep into Crescent City's underbelly, they discover a dark power that threatens everything and everyone they hold dear, and they find, in each other, a blazing passion—one that could set them both free, if they'd only let it.
With unforgettable characters, sizzling romance, and page-turning suspense, this richly inventive new fantasy series by #1 New York Times bestselling author Sarah J. Maas delves into the heartache of loss, the price of freedom—and the power of love.
---
Witches of Ash and Ruin by E. Latimer
---
Modern witchcraft blends with ancient Celtic mythology in an epic clash of witches and gods, perfect for fans of V.E. Schwab's Shades of Magic trilogy and A DISCOVERY OF WITCHES.
Seventeen-year-old Dayna Walsh is struggling to cope with her somatic OCD; the aftermath of being outed as bisexual in her conservative Irish town; and the return of her long-absent mother, who barely seems like a parent. But all that really matters to her is ascending and finally, finally becoming a full witch-plans that are complicated when another coven, rumored to have a sordid history with black magic, arrives in town with premonitions of death. Dayna immediately finds herself at odds with the bewitchingly frustrating Meiner King, the granddaughter of their coven leader.
And then a witch turns up murdered at a local sacred site, along with the blood symbol of the Butcher of Manchester-an infamous serial killer whose trail has long gone cold. The killer's motives are enmeshed in a complex web of witches and gods, and Dayna and Meiner soon find themselves at the center of it all. If they don't stop the Butcher, one of them will be next.
With razor-sharp prose and achingly real characters, E. Latimer crafts a sweeping, mesmerizing story of dark magic and brutal mythology set against a backdrop of contemporary Ireland that's impossible to put down. 
---
Wicked As You Wish (A Hundred Names for Magic #1) by Rin Chupeco
---
Tala Warnock has little use for magic – as a descendant of Maria Makiling, the legendary Filipina heroine, she negates spells, often by accident. But her family's old ties to the country of Avalon (frozen, bespelled, and unreachable for almost 12 years) soon finds them guarding its last prince from those who would use his kingdom's magic for insidious ends.
And with the rise of dangerous spelltech in the Royal States of America; the appearance of the firebird, Avalon's deadliest weapon, at her doorstep; and the re-emergence of the Snow Queen, powerful but long thought dead, who wants nothing more than to take the firebird's magic for her own – Tala's life is about to get even more complicated….
---
The June Boys by Courtney C. Stevens
---
The Gemini Thief could be anyone. Your father, your mother, your best friend's crazy uncle. Some country music star's deranged sister. Anyone.
The Gemini Thief is a serial kidnapper, who takes three boys and holds them captive from June 1st to June 30th of the following year. The June Boys endure thirteen months of being stolen, hidden, observed, and fed before they are released, unharmed, by their masked captor. The Thief is a pro, having eluded authorities for nearly a decade and taken at least twelve boys.
Now Thea Delacroix has reason to believe the Gemini Thief took a thirteenth victim: her cousin, Aulus McClaghen.
But the game changes when one of the kidnapped boys turns up dead. Together with her boyfriend Nick and her best friends, Thea is determined to find the Gemini Thief and the remaining boys before it's too late. Only she's beginning to wonder something sinister, something repulsive, something unbelievable, and yet, not impossible:
What if her father is the Gemini Thief? 
---
March 10th, 2020
Bone Crier's Moon (Bone Grace #1) by Kathryn Purdie
---
Bone ​Criers have a sacred duty. They alone can keep the dead from preying on the living. But their power to ferry the spirits of the dead into goddess Elara's Night Heavens or Tyrus's Underworld comes from sacrifice. The gods demand a promise of dedication. And that promise comes at the cost of the Bone Criers' one true love.
Ailesse has been prepared since birth to become the matriarch of the Bone Criers, a mysterious famille of women who use strengths drawn from animal bones to ferry dead souls. But first she must complete her rite of passage and kill the boy she's also destined to love.
Bastien's father was slain by a Bone Crier and he's been seeking revenge ever since. Yet when he finally captures one, his vengeance will have to wait. Ailesse's ritual has begun and now their fates are entwined—in life and in death.
Sabine has never had the stomach for the Bone Criers' work. But when her best friend Ailesse is taken captive, Sabine will do whatever it takes to save her, even if it means defying their traditions—and their matriarch—to break the bond between Ailesse and Bastien. Before they all die.
---
March 17th, 2020
Frozen Beauty by Lexa Hillyer
---
BEFORE
Everyone out in Devil's Lake, Michigan, knows the three Malloy sisters: perfect big sister Kit; tomboy Tessa, who shares more with Kit than most people realize; and Lilly, the baby of the family, determined to make her own mark. Yet as close as they are, there are certain things sisters don't tell one another. And one of them is keeping a secret that will turn their little world inside out.
NOW
No one knows exactly what happened to Kit in the woods that night—all they have are a constellation of facts: icy blue lips and fingers cold to the touch, a lacy bra, an abandoned pick-up truck with keys still in the ignition. Still, Tessa, even in her fog of grief, is certain that her sister's killer wasn't Boyd, the boy next door whom they've all loved in their own way. There are too many details that don't add up, too many secrets still tucked away.
But no matter how fiercely she searches for answers, at the core of that complicated night is a truth that's heartbreakingly simple.
Told in lush, haunting prose, Frozen Beauty is a story of the intoxicating power of first love, the deep bonds of sisterhood, and a shocking death that will forever change the living. 
---
March 31st, 2020
We Are the Wildcats by Siobhan Vivian
---
A toxic coach finds himself outplayed by the high school girls on his team in this deeply suspenseful novel, which unspools over twenty-four hours through six diverse perspectives.
Tomorrow, the Wildcat varsity field hockey squad will play the first game of their new season. But at tonight's team sleepover, the girls are all about forging the bonds of trust, loyalty, and friendship necessary to win.
Everything hinges on the midnight initiation ceremony—a beloved tradition and the only facet of being a Wildcat that the girls control. Until now.
Coach—a handsome former college player revered and feared in equal measure—changes the plan and spins his team on a new adventure. One where they take a rival team's mascot for a joyride, crash a party in their pajamas, break into the high school for the perfect picture.
But as the girls slip out of their comfort zone, so do some long-held secrets. And just how far they're willing to go for their team takes them all—especially Coach—by surprise.
A testament to the strength and resilience of modern teenage girls, We Are the Wildcats will have readers cheering.
---
Besides the Goodreads link, that I always add in case you want to add the book to your TBR, this time I've also added a link to Book Depository, in case you want to pre-order the book there. In that case, I want you to know that as an affiliate, I'll receive a small percentage of your purchase and it would be REALLY helpful to me, to buy more books, and keep sharing with you ❤️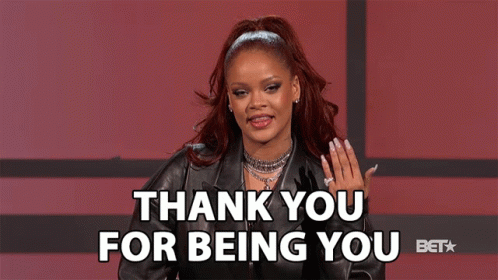 ---
Original background image HERE
🍃 Are you excited about any of these books? & What is your most anticipated release of the month?! 🍃