🌟 Hi, guys! I hope you're having a wonderful day! 🥰 Today is a super special post, you know that I don't usually post on Saturdays, but it's MY BIRTHDAY today 02/22/2020 (what a magical number, by the way!) and I want to celebrate it with you with this fun book tag! I'm turning 26 today 🎉 and OMG, so crazy, time really flies, but being honest with you I never felt better, I'm SO happy with the person I am today and I'm absolutely convinced that I am where I should be. I'm also a faithful believer in that age is mental, so no matter how old you are, the important thing is that you feel full, love yourself and give yourself the pleasure of doing, at least for a few hours, something you love. ❤️ 
This couldn't be a complete birthday post without me thanking you for being there for me ALWAYS, supporting me with each post, with your likes, your so sweet comments and your wonderful energy… you honestly make my day. I want you to know that I LOVE YOU and that it makes me very happy to be here with my blog having the possibility of sharing this special day with such wonderful people that share my passion for reading and also empower me every day to be better. THANK YOU, THANK YOU & THANK YOU!!  😭 
Now, I can start with this incredible tag that I found in the blog The Bibliophile Girl, and I hope you enjoy it a lot and comment below, because you know I love talking to you, that's my best gift! Let's get started! 🌟 
---
Birthday Cake

–  🌟 a book with a plot that seems cliche but you adore it anyway 🌟 
Shadow and Bone by Leigh Bardugo | I loved the plot when we follow a young woman who begins very from the bottom having a common or precarious life and then discovers her powers or her potential and becomes the last hope of humanity or to rule above others. I think it would be something like the chosen-one trop, and although I think it is a fairly cliche plotline because it's very used, I enjoy it a lot
---
Party Guests

 –  🌟 your most anticipated book release this year 🌟 
Burn Our Bodies Down by Rory Power | It's so difficult to choose just one, but this is one that I know I'm going to be reading as soon as it came out, I'm SO excited about it. I think the author has a very unique mind and her stories are original, so I'm very intrigued. If you want to know what my top 5 most anticipated books of 2020 are, I'm leaving my post HERE!
---
Birthday Presents

 –  🌟 a book that surprised you with how much you loved it 🌟 
The Bone Witch (The Bone Witch #1) by Rin Chupeco | This is a bit spoilery, because I haven't told you about it yet, but hey … I'll be posting my review on the blog soon. What you need to know is that I LOVED it and honestly I expected to enjoy it, but I didn't expect to enjoy it THAT MUCH as I did, I'm so happy to have read it, now I can't wait to read the rest of the trilogy.
---
The Happy Birthday Song

  –  🌟 a book that certainly deserved all the hype it got 🌟 
The Seven Husbands of Evelyn Hugo by Taylor Jenkins Reid | I don't think this needs explanation, the only thing I can continue saying is that it is BRILLIANT, it absolutely deserves the hype it has had and still has & highly recommend it if you have not read it yet.
---
Happy Music

  –  🌟 a book with some very beautiful and truly memorable quotes 🌟 
Clockwork Princess (The Infernal Devices #3) by Cassandra Clare | I LOVE this book with all my heart and soul, and this was a very easy answer for me because I have all this book marked with my favorite quotes and are MANY of them, believe me lol. If you have read the trilogy, you understand how significant this book is & how heartbreaking and beautiful at the same time … I just love it!
---
Getting Older

  –  🌟 a book that you read a long time ago, but you think that you would appreciate it more if you read it as a more mature reader 🌟 
The Book Thief by Markus Zusak | WOW, this book is a gem, if you haven't read it yet, I recommend it a lot and the movie as well, which is also brilliant. I read it really many years ago and although I loved it, I think I would have another perspective now that I'm older, so I would love to reread it at some point, I think it would be an interesting experience
---
Sweet Birthday Memories

  –  🌟 a book that kept you incredibly happy during a sad or demanding period of your life 🌟 
Radio Silence by Alice Oseman | I wasn't really having a sad time when I read it, but I was quite stressed about life and work stuff, so this book managed to disconnect me completely from reality and I ended up reading it in a period of a day or two. I really loved it, spend a beautiful time with it, it's a book full of incredible messages and meanings, and that's why it went easily to my favorites list
---
Now, I want to take the moment to tell you, that you can support me, besides sharing my posts & using my links to Book Depository, I've created a "Buy Me A Coffee" account, so you can support me there as well. Of course, this isn't an obligation, AT ALL, but it would be of GREAT help to continue growing & sharing my love for reading with you. So, yeah, I LOVE YOU & Thank you SO much!! 😊 
Buy me a coffee
---
Well, my loves, I hope you enjoyed it, it's a simple and fun tag that I've used as an excuse to spend some time with you on my birthday day because

you're honestly important in my life and I wanted to share this moment with you.

❤️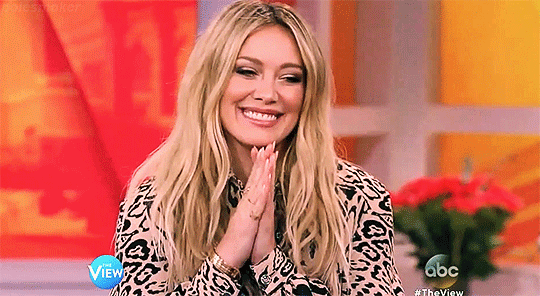 🌟 
I hope you have the most wonderful day & see you next week with an exciting review!
🌟