⚡️ Hi guys, I hope you're having an AMAZING day, full of good readings! 💞 Today I bring you my second discussion post! (super excited), It's something that really makes me very happy to have started doing this year and I don't want to start without thanking you for the support you have given me in my previous post, it means the world to me. So, I love checking out this type of posts around the blogosphere, so I think it could be fun to start writing them myself and share with you so we can all talk about different topics related to the literary world, books & blogging. In the past I've felt kind of insecure about doing this because English isn't my first language and something in my mind was afraid that my concepts wouldn't be understood correctly, you know? But you know what? I stop being afraid this 2020 and I'm really encouraging and daring to new things, I also feel much more confident with my writing and I know that you'll understand me, so it really shouldn't be a problem. 🥰
Today ALL is about what it's for me to be an international book blogger, how this affects my life as a blogger, the obstacles that I have to face & the limitations and lack of possibilities. BUT I also want to give you a new perspective and talk about some positive points about it, because I know that many of you are Intl bloggers, so I want to encourage you to continue with your wonderful work and remind you how important it is for the community. ❤️
As I have clarified in my previous post, where I talk about "Book Reviews" I'm not an expert on the subject and I'm aware that each experience is different, so I'll talk and try to focus on my own experiences. I hope you find it interesting, I think all voices should be heard and maybe I can provide you with some kind of information that you don't know about Intl bloggers, as well as a new perspective on this.
Now without further ado, let's start & thank you SO much for the incredible support of each day! ⚡️
---
---
When I just started blogging a little more than 3 years ago (I know, time flies!) I had no idea that there was this kind of difference between bloggers who were from the US or UK and Intl Bloggers who were basically, the rest of the world. In fact, I had no idea that I was an Intl Blogger myself until I started to listen more and more to this definition, especially on Twitter, and so I realized that this classification existed. I also think that it has to do with the fact that when you just start there are few things that you dare to try with your blog and within the community in general, but then when it becomes something you really love to do, you decide to take your blog to next level and it's there when you can realize the huge difference that exists due to the place where you are from or are living in the moment. I'll talk a little more about each of the factors in which we have limitations later in the post, but for now, I want to talk exclusively about my experience as such.
I lived and was born in Argentina and it's from here that I write and create my blog. Yes, I could have decided to create my blog in Spanish and limit myself only to my country or Latin America, and maybe I would never have talked about any of this, but as I told you in several times, I decided to create my blog in English because it's a language that I love and at that time also buying books was much cheaper in English, it's a reality. I also really wanted my voice to be heard EVERYWHERE, so I took this path, and I have no regrets about it.
Now, from your point of view, I'm an international blogger and that's fine for me, personally, I've never reneged too much about my limitations because I'm really grateful for everything that blogging has given me in terms of experiences and opportunities, I know that within from the group of Intl Bloggers, I'm really blessing and I want to highlight that because I know that experiences vary greatly depending on people. But are there limitations? OF COURSE.
I'll talk more about ARCs, Libraries, Conventions, Giveaways, etc. below because I think they're all factors that we hear a lot of, so I want to give them their own moment, but personally the first time I felt this big difference was when NetGalley changed its rules and many publishers decided to stop allowing us Intl bloggers to "Request" for a book by changing it to "Wish for it" which we know greatly limits the possibility of getting such a book. And I know that you will think can be like it's a privilege and not an obligation of its parts to allow us to read ARCs, but it was quite painful and I know that it wasn't only for me but for the great majority. Such situations when we know that there are people behind making these kinds of decisions make you feel quite excluded and that in some way, your work isn't worth as much as that of others.
I don't think that the fact of having to "Wish for" certain books hurt me so much, but the action and intention behind it, that was quite hurtful. There are a million more examples that I could give, many of them in fact, I'll give below in the post, but I think the worst thing you can do with a blogger is to exclude or minimize their voices, and I talk about any type of blogger, but when this also focuses on a part of the community that usually aren't US residents, for example, then it's even worse.
Speaking again of my person and my experience, I've felt this gap and this difference even more from publishers and authors than from other bloggers. I have many friends from all over the world, thanks to this place and I'm SO grateful for each one of them and you know what? I never noticed for a moment where they were from, to begin with, I've also felt immense support from each of them. I think that most book bloggers are wonderful people regardless of where they are from, but even those who reside in the US have shown incredible support for Intl Bloggers in moments of injustice, and I really want to value this because I've seen it with my own eyes hundreds of times. There may be exceptions, but I think this isn't about bloggers against bloggers, at all.
Today, and to summarize my thoughts a bit, after going through many limiting experiences regarding the blog, I feel that I've become stronger and I know that there's nothing that can be done to prevent me from continuing blogging because it is what I love and makes me happy. In the end, all those experiences that we see as negative can be used to empower you and continue to grow despite adversities because you guys, our voice matters.
---
As you can imagine, there are many limitations and lack of opportunities that we must face as Book Bloggers Intl and here I'll be talking a little about some of them. I'm not trying to victimize ourselves or something like that, I just want to raise awareness of how really it's or how someone can feel being a Blogger Intl and all the situations we most face.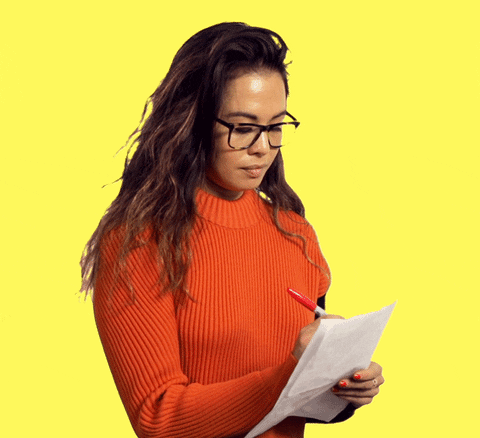 Book Stores and Public Libraries
Having access to book stores and public libraries is a great privilege that not many people know, but it's not easily accessible to EVERYONE. As a personal experience, in my city, we only have one book store, which is quite expensive I must say and a public library which is 100% full of textbooks for school and so on.
Sometimes when I see people who have this privilege send all international book bloggers to take books from their public library, I find myself kind of mad and frustrated, but then I understand that maybe those people really don't know that many of us don't count on this type of tools near our house or sometimes there's not in the whole city.
I would love to have the possibility to go to my library and get books out there to read but sadly there's no fiction in my library so this isn't an option, so if you have the possibility of having access to a public library, value that and be thankful, I also ask you to understand that not everyone has the chance and some people need to be a little more empathetic about it.
As for the book store in my city, it's quite varied and I like that, it's small but I think it is quite good for the place where I live, and although I have to wait a lot for a few titles, I have used it countless times. Although now with the increase in prices sometimes it's convenient for me to buy on Book Depository or e-books, which are much cheaper.
But we have to be aware too and I am, that even though BD arrives in many countries of the world, it doesn't reach everyone yet, so there are people who cannot enjoy this possibility, either.
I've been recommended to use Amazon countless times, but it's not a possibility given how expensive their shipments are to my country, and it's a shame, but it's my reality right now.
I have several thoughts about Amazon, but I think they are to discuss it at another time.
ARCs discussion never ends, right? It's one of the most common discussion around the bookish community and although again I repeat, there's no obligation to give us ARCs, it's a very beautiful experience to receive them to be able to share our thoughts to others before the pub date.
Obtaining ARCs is one of the most complicated things to do if you are an international book blogger, publishers tend not to pay much attention to us or simply the shipments are very expensive and that's absolutely understandable. On the other hand, I've seen publishers and authors denying advanced copies to Intl bloggers because they don't live in the US. So obviously this is open to debate.
I've been very fortunate in this regard, I've received ARCs after a short time of having started with my blog, but they're mostly e-arcs, but this is due to how expensive the shipping can be, so I understand and never complain about it. On the other hand, I've had the joy of experiencing physical ARCs and although it was never directly by publishers, there are authors who are extremely generous and have facilitated this for me.
Although I understand what happens in terms of ARCs and the cost of shipping worldwide, there are aspects that still bother me and I don't understand. In general and more today, it's very common to see a new release featuring diversity of some kind either sexual or race, as well as representations of disability and mental illness, among others. Because of this, one would believe that the fairest and what should happen is that these ARCs arrive at the hands of people who feel represented in first person to them, regardless of their place of residence, sadly this doesn't happen and instead those ARCs going to hands of super-recognized booktubers or book bloggers who don't represent that minority, you know? Personally, I value and respect booktuber's work and I believe that if they're successful in it, it's because of their own merit and it's incredible, that's why I believe that it's not their fault that this happens, but of the publishing houses who care much more about selling and reaching a larger audience than actually hear the voices that matter. I hope and have faith that this changes over time.
With literary events, I mean any type of meeting, convention or event related to books or authors. This is really a point where I'm sure many international bloggers will agree, although, for example, many authors make tours, it's very difficult that happens closer to where you live, in my case I've been lucky to have wonderful authors at "La Feria del Libro" in Argentina and many people can enjoy that, I haven't yet gone to see exclusively one of them, but I'm glad to have minimal access to them, it's a 5-hour trip but I think in general is pretty good. We also have the "La Feria del Libro" that I mentioned earlier, which happens every year in Buenos Aires and obviously there you can find many more literary options at a better price, which is great!
Even so and leaving aside my personal experience, I know that these types of conventions are a great privilege with which not everyone has the pleasure of experiencing. Sometimes this may be very far from where you live or is out of reach of many due to its high ticket prices to attend.
Most of the most important events are held in the United States of course, so if you have the pleasure of being able to attend any of these events, even a book signing, that's incredible but it's another thing that us, international bloggers, still dream with.
This is a conversation that I haven't seen much around the blogosphere, so I want to make a small paragraph explaining my personal point and what I think about it.
The prices of books obviously vary according to the place and currency used in each country, other than where you buy your books. I'm very aware that buying books is already a HUGE privilege to have, but I think that even more as an international blogger because we don't have the same proximity to discount places, services or we don't have the same variety of places to g to, this is why many of us opt for pages like BD, which is a great source for me personally, both that and electronic books.
This is perhaps kind of personal, just a "my-country" thing right now, but I want to give it to serve as an example of what some book bloggers have to deal with. A while ago I made a post here on the blog talking about why I had decided to join as a Booky affiliate, and in some part, it's because I love and use the page a lot, but it was also due to the difference of prices between the dollar and the peso Argentinian. At that time I remember telling you that I was very grateful if you used my link because it helped me to buy more books and still does, of course, it's an incredible source and a very kind gesture, but today the circumstances in my country have changed quite economically. We have had a change of presidency again and for things that are very complicated to explain here, but today 1 US dollar equals about 60 Argentine pesos, at the time when I wrote my post 1 US dollar was equivalent to 20 Argentine pesos. And I mention this to you to get an idea of how expensive it is now to buy books even from pages like Booky, that has good prices. It's a struggle, but of course, I consider myself a privileged one, I just want to give this example so you can take a dimension of what it means for me to buy a book that maybe costs 15 dollars but is something like 1000 Argentine pesos, and that's a lot of money.
I'm sure you'll have your own experience according to where you live and I would really like to hear it in the comments. Thank God there are electronic books!
Also sometimes I wish that pages like Book Outlet were a thing where I live because it's crazy the incredible of its precious and its service.
I think this is a good time to talk about something … A while ago I talked to the Amazon people because I wanted to know how I could give my reviews to the authors if I'd never used the page before due to their shipping prices. They told me to try the affiliate program, which I did to realize that no payment method was enabled for my country. This means that I'll have to spend more than 50 dollars on the page to be able to leave my reviews about their products. So I want to take the opportunity to apologize if I can't leave my reviews on the page yet, although I'm still looking for a solution and I have a lot of faith
Perhaps this is the most understandable point on the list, I know that the mayory of Giveaways are exclusively made for people in the US or UK, and of course, we are more than used to checking countless times before entering one or we have to ask if it's INTL, just in case. But taking away that is still an option of limitations for us, I think it's quite understandable given the shipping costs that aren't accessible to most people, and that's fine. On the other hand, I wanted to put this point as well, as a way to thank all the wonderful people who think of us in the time of creating international book Giveaways or using Booky cause is very valuable for us, makes us feel included and is SO kind and sweet, I really appreciate it.
---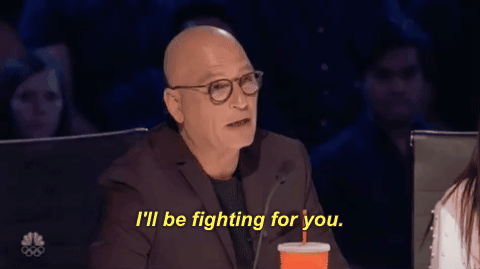 "Intl Book Bloggers don't have a Massive Impact"
I really hate this one, I know hundreds of bloggers who are international and in fact, reach hundreds & hundreds of people. I know and I'm very aware of the impact that other major US resident bloggers or even Booktubers have, and I respect that because every job is respectable and valid, but there's something really hurtful in assuming things just by thinking that we'll not reach that much for being international and living in other countries with fewer resources, perhaps. I think there are people and especially publishers who honestly think that an international book blogger will not be able to generate an impact like other bloggers, and I think it's at that moment that they begin to limit us and take away possibilities from us. Every blogger beyond their place of residence has the power and has the ability to achieve INCREDIBLE things.
I deeply feel so sorry for so many paradigms put on us, that doubt in our creative capacities and the power of our voices.
Sometimes we're talking with my boyfriend and I tell him that no matter where I lived, I would never stop doing this because it's something that gives me much pleasure and happiness. And you know what? we must not let ANYONE, dependently of his role, let us doubt a second of our power of creation and reach.
I strongly believe that in an era like this one, where technology is so important and reaches so many places in the world, that anyone who wants to inspire, transmit and share their ideas with the world can achieve great things and in fact, impact a large mass of people in a positive way and generate a wonderful passion, in this case talking about books and sharing our ideas.
So, this assumption of ourselves is such a LIE! Each and every one of us has the skills, passion and focus needed to impact and influence many people around the world. With such limited paradigms as this one, the only thing they do is make us fight and try harder.
"Their first language isn't English"
If you say this in my face, I'll probably fight you for it and I'm not even a confrontational person, but such limiting thoughts bring out the worst of me lol.
I know that many of you guys live in countries where the language is another, whether Spanish, French, Italian, German, Portuguese, etc. but you use English as your second language or on the other hand, you've learned to speak it or express yourself in English to blog or because you simply liked the language. Whatever the case, I know that many people blog in a language that isn't theirs, in this case in English, and I understand that not having grown up in a place where only this language is spoken, can give you less knowledge about expressions or words or ways of saying certain things, but that doesn't make you less able to make yourself understood in equal measure of any person in the world.
From personal experience, I know that blogging in a language that's not yours by birth usually generates certain controversies. Guys, you don't know how many times I've received e-mails from people "suggesting" me to blog in my own language since I wasn't doing very well in this language or wondering me, why I made this decision to blog in a language that's not mine or If I actually HATE my own language… LOL. I've never had any problem answering these e-mails with the same answers, "it's because I enjoyed the language", "because I wanted to reach more people around the world" or "because I simply wanted to learn more and practice my language" and especially "I read in English". Beyond that, and because I've had the experience, this whole situation can make you feel very insecure about yourself and your abilities to transmit your thoughts. I can probably express myself better in Spanish, OF COURSE! but not because of that, or because a group of people decided that it would be so, I'll stop blogging in English, and I realized that I have to stop justifying myself or giving explanations about it because it's not my job.
I enjoy what I do and I have known beautiful people for having created my blog in English, I'm also aware that my first pots suck! lol, they're really bad, but I've grown a lot with respect to the language and I'll not stop blogging. I realized and learned that these doubts that I have had about my ability with English have made me limit myself and I haven't made this type of post because of that… BUT NOT ANYMORE.
I know that most of you know that it's not my first language and you've always been SO kind to me, I really only have words of love and gratitude, so I know that I should focus on those people and not on others.
So, if you're like me, and you blog in a language that isn't yours, please don't let this type of ignorant thought make you doubt your capacity to transmit, because even if you don't speak or write in the most perfect way yet, is a process of learning and trial and error, so don't be afraid to try and continue doing it if it's what you love.
Maybe I repeat myself a lot, but WE CAN express our ideas and our thoughts in perfect and sensitive ways that reach our readers, anyway.
---
Finally, I want to let you know how much you mean to the bookish community and how special you are, highlighting some very brief but strong points & I hope this encourages you to continue in times of adversity and remind you how valuable you are.
Nobody has the voice you have, and nobody can ever transmit what you have to transmit. This is not just for my Intl bloggers, but for every blogger out there. We are, each one of us, unique and special beings and by the simple fact of blogging, I'm sure that you have something valuable to transmit, I'm sure that you can inspire and reach people, until perhaps changing a perspective or a life.
For my Intl bloggers, I don't think you have taken a measure of the power of your own voice and how important it is for the community, we need diversity and different experiences to grow as a community and give different kinds of thoughts about each reading or discussion. You have the power to give a different point of view so that we can all learn something new, so don't stop and show the world that regardless of the obstacles you're capable and your work matters.
The Passion Keeps us Moving Forward
I know that sometimes things can get difficult, and you may feel that you lose a little of that incentive to continue blogging. But you should know that not giving up in the most difficult moments and moving forward shows how passionate we are for what we do and we are transmitting how much love we put into our projects. We have the power to inspire people to continue regardless of the circumstances and that energy is contagious.
And if someone dares to tell you that you can't, teach them that you can and even more, the obstacles are made to learn on and move on.
I know this may sound like a self-help book or a phrase made, but nothing I say is a lie, I REALLY feel that in a few years we'll be more heard and thanks to us and our voices something will change within the community, for good. Above all, I'm sure that we'll be heard by the publishers and more authors will consider us. We'll be, as well, having more & more opportunities.
We are millions, certainly, even if it looks like this, we're NOT the minority and together we'll do extraordinary things.
I can't wait to see what amazing things are coming for us in the future
---
---
Credits for the source of the original image HERE
Thank you SO much for ALL the infinite support you give me. I really hope this has been eye-opening for you in some way & that, of course, you enjoyed it ❤️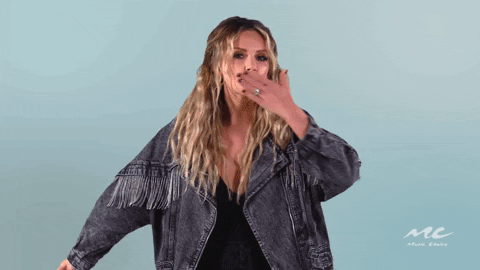 🌿
Now, is the time to Chat!
: Tell me, are you an Intl Blogger yourself?, I would love to know your experience | What do you think is the biggest adversity that Intl Bloggers should face? & What are your thoughts on the subject? 🌿
Feel free to leave your comment below, I always love to know what you think