☕️ Hi guys, I hope you're having a wonderful day!. here I am with a new WWW Wednesday (originally hosted by A Daily Rhythm, and revived by Taking on a World of Words, where I'll share with you the books that I've finished, my current and upcoming readings, and so chat a little about them ☕️
---
This meme tries to answer the following three questions:
 What are you currently reading?
What did you finish recently reading?
 What do you think you'll read next?
---
Red, White & Royal Blue by Casey McQuiston
---
What happens when America's First Son falls in love with the Prince of Wales?
When his mother became President, Alex Claremont-Diaz was promptly cast as the American equivalent of a young royal. Handsome, charismatic, genius—his image is pure millennial-marketing gold for the White House. There's only one problem: Alex has a beef with the actual prince, Henry, across the pond. And when the tabloids get hold of a photo involving an Alex-Henry altercation, U.S./British relations take a turn for the worse.
Heads of family, state, and other handlers devise a plan for damage control: staging a truce between the two rivals. What at first begins as a fake, Instragramable friendship grows deeper, and more dangerous, than either Alex or Henry could have imagined. Soon Alex finds himself hurtling into a secret romance with a surprisingly unstuffy Henry that could derail the campaign and upend two nations and begs the question: Can love save the world after all? Where do we find the courage, and the power, to be the people we are meant to be? And how can we learn to let our true colors shine through? Casey McQuiston's Red, White & Royal Blue proves: true love isn't always diplomatic. 
| Goodreads |
---
So, I'm finally reading this beloved book! I can't believe it took me so long to make up my mind to read it, I think I've really always prioritized other readings and maybe I was a little nervous for all the hype.
So far, I don't go much into it but it's fine, I'm not blown away about it or anything, but I do find it very funny, I smile a lot reading it. As for the romance, I think it's quite adorable, but it's still starting so I don't want to judge much. I like the characters although I think I like Henry more than Alex, it's because his personality is much calmer and I don't know, I just like him.
I'm interested in knowing what's going to happen and I hope that if I don't get to love it as much as everyone else, you still love me *sad face* lol. I still don't know how I feel about the political side of the plot, I think it's interesting but I'm still starting to explore it, surely when you see this post I'll be much more inside the story and I'll have a better idea about it, but for now, I prefer to leave all a bit vague because I honestly don't know exactly how I feel since romance isn't my usual genre, so we'll see... I'm excited to chat with you about it once I finish reading it.
---
The Unspoken Name (The Serpent Gates #1) by A.K. Larkwood & What the Other Three Don't Know by Spencer Hyde 
I haven't written any of the reviews for these books yet, I'm kind of behind the usual because I dedicate a lot of time to my post of "Reading Popular YA Series" but I plan to work on them this week and maybe make a post with both reviews to bring you my complete thoughts on both.
The Unspoken Name was a GREAT book and I'm still surprised by the fact that it's a debut, the author really did a brilliant job with the characters, but even more with the plot, SO original. I, of course, enjoyed this one and I'm very excited to tell you more about it, but from now, I tell you that I highly recommend it, it's a great revelation in releases of this 2020
What the Other Three Don't Know, on the other hand, didn't work much for me since I didn't achieve a complete connection with the characters which I found unbelievable, but I want to mention that I appreciate very much that the author has decided to capture aspects of his own life in each of them, it's something very brave to do and I respect that a lot. Also, the representations of LGBT+ characters and also disability, are greatly appreciated. On the other hand, it didn't catch me, I think the idea is good, but the execution failed.
---
Really any of these could be my next reading … I'm really excited to start with my #Februwitchy TBR and since I don't know which one to grab first, I created a poll on Twitter to you to help me decide, so if you want to check it out and leave me your vote, it would be amazing. I'm equally excited to read any of them, I LOVE stories about witches, they're totally my jam and I have incredible vibes about these readings. If you have read any of them let me know in the comments, I would love to know what you think.
My idea is to start reading this little stack right now and spend my birthday also reading them, my birthday is 22th, so I would love to spend it reading things I know I'll enjoy, you know? It will be a great gift & I hope to find a 5 star! Wish me luck!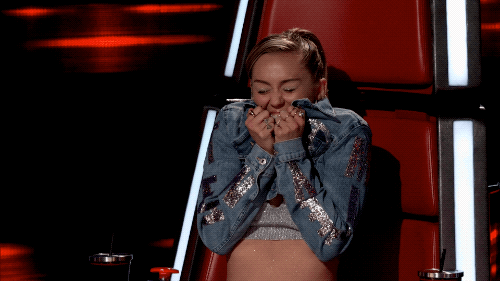 ---
---
Credits for the source of the original image HERE
I would love to know what are you currently reading and what your thoughts are?
☕️ Let me know EVERYTHING in the comments, you know that I love to know what you think ☕️