⚡️ Hi guys, I hope you're having an AMAZING day, full of good readings! 💞 Today we'll do something different that I've promised myself to start doing this year and those are "Discussion Posts", I love checking out this type of posts around the blogosphere, so I think it could be fun to start writing them myself and share with you so we can all talk about different topics related to the literary world, books & blogging. In the past I've felt kind of insecure about doing this because English isn't my first language and something in my mind was afraid that my concepts wouldn't be understood correctly, you know? But you know what? I stop being afraid this 2020 and I'm really encouraging and daring to new things, I also feel much more confident with my writing and I know that you'll understand me, so it really shouldn't be a problem. 🥰 
So with all this said, this time we're going to talk about Book Reviews! I thought that the best way to start was by talking about something I'm passionate about and obviously that's talking about the books I read. Not only do I want to share what the reviews mean to me and how they should impact on people, but I'll also leave you some tips on how I structure and write my reviews, I'm not an expert, but I think it will be fun to share our different techniques and maybe I can be helpful if you just started.  🤓 
Now without further ado, let's start & thank you SO much for the incredible support of each day!⚡️ 
---
---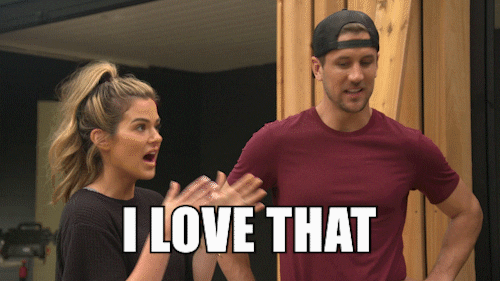 I LOVE book reviews, that's all lol … I think that reviews not only help us when deciding whether to read a book or not but they also have the power to convey many feelings that can easily reach people who read it, which is wonderful. For me, it's an incredible way to express your thoughts but also what the book made you feel, both good and bad and so then the reader can decide if wants to also experience some of that.
That's why you have to be super careful in your opinion when you write a review because it has the power to raise up a book and make other people want to read it or else they can sink down the book and make you never want to hear about it again. Either way, the review is the key, ALWAYS.
I know we all love those super fun reviews when a book is bad, right? in fact, they're the most popular reviews on Goodreads, but at the same time, you have to be very careful because we have to remember that there's a person, who is the author, behind that work that has probably been years dedicated to the construction of that story, that's why although we have 100% the right to talk about all our opinions openly and without fear, we must also be cautious and aware of our words and how we decided to use them. Cause, of course, WORDS HAVE POWER.
This leads me to: Book reviews are only for readers? Yes, absolutely. I've heard countless people talk about this issue, especially when there's a lot of repercussions about a review, mostly negative and the authors come out to complain about them. There has been a very recent case about this situation, and the author was super aggressive with a couple of readers who had reviewed her book and had expressed that they didn't like it (respectfully actually), which is in ALL their right, so the situation was super unpleasant, ends up with a lot of people blocked and a very aggressive author who didn't really know how to handle the situation.
But in summary, I think that going the right way is always being honest about what you write and especially when you're giving your opinion about something, in this case, books.
For me, reviews are a great source of information and passion about a book and even if they're negative or positive reviews, it will always be interesting for me to know them and also express my opinions, to be able to share our identity as readers, what we like and what we don't, and even have the power and the tools to be able to warn about trigger situations on book so that other people know it's super-valuable, as well as sharing small details such as representations and diversity that can attract the right audience for that reading. It's powerful and it's magical to share our words and we should be grateful to have the right to express ourselves so freely from the quality of our homes from where we reach hundreds and thousands of people. Reviews should be more valuable within the community because not only do they take time to write, but they're also sources of great help that readers turn to when choosing their next readings. So I want to finish this section by thanking each reviewer out there who takes his time to express his honest thoughts about what he reads. That's why I started blogging and I still love it
---
I think that book reviews within the community have been falling apart a bit, this is my personal opinion, of course, but I feel that many book bloggers even many that I love and respect have stopped writing them because the little impact and the less amount of visits that kind of post have, which is a real shame.
I know that one has to think about what's best for your blog and I fully understand that, but if you really have something to say I think you can only win by sharing it instead of losing. I'm a huge review defender, I know, but I just feel bad that people who are really good writing them stop doing it because people stopped reading them, I understand both sides, though.
I'm not saying that you should read reviews of each book that appears in front of you, that would be quite impossible, but I think it would be nice to have that option at least in case you wanted to read it a certain book. On the other hand, and for my beloved book bloggers/reviewers, I don't think it's necessary to write a review of each book you read, but do it when you feel it because it's there when the magic happens, right? And also, you don't need your review to be 300 pages long, you know? It can express your clear thoughts and reaching the important points in a single paragraph or maybe even with a single sentence. That's a review as well because definitive is to put your thoughts in words, simple as that, but I know it sounds complex sometimes. Personally, my reviews are super long but because I'm a very sentimental reviewer lol, and I also really have a huge pleasure writing them, at no time for me it's an obligation or something that I do because I feel I should, but I do it because it makes me happy and also I LOVE to share opinions with you. Maybe you haven't read the book and my review makes you want to do it or maybe my review makes you discover that it's not really the book for you, which is also great! because so many books and so little time, right? LOL
I know bloggers who decide to do mini-reviews format, which I LOVE and I'm 100% on board, I think it's a simple and fast way to know someone's thoughts about a book when you don't have much time to read a full review & also It's much more practical for the reviewer.
I'll tell you and share with you a little about my own review structure later, so you can see that I also think of those readers who just want to know the important thing about each book that I review in just a small paragraph.
Then we have those reviewers who in fact review for themselves and, on the one hand, I feel part of them too because I do it to read it again but in my case, there's a great passion to share within me, which shouldn't always have to be there. There are people who love to write their opinions for themselves in case that in the future they want to know again what they thought exactly about certain readings, and that's super valid, as well! In fact, you don't even have to publish that review for the public, it can be something that you keep for yourself and it's a great way to refresh your thoughts in the future. Especially when it comes to reading sequels.
So in summary, I think that reviews within the community have a big impact even though they may not be as popular as they used to be. I believe that there's a huge responsibility on the part of the reviewers to share and create for disposition of who needs to know more about that book & the reader, more or less frequently, will always end up needing that second opinion or that important information about the book and they'll find if they're interested, because is there to be discovered, you know?. There's a give and take in all this, so all my respects to my beloved book reviewers and also to those who still consume them and wish to see more.
---
I'm doing this as a list to show you part by part all my steps to write my reviews and what structures and tools I use. I want to share this with you in case you're curious and I hope it can be useful in some way or perhaps give you new ideas. I think it's a great opportunity to talk about what techniques you use and share them for a bit of inspiration and help each other
This is curious because it's not something I've always done, actually, at the beginning I was much more relaxed about it and just read and then wrote my reviews, you know? and there's nothing wrong with it, I just discovered that taking notes could handle important information and even remember things I wanted to talk about.
I've always had a very special technique in my mind, of which I'll tell you more about later, but taking notes has saved me many times when writing my reviews. They give me a lot of security when writing, they're a great support, so I really recommend doing it, especially when you want to develop a more detailed review of the book or maybe you find yourself with a specific thing you want to talk about more, then it's a solid technique to organize and not have to be stressed then trying to remember things.
I take my notes while I read and use Trello for this since I discovered the page, I LOVE it and I've downloaded the app to be able to take the notes from my cell phone, I find it super useful and it's very easy to use.
What I do personally, is always to start with the names of the characters, and I know that sounds silly maybe, but I'm very bad to remember names lol, I'm very good with faces, though, but with names? It's just not my thing, so I start writing every name that appears and then as I read I write a little about them, who are they? What's their role in the plot? What do I personally think about them? Then I continue with other types of important information, that I'll also talk about next and, very important, I write my feelings as I read, especially when I have strong feelings about a certain situation, I love to write it down, so as not to forget how I felt and this always manages to make me relive each scene very well and then talk about it. It's like a little technique to remember through feelings, and it always works for me.
Then, when writing my review, I sit on my computer with my cell phone next to me and I go point by point looking at my notes and develop each of my ideas.
Important Tip: I don't write much in my notes as such, but I write keywords or short sentences that will remind me of what I want to talk more in-depth.
---
The Structure & My Writing Process
When I sit down to write my reviews I have a few steps to follow and a way to build my reviews, so that not only is the process of writing them easier for me but also for you to read them.
I always divide them into parts and they're always the same important points, which I think may be of interest and I can also expand on each one.
Small Short Summary: I give a brief summary of my feelings as such, along with a bit of information about each important point to highlight.
Synopsis/Blurb: Even though I include the synopsis of each book in my reviews, on the side of the cover, I like to explain it with my own words again in my reviews and I do this as an opening that will open my ideas, but also because sometimes I think the synopsis of the books themselves are confusing or give too much information, in that case, I think it's better to have it with my own words.
About the Plot: Then I talk about the plot, what is it about? what is it focused on? What do it want to share? and obviously how I felt about it.

The Writing Style

: Then I like to give a short paragraph about the writing style of the author, I think this is important because it can give you an idea of ​​what you'll find and how I felt with the book-paced and its complexity or lack of.
The Characters: This is one of my favorite points, I LOVE to talk a lot about each character, I like to talk about their personality and how they develop within the plot, without spoilers, but trying to give a more expanded vision of what role they have within the plot and what impact they have had on me.
The World Building or Setting: Then I like to talk about where the plot develops, how many places do we know? If we move a lot during the book or are we always in the same place? Is it atmospheric? Do I feel that you really want to be there or has a lack of construction? Especially when it's a fantasy, I really like to give details of the place so you can teleport there.

Romance

: I like to speak, briefly, on romance because I know it can be a very important point for a lot and it's interesting to talk a little if the story has it and how it's handled.

The Ending

: Obviously, I like to give a part to the outcome of the stories, but I always face it from a place of my own feelings, whether I liked it or not and those things, without spoilers, and without giving too many details.

A Summary of all my Thoughts & Recommendation

: I like to end up giving a summary that, unlike the summary of the beginning, is much more detailed and I go to the point, followed by whether I recommend the book or not, and to what kind of people it's directed.


I LOVE to dedicate this last paragraph and recommend it to those who don't have much time to read the entire review so that you have a clear idea of ​​what I want to express.
I usually like to order all these points depending on my enjoyment for each of them, so I start with my favorite points and end up mentioning the negatives or those that I personally didn't like for "x" reason.
I really like to add gifs & quotes, I think they give life to the review and can make the process of reading it much more entertaining and light.
Important Tip: I recommend, and this is something that I started doing recently, adding "Trigger Warnings" if necessary, as well as highlight "Representation/Diversity" if there's one.
---
Putting myself in the Reader's Place
This is something that I think helps me a lot to improve every day with respect to my reviews and is the simple fact of re-reading everything you have written. I call it putting myself in the reader's place because I want to live it as if it wasn't me who wrote it, you know? and I start thinking if it's something that I would be interested in reading or what more things could be of importance, as well as if it contributes something to the world or it's simply myself talking about my feelings, which happens to me a lot lol. But I think it's an important step to follow, it's to stop a second and really read what you write to enter on another type of mental state and then feel more secure when making changes, adding or removing things, and then finally publish it.
---
---
Credits for the source of the original image HERE
Thank you in advance for ALL the infinite support you give me. I really hope this has been helpful for you in some way & that, of course, you enjoyed it ❤️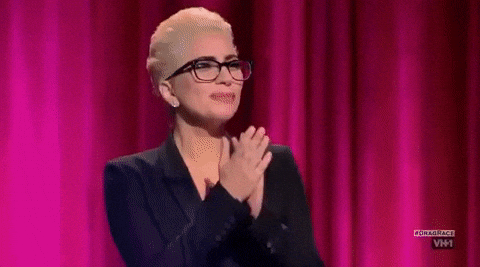 🌿 Now, is the time to Chat!: Tell me everything you think about the reviews: Do you like writing them? Do you usually consume them? Do you have any kind of structure when creating them? 🌿 
Feel free to leave your comment below, I always love to know what you think