🌙 Hi, guys! I hope you're having a wonderful day full of good readings. Super excited cause this weekly series will be focused on helping me clean my Goodreads shelves and also prioritize some readings and organize myself in general. I LOVE this idea, I know that many of you already know it and do it as well, the creator is the incredible Destiny | Howling Libraries | 💫 whom I love as a human being and I respect a lot as a book blogger ❤️, so it's really a pleasure to start with this new project especially because it's created by someone who I admire a lot and that makes me very happy, I also really need help to organize my books, So here we go! 👏🏻 
This weekly meme has its rules of course, as you see, but I also wanted to give it my own twist to make it more fun and also fit my needs or what I hope to do with my books and my readings. So I've decided that as well as Destiny, I'll be opening voting every week so that you can participate in the whole process and help me decide which books to prioritize, for this: I'll ask you to vote for one of the books in the "LOWS" section and not only I'll be adding it to my priority list, but I'll also be creating my own TBR Jar with each of your choices!. So, every week the book you choose from my selection will be added to my TBR Jar and then at the end of the month, I'll choose one of them to read and finally give a real chance to it. I'll not be removing all my "LOWS", only some if necessary, maybe one per week or sometimes none, I'll be super honest about them and I hope you can help me make a decision anything can happen in these posts! LOL 🥰 
I hope you like this idea, I think it will be fun, I'll be cleaning my Goodreads shelves a bit, which is great, but you can also participate in the process and so will have a super interactive experience, so we can all have a little fun ❤️. I hope you enjoy it, thanks for the support always, from the bottom of my heart & LET'S START!  🌙
---
Rules:
Link back to the original post at

 Howling Libraries
Sort your Goodreads TBR shelf by date added, ascending
Find 5-10 (or more, if you feel ambitious!) titles to purge from your TBR (the "lows")

ALTERNATIVE OPTION: Find 5+ titles that are at the BOTTOM of your TBR—books you want to read someday, just not right now!

Post those 5 books in the list, with a brief explanation
Next, sort your Goodreads TBR shelf by date added, descending
List the last 5 (or more!) books you added to your TBR, with a synopsis or your brief summary of why you added it (the "highs")
---
Thank you SO much if you voted on the previous week post and thanks to you as well that have let me know your thoughts, it was really helpful to make my decisions ❤️ 
✔️ I KEEP ON MY TBR | Pivot Point (Pivot Point #1) by Kasie West (I LOVE how the plot sounds so this is my personal choice that remains in my TBR, without a doubt)

❌ LEAVES MY TBR |  The Iron King (The Iron Fey #1) by Julie Kagawa (This took me a while to think about, but I'm sure the plot isn't something I want to read, so although I LOVE the author, I prefer to read her newest works) & Sweet Evil (Sweet #1) by Wendy Higgins (This is the only one who knew I wasn't interested in reading and also received no votes)
⚱️ TBR JAR |Throne of Glass (Throne of Glass #1) by Sarah J. Maas & Cinder (The Lunar Chronicles #1) by Marissa Meyer (To my TBR Jar are the two most voted by you and I'll choose one of this jar every month to read, I've heard wonderful things about both series so now I'm pretty curious. I've decided that if I don't get to read any of these this year, they'll definitely leave my TBR)
---
🌙 The Girl of Fire and Thorns (Fire and Thorns #1) by Rae Carson || I used to be super excited about this book, I added it because the first time I heard about it was through Reagan from Peruseproject on BookTube and resonate a lot with me, you know that I'm weak when it comes to fantasy and I loved that it was "a chosen one " story. I know it's about a princess, the youngest of two sisters who have been "marked" as the chosen one and is like destiny to have incredible power. I know there's romance involved as well, which is not a problem but I still have my reservations because I've heard that it's VERY slow-paced, and that has always stopped me from picking it up. Now I know that I need your opinion on this to help me to decide.
---
🌙 All the Bright Places by Jennifer Niven || This book was and remains so popular since it came out and that's why it has been on my TBR since that time. It's compared to The Fault in Our Stars meets Eleanor and Park, and although I have no problem with the first title, Eleanor & Park is not my favorite thing, so I'm afraid that if it's something similar, I probably don't enjoy it, you know?. I know it's a book about a girl and a boy who are going through super difficult and dark moments of their lives, one of them recently lost her sister and the other one I think is dealing with mental health issues, so it certainly sounds like a hard-hitting & emotional impactful book, which I usually like. So I would like to know your opinion about it
---
🌙 The Crown's Game (The Crown's Game #1) by Evelyn Skye || Another good example that I get carried away by fantasy books. I think it sounds good, even today I think that, but my interests around the genre have changed a bit and although I like that it's based in Russia, and I like the way the magic is reflected in the synopsis, I feel that I'm not as interested in it as I was when I added it. I've heard many things about this book over time and I feel that it sounds quite average and I don't feel so much desire to read about this type of magic competitions, I've also heard the characters are pretty flaw and that's a shame. I'm still interested, of course, to get your opinion and I also know that the author has another more recent book called Circle of Shadows, so I think I could try with that one instead, cause sounds more appealing to me
---
🌙 Nil (Nil #1) by Lynne Matson || I add this one because I love how it sounds, and I still like the concept and the idea of ​​having to escape from this island within a year or you die, which sounds very intense and I find it interesting to follow. On the other hand, I'm so sad that it has so many bad ratings and especially of people I trust in, that's why I haven't picked it up yet. I'd really like to know if you've read it and what you think honestly, it would help me make a decision because no matter how good it sounds, I really don't want to have it forever on my shelves to never read it, you know?
---
🌙 Not a Drop to Drink (Not a Drop to Drink #1) by Mindy McGinnis || I added it because I saw Trina (Between Chapters) talking about it and I thought it sounded very unique, this apocalyptic world where water is as valuable as gold due to its shortage and people are willing to do anything to get it. I like that it's a short book and it's also part of a duology, and I want to read more of these, that would be positive, but I think I haven't taken it into account because I stopped hearing about it and prioritize other readings, but I still think it sounds promising, so tell me what you think I should do?
---
---
🌙 Ten by Gretchen McNeil || This book sounds INCREDIBLE, like OMG, I can't wait to read it. I know it's a bit old now, but recently I find out about its existence and I loved the idea of ​​a group of boys, an island, a sinister DVD and murders, I think it's the perfect combo to read during the horror season or at any time, but I'm saving it for a rainy day, maybe or when gets cold here where I live because for some reason I enjoy reading this kind of mystery and terror books when it's cold. It doesn't have many positive reviews, but with this one, I'll follow my intuition and I hope I don't get disappointed, I think it could be super entertaining.
---
🌙 Dread Nation (Dread Nation #1) by Justina Ireland || This book sounds super epic, but I hadn't intended to read it till now until I saw some incredible reviews and also some BookTubers talking about it, so now I feel quite excited to give it a chance. It's a bit complicated to explain as such but basically, it's a Ya Historical based on the Battle of Gettysburg where dead people are coming back to life.
I also know that it has a bad-ass female main character, which everyone seems to love.
---
🌙 Dear Sweet Pea by Julie Murphy || I got this book thanks to Chelsea from chelseadolling reads, and I think it sounds incredible. In addition to having an adorable cover, I know that it's the story of a girl who's going through her parents' divorce and is also dealing with having problems with an ex-friend but at the same time creating new ties with her new friend her fifteen-pound cat. I think it sounds adorable, but also super important, I think it's great that a book aimed at a younger audience touches on topics such as parents divorce, I think I could give a good message and I'm excited to read it
---
🌙 Heartstopper: Volume Two (Heartstopper #2) by Alice Oseman || Not much to tell about this lovely story, I read the first volume, I LOVED it! So I'm ready for more of this adorable romance.
---
🌙 The Dead Girls Club by Damien Angelica Walters || "A supernatural thriller in the vein of A Head Full of Ghosts about two young girls, a scary story that becomes far too real, and the tragic – and terrifying – consequences that follow one of them into adulthood."
I need to say more? I'm captivated by the promise of this book and I know it doesn't have the best reviews either, but I think I'll still give it a chance because it sounds like something I'll enjoy and it's also quite short, so I think I can read it quickly
---
---
Credits for the source of the original image HERE
 🌿 Now is YOUR time to decide! 

Choose one of the books in my "The LOWS" section and I'll add it to my TBR JAR to give it a chance at some point.



I'll be making the decision of which books I'll be letting go of my TBR completely, cause I really need to clean this out, after knowing your opinion and in the next week I'll let you know

 🌿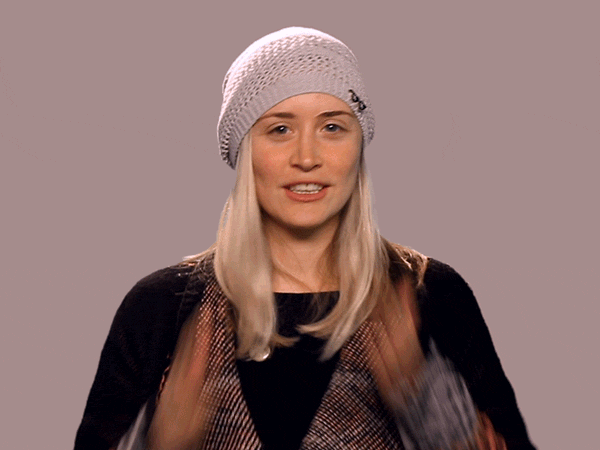 Let me know EVERYTHING you think in the comments, you know I LOVE to know and talk with you  🥰