🌙  Hi, guys! I hope you're having a wonderful day full of good readings. Super excited cause I decided to start with this new weekly series, which will be focused on helping me clean my Goodreads shelves and also prioritize some readings and organize myself in general. I LOVE this idea, I know that many of you already know it and do it as well, the creator is the incredible Destiny | Howling Libraries | 💫 whom I love as a human being and I respect a lot as a book blogger ❤️, so it's really a pleasure to start with this new project especially because it's created by someone who I admire a lot and that makes me very happy, I also really need help to organize my books, So here we go! 👏🏻 
Of course, if you don't follow Destiny yet, I'll leave you the link to do it, she's a super creative and incredible being, so I know you'll not regret it, she has just opened her YouTube channel (super proud), so it's the perfect time to meet her and follow her. 😊 
---
Rules:
Link back to the original post at 

Howling Libraries
Sort your Goodreads TBR shelf by date added, ascending

Find 5-10 (or more, if you feel ambitious!) titles to purge from your TBR (the "lows")

ALTERNATIVE OPTION: Find 5+ titles that are at the BOTTOM of your TBR—books you want to read someday, just not right now!

Post those 5 books in the list, with a brief explanation

Next, sort your Goodreads TBR shelf by date added, descending

List the last 5 (or more!) books you added to your TBR, with a synopsis or your brief summary of why you added it (the "highs")
---
This weekly meme has its rules of course, as you see, but I also wanted to give it my own twist to make it more fun and also fit my needs or what I hope to do with my books and my readings. So I've decided that as well as Destiny, I'll be opening voting every week so that you can participate in the whole process and help me decide which books to prioritize, for this I'll ask you to vote for one of the books in the "LOWS" section and at not only I'll be adding it to my priority list, but I'll also be creating my own TBR Jar with each of your choices!. So, every week the book you choose from my selection will be added to my TBR Jar and then at the end of the month, I'll choose one of them to read and finally give a real chance to it. I'll not be removing all my "LOWS", only some if necessary, maybe one per week or sometimes none, I'll be super honest about them and I hope you can help me make a decision anything can happen in these posts! LOL 🥰 
I hope you like this idea, I think it will be fun, I'll be cleaning my Goodreads shelves a bit, which is great, but you can also participate in the process and so will have a super interactive experience, so we can all have a little fun ❤️. I hope you enjoy it, thanks for the support always, from the bottom of my heart & LET'S START!  🌙
---
---
🌙 The Iron King (The Iron Fey #1) by Julie Kagawa || I think I'm more interested now in this series than I was when I added it, which I did first because I love the author, so that's my big excuse. After reading The Cruel Prince books I'm looking forward to having a little more of that dangerous and mysterious fairy world, so this could work. All the books I have on this shelf are books that make me doubt but I still think I could read it at some point. Maybe I could add it to my series of reading old series, we'll see
---
🌙 Throne of Glass (Throne of Glass #1) by Sarah J. Maas || I understand why this series was so popular at the time, because bad-ass killer girl, I get it. But even so, today it makes me very doubtful, I've heard people I trust to say that the main character is insufferable so that is a big NO for me. I also feel that I have other books I most interest in, with the same type of plot, so this is very close to going off my TBR for good.
---
🌙 Pivot Point (Pivot Point #1) by Kasie West || The promise of this book is a HUGE YES, going throughout potential futures is always something fun for me, every time I read it and remember what it is about, I feel that I'd love to read it, so I really don't know what it is that prevents me from picking it up. It has been forever on my TBR, it's quite sad indeed. I've heard mixed things, I know you either love the concept or hate it, so that makes me nervous. Another point in favor is that it's a duology and that sounds very good to me, maybe I could read it for my series too lol, I want to read everything but I have to be realistic, so I'm still not quite sure.
---
🌙 Sweet Evil (Sweet #1) by Wendy Higgins || Right now, that I give myself the time to re-read the synopsis honestly I don't think it's something that I'll enjoy, it would have been in a moment, especially when I loved the paranormal urban plots but right now I don't feel that same desire for this book. I kept it so long in my TBR because a bookuber that I love is always saying how much she loves it, so I wanted to give it a chance for it, but I don't know. In the next post, I'll be letting you know which of these I'll let go, but I'm still interested in knowing your opinion, of course
---
🌙 Cinder (The Lunar Chronicles #1) by Marissa Meyer || I read the first chapter of this book a while ago and I thought it sounded quite promising, but I didn't fall in love with it quickly, I'm not judging the book for the first chapter, but I have to be honest. I don't know if right now a retelling with sci-fi elements is something that catches me so much. I have my doubts, I know it has super hardcore fans, so don't kill me, but I'll make my decision soon. It's a series with quite large books, so I don't know if I'll take the responsibility of starting it, we'll see.
---
---
🌙 You Should See Me in a Crown by Leah Johnson || As always, the first thing that captivates me is the cover, it looks like a super fun and light contemporary and I love that so much, is something I enjoy reading from time to time. On the other hand, it's compared to Becky Albertalli meets Jenny Han, and that's great because I adore both authors. Plus: Queer characters!
---
🌙 Beneath the Haunting Sea (Beneath the Haunting Sea #1) by Joanna Ruth Meyer || You know that I'm not a big fan of plots in the ocean or that sort of thing, but I made an exception with this one because besides that it sounds REALLY good, many bookish friends have recommended it to me and it has really INCREDIBLE reviews. It promises besides being a fantasy that has mythology too and there are gods and a family mystery, I LOVE THAT.
---
🌙 Behind Her Eyes by Sarah Pinborough || I hear to Lala from BooksandLola talking about this book and I think it sounds FANTASTIC. I'm a big fan of when the mysteries start being ones and the ending is unexpected and it surprises you, so that's what I expect with this book. I also miss reading mystery/thrillers so this year I'll be adding several to my TBR
---
🌙 The Looking Glass by Janet McNally || This book sounds like everything I love! Its main plot is the disappearance of a girl named Julia and her sister Sylvie feels the need to continue with her legacy, but one day she begins to see signs that could be from her sister, and things begin to get very fantastical from there. I heard Chealse from chelseadolling reads talking about this book, she thinks it's perfect for those who enjoy strong sibling relationships and hello, here I am, super excited for this book.
---
🌙 The Wives by Tarryn Fisher || Everyone's talking about this book, has just come out, so I still don't have it in my hands, but I think it sounds very intriguing. It's about a man who has 3 wives but each wife knows the existence of the other and they have as an arrangement to see him on specific days each one. It sounds weird and this can potentially go wrong in thousands of ways, so I'm excited to find out.
---
---
Credits for the source of the original image HERE
 🌿 Now is YOUR time to decide!

Choose one of the books in my "The LOWS" section and I'll add it to my TBR JAR to give it a chance at some point.



I'll be making the decision of which books I'll be letting go of my TBR completely, cause I really need to clean this out, after knowing your opinion and in the next week I'll let you know 🌿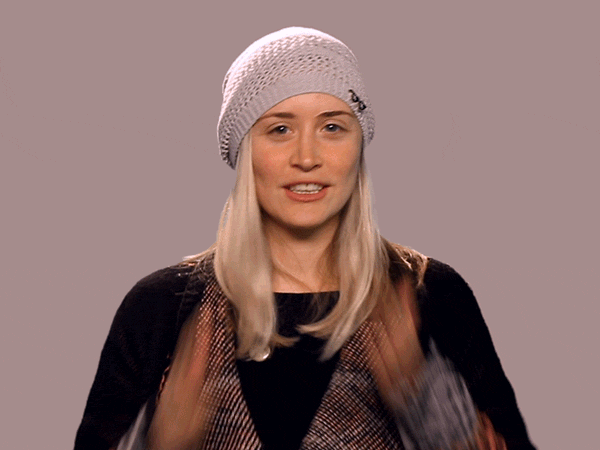 I hope this hasn't been too overwhelming, it's the first post, so I wanted to give you all the info, this series will be like the original one but I'll want to give you some of my own version to make sure I organize myself well & I hope you enjoy it, my love ❤️
Let me know EVERYTHING you think in the comments, you know I LOVE to know and talk with you  🥰