🎍 Hi, my beautiful bookish friends! I hope you're having the most incredible day with the best readings.❤️ Today I bring you a new Monthly TBR, where I share with you my reading plans for the month of January. I'm SO SO excited because this is the first post of this 2020!!! 🎊 So before I start HAPPY NEW YEAR, guys! My best wishes to you & your family, I hope this year is full of success and enriching situations, of learning and much growth in all areas of your life, from here I send you all my good energy and vibes so that this new year begins wonderfully.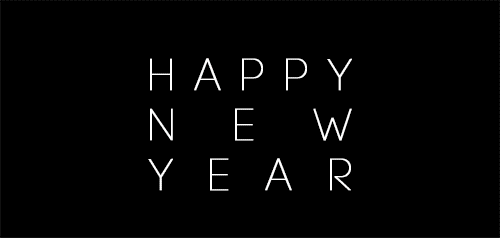 So here we are!, VERY grateful that you're still there and decide to share another year with me, it's a blessing, today I'm very excited to share everything I plan to read during the month of January. 🥰
As I mentioned while planning my personal new reading challenges for this 2020, I decided to focus on reading some of the old popular YA trilogies/duologies/series that I've had on my bookshelf forever and haven't read yet, I think and I hope it's something entertaining for you, I want to read the entire series in the month and then I'll make a unique post talking about each of the books, maybe with mini-reviews and stuffs. 👏🏻 What I've done is put a poll on Twitter so that everyone can vote and for this month we already have a winner, so super grateful for all the people who have voted, the winning series has almost the 60% of the votes, so I'm very excited to finally read it (I'll tell you more about it down below)
Then I also have 3 ARCs for this month, I really didn't expect them to be SO many but still, I'm excited to read them, I have 2 high-fantasies that I'm dying to share with you and a romance that sounds adorable. 😍
After EVERYTHING, and I know that I'm being ambitious, but hey, it's what I want to do this year so let's act as if it were normal 😂, I want to try to read a couple of popular romance books of 2019. I told you I wanted to start to read genres that I almost never read and since I already have a LOT of fantasy in my TBR for the month, I thought it would be a good idea to read a lighter romance, especially since it's summer where I live and I would love to have some light options to take to the Beach.😎
This introduction is already much longer than I expected 😅, but I wanted to be able to explain my plans well to you, so now without further ado, let's start with one of MANY TBRs to come! 🎍
---
---
📱 Monthly ARCs 🔮
🎍 The Unspoken Name (The Serpent Gates #1) by A.K. Larkwood || What if you knew how and when you will die?
Csorwe does — she will climb the mountain, enter the Shrine of the Unspoken, and gain the most honored title: sacrifice.
But on the day of her foretold death, a powerful mage offers her a new fate. Leave with him, and live. Turn away from her destiny and her god to become a thief, a spy, an assassin—the wizard's loyal sword. Topple an empire, and help him reclaim his seat of power.
But Csorwe will soon learn – gods remember, and if you live long enough, all debts come due. || February 11th, 2020 by Tor Books ||
---
🎍 Tweet Cute by Emma Lord || A fresh, irresistible rom-com from debut author Emma Lord about the chances we take, the paths life can lead us on, and how love can be found in the opposite place you expected.
Meet Pepper, swim team captain, chronic overachiever, and all-around perfectionist. Her family may be falling apart, but their massive fast-food chain is booming ― mainly thanks to Pepper, who is barely managing to juggle real life while secretly running Big League Burger's massive Twitter account.
Enter Jack, class clown and constant thorn in Pepper's side. When he isn't trying to duck out of his obscenely popular twin's shadow, he's busy working in his family's deli. His relationship with the business that holds his future might be love/hate, but when Big League Burger steals his grandma's iconic grilled cheese recipe, he'll do whatever it takes to take them down, one tweet at a time.
All's fair in love and cheese ― that is, until Pepper and Jack's spat turns into a viral Twitter war. Little do they know, while they're publicly duking it out with snarky memes and retweet battles, they're also falling for each other in real life ― on an anonymous chat app Jack built.
As their relationship deepens and their online shenanigans escalate ― people on the internet are shipping them?? ― their battle gets more and more personal, until even these two rivals can't ignore they were destined for the most unexpected, awkward, all-the-feels romance that neither of them expected. || January 21st, 2020 by Wednesday Books ||
---
🎍 The Ninth Sorceress by Bonnie Wynne || In the blackest dungeon of the Clockwork City, a prisoner lies bound in silver shackles. Who is she? And why are the wizards so afraid of her?
Seventeen-year-old Gwyn has no family and no past. Apprenticed to a half-mad herbalist, she travels the snow-blasted High Country, hawking potions in a peddler's wagon. Her guardian hides her from the world like a dark secret, and she knows better than to push for answers.
But when she discovers she is hunted by the goddess Beheret, Gwyn is drawn into a deep and ancient tale: of chained gods and lost magic, of truths long buried and the rising of a war she never could have imagined.
Wizards and their magic-sniffing hounds pursue her – as does a stranger in a smiling mask, who calls her by an unfamiliar name…
But what really terrify her are the dangerous gifts she's spent her life suppressing. Now, Gwyn must step out of the shadows and take charge of her destiny – even if the price is her own soul.
The Ninth Sorceress is the breathtaking first instalment of The Price of Magic, a sweeping fantasy saga full of rich storytelling and tangible magic. || February 13th, 2020 by Talem Press ||
---
---
👑 Reading a Popular YA Series 👏🏻
🎍 Red Queen Series by Victoria Aveyard || This is a world divided by blood – red or silver. The Reds are commoners, ruled by a Silver elite in possession of god-like superpowers. And to Mare Barrow, a seventeen-year-old Red girl from the poverty-stricken Stilts, it seems like nothing will ever change. That is until she finds herself working in the Silver Palace. Here, surrounded by the people she hates the most, Mare discovers that, despite her red blood, she possesses a deadly power of her own. One that threatens to destroy the balance of power. Fearful of Mare's potential, the Silvers hide her in plain view, declaring her a long-lost Silver princess, now engaged to a Silver prince. Despite knowing that one misstep would mean her death, Mare works silently to help the Red Guard, a militant resistance group, and bring down the Silver regime. But this is a world of betrayal and lies, and Mare has entered a dangerous dance – Reds against Silvers, prince against prince, and Mare against her own heart.
---
---
❤️ Romance's Time 💐
🎍 Always Never Yours by Emily Wibberley & Austin Siegemund-Broka || Shouldn't a girl get to star in her own love story?
Seventeen-year-old Megan Harper is about due for her next sweeping romance. It's inevitable—each of her relationships starts with the perfect guy and ends with him falling in love . . . with someone else. But instead of feeling sorry for herself, Megan focuses on pursuing her next fling, directing theater, and fulfilling her dream college's acting requirement in the smallest role possible.
So when she's cast as Juliet (yes, that Juliet) in her high school's production, it's a complete nightmare. Megan's not an actress, and she's used to being upstaged—both in and out of the theater. In fact, with her mom off in Texas and her dad remarried and on to baby #2 with his new wife, Megan worries that, just like her exes, her family is moving on without her.
Then she meets Owen Okita, an aspiring playwright inspired by Rosaline from Shakespeare's R+J. A character who, like Megan, knows a thing or two about short-lived relationships. Megan agrees to help Owen with his play in exchange for help catching the eye of a sexy stagehand/potential new boyfriend. Yet Megan finds herself growing closer to Owen, and wonders if he could be the Romeo she never expected.
In their fresh and funny debut, Emily Wibberly and Austin Siegemund-Broka break down the high school drama to find there's always room for familial love, romantic love, and—most importantly—self-love.
---
🎍 Red, White & Royal Blue by Casey McQuiston || What happens when America's First Son falls in love with the Prince of Wales?
When his mother became President, Alex Claremont-Diaz was promptly cast as the American equivalent of a young royal. Handsome, charismatic, genius—his image is pure millennial-marketing gold for the White House. There's only one problem: Alex has a beef with the actual prince, Henry, across the pond. And when the tabloids get hold of a photo involving an Alex-Henry altercation, U.S./British relations take a turn for the worse.
Heads of family, state, and other handlers devise a plan for damage control: staging a truce between the two rivals. What at first begins as a fake, Instragramable friendship grows deeper, and more dangerous, than either Alex or Henry could have imagined. Soon Alex finds himself hurtling into a secret romance with a surprisingly unstuffy Henry that could derail the campaign and upend two nations and begs the question: Can love save the world after all? Where do we find the courage, and the power, to be the people we are meant to be? And how can we learn to let our true colors shine through?
Casey McQuiston's Red, White & Royal Blue proves: true love isn't always diplomatic.
---
---
Credits for the source of the original image HERE
Have you read any of these books? | What do you think about them? | What will you be reading this month?
🌿 Let me know everything in the comments, you know that I always love to know what you think & send me all your reading vibes because I have a LOT to read, even so… SUPER EXCITED 🌿