☄️ Hi, my beautiful bookish friends!! I hope you're having the most wonderful day! 🥰 We're VERY close to Christmas, OMG, I can't believe the month is going so fast, isn't it crazy? I hope you have a beautiful Christmas and remember that it's not about the gifts, but about connecting with the people we love and being grateful for everything we have. As always, I'm SO SO grateful for having you in my life, so THANK YOU for being there reading this post, you don't know how much it means to me.❤️ 
So, today I bring you another one of my series of the end of the year posts, where I'm summarizing my entire year of reading. This time it's about my least favorite books or "worst" books of the year for me, as always I want to remind you that this is only my opinion and I think it's great if you've loved any of these books, they just weren't for me, maybe because they didn't have that click with me or because they have some kind of triggering content for me. ❌ 
I had a post recently where I talked about my most disappointing readings, and I want to clarify that this post has nothing to do with that, but here I'll mention my top 5 of those books that I really didn't like and don't enjoy at all, so obviously, I'll not be repeating any books that I mentioned in that previous post.
Again, I'm doing this post in the form of a top since I think it's more fun like that, starting with the least non-favorite until the worst book I've read this year in the number 1 position. 👏🏻 
I repeat that I respect your opinion on each book 100% and it makes me happy if you've enjoyed them, this is only my personal opinion about each one of them & of course, I would love to know everything you think in the comments, so now, without more further ado, let's start! ☄️
---
---
---
The spellbinding tale of six queer witches forging their own paths, shrouded in the mist, magic, and secrets of the ancient California redwoods.
Danny didn't know what she was looking for when she and her mother spread out a map of the United States and Danny put her finger down on Tempest, California. What she finds are the Grays: a group of friends who throw around terms like queer and witch like they're ordinary and everyday, though they feel like an earthquake to Danny. But Danny didn't just find the Grays. They cast a spell that calls her halfway across the country, because she has something they need: she can bring back Imogen, the most powerful of the Grays, missing since the summer night she wandered into the woods alone. But before Danny can find Imogen, she finds a dead boy with a redwood branch through his heart. Something is very wrong amid the trees and fog of the Lost Coast, and whatever it is, it can kill. Lush, eerie, and imaginative, Amy Rose Capetta's tale overflows with the perils and power of discovery — and what it means to find your home, yourself, and your way forward.
My Review || Goodreads || Book Depository
---
❌ I couldn't connect with any of the characters, it's very difficult when it's not clear who's narrating each part, and also you don't even know where you are, or at what moment of time is happening & it's a shame because it has everything I love in a book, from witches to an atmospheric place, but the plot construction is simply not for me, it's very messy ❌ 
---
---
Remember how many lies we told, Molly? It's enough to make my head spin. You were wild when I met you, and I was mad for you. But then something happened. And now you're gone.
But don't worry. I'll find you. I just need to sift through the story of us to get to where you might be. I've got places to look, and a list of names.
The police have a list of names, too. See now? There's another lie. There is only one person they're really looking at, Molly.
And that's yours truly.
My Review || Goodreads || Book Depository
---
❌ The characters are very stereotyped and there's a lot of cliche going on in the relationships and the plot in general, I hate this kind of romance when it's so obsessive and uncomfortable & I feel that the plot is very unoriginal, it's something that I've read before and it's possibly something that we have all read at some point. ❌ 
---
---
Princess Lira is siren royalty and the most lethal of them all. With the hearts of seventeen princes in her collection, she is revered across the sea. Until a twist of fate forces her to kill one of her own. To punish her daughter, the Sea Queen transforms Lira into the one thing they loathe most—a human. Robbed of her song, Lira has until the winter solstice to deliver Prince Elian's heart to the Sea Queen or remain a human forever.
The ocean is the only place Prince Elian calls home, even though he is heir to the most powerful kingdom in the world. Hunting sirens is more than an unsavory hobby—it's his calling. When he rescues a drowning woman in the ocean, she's more than what she appears. She promises to help him find the key to destroying all of sirenkind for good—But can he trust her? And just how many deals will Elian have to barter to eliminate mankind's greatest enemy?
My Review || Goodreads || Book Depository
---
❌ It took me almost 10 days to read it because it was just so hard for me to keep on. this book has the strangest fight scenes I've read, I couldn't visualize anything that happened in my mind, was SO confuse and didn't understand anything of it, especially the big scene of the final battle, was very boring and also it was very difficult to say what was really happening. So, I had some problems with the characters, the world-building and the plot in general. ❌ 
---
---
Michelle Ruiz Keil's YA fantasy debut about love, found family, and healing is an ode to post-punk San Francisco through the eyes of a Mexican-American girl.
Seventeen-year-old Xochi is alone in San Francisco, running from her painful past: the mother who abandoned her, the man who betrayed her. Then one day, she meets Pallas, a precocious twelve-year-old who lives with her rock-star family in one of the city's storybook Victorians. Xochi accepts a position as Pallas's live-in governess and quickly finds her place in their household, which is relaxed and happy despite the band's larger-than-life fame.
But on the night of the Vernal Equinox, as a concert afterparty rages in the house below, Xochi and Pallas accidentally summon a pair of ancient creatures devoted to avenging the wrongs of Xochi's adolescence. She would do anything to preserve her new life, but with the creatures determined to exact vengeance on those who've hurt her, no one is safe—not the family she's chosen, nor the one she left behind.
My Review || Goodreads || Book Depository
---
❌ The number of inappropriate scenes that involve a minor with an adult man, maybe I wouldn't choose this book to read in the first place. The main character is involved in a excesses life from a very young age, she sees people get high all the time & I think the book shouldn't be cataloged as YA, I think the book feels a lot like an Adult book that follows young characters, you know?  ❌ 
---
---
An original, imaginative, and hilarious debut novel about love, anxiety, and sea creatures, from the author of So Sad Today.
Lucy has been writing her dissertation about Sappho for thirteen years when she and Jamie break up. After she hits rock bottom in Phoenix, her Los Angeles-based sister insists Lucy housesit for the summer—her only tasks caring for a beloved diabetic dog and trying to learn to care for herself. Annika's home is a gorgeous glass cube atop Venice Beach, but Lucy can find no peace from her misery and anxiety—not in her love addiction group therapy meetings, not in frequent Tinder meetups, not in Dominic the foxhound's easy affection, not in ruminating on the ancient Greeks. Yet everything changes when Lucy becomes entranced by an eerily attractive swimmer one night while sitting alone on the beach rocks.
Whip-smart, neurotically funny, sexy, and above all, fearless, The Pisces is built on a premise both sirenic and incredibly real—what happens when you think love will save you but are afraid it might also kill you.
My Review || Goodreads || Book Depository
---
❌ Lucy's probably the worst main character I've read in my entire life. The whole book made me cringe, I swear, I highlight the beautiful cover and the fact that it's easy to read, but the plot hasn't done anything for me, just make me feel sick and want to run for my life. And the characters are to forget.  ❌ 
---
---
Original background image HERE
Well, guys, I hope you don't hate me after this lol & now I'm dying to know your opinion! ❤️ 
 🌿
Have you read any of these books?, Tell me your thoughts! & Do you have a less-favorite book of the year?

 🌿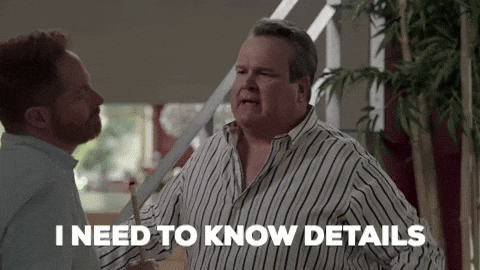 find me at