🌼 Hi, my beautiful bookish people, I hope you're having the most amazing day. 💞 This is a new blog post series, where every month I'll highlight a series of blog posts, from around the book blogger community, that I enjoyed reading or that I think are amazing and deserve more love and recognition. With this, I hope to be able to somehow support other book bloggers more, and I also hope you can find new book blogs to follow or content that interests you or help you.
Maybe the look of this post will be simpler to what you usually see on the blog, but I like this idea and it's honestly with the simple purpose of supporting each other more and we can find new content in a simple and organized way.
I don't have a certain amount to I'm highlighting per month, they're just posts I've come across with and I think they're INCREDIBLE, so I want to share them with you all. I used to make a small top 5 with my favorite posts of the month, but I realized that I had to delete many posts to be able to select only 5, and I don't think it's fair, there are SO many wonderful posts and everyone deserves the same love and recognition, so that's why I decided to make this post apart. 😊 
I hope you enjoy, like and support this new idea. I LOVE YOU 🥰 and let's start! 🌼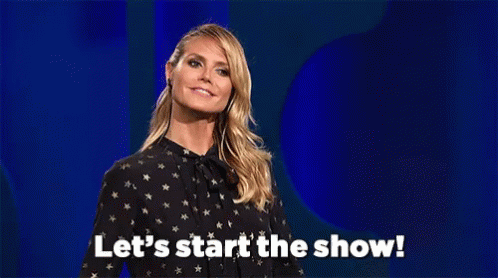 ---
---
⭐️ Word Wonders || A READER'S GUIDE TO TRELLO BOARDS & HOW TO BE REMY CAMERON & RED WHITE AND ROYAL BLUE – TWO M/M BOOKS TO MAKE YOUR HEART HAPPY!
⭐️ Anniek's Library || Recommendations: LGBTQ+ M/F Romance & Review: Pat Barker – The Silence of the Girls
⭐️ Weird Zeal || Recommendations: books set on islands
⭐️ The Literary Huntress || SERPENT & DOVE BY SHELBY MAHURIN // A NEW FAVORITE!
⭐️ The Withering || [A READER'S LIFE] How To Read a Book PROPERLY//My Reading Process//
⭐️ My Bookish Dream || The Fall Bucket List Tag
⭐️ The Orangutan Librarian || Twisty Stories Where You Won't Guess the Ending… & Books I'm *eternally grateful* for!
⭐️ Beware Of The Reader || The Queen of Nothing by Holly Black When your most awaited book of the year meets all your expectations! #Review
⭐️ allonsythornraxx || A NEW 2020 INTERVIEW BLOGGING SERIES: BLOGGERS WANTED!
⭐️ The Lexington Bookie || 12 Gift Ideas for Your Favorite Book Nerd (Besides New Books)
⭐️ The Book Mermaid || INTERNATIONAL BLOGGER TAG
⭐️ Whimsy Pages || 10 Short Books to help you complete the Goodreads Challenge!
⭐️ dmcireads || [Review] Verity by Colleen Hoover
⭐️ Metaphors and Miscellanea || Spilling the Tea: the Goodreads Choice Awards
⭐️ The Uncharted Word || Pumpkin Spice Latte Book Tag
⭐️ Uptown Oracle || Blogging 101: Re-Designing your Blog
⭐️ The Book Prescription | TTT: Top 10 Non-Fiction Books!
⭐️ The Night Is Dark and Full Of Books || Top Ten Tuesday #19 || Book Bloggers I'm Thankful to
⭐️ Novelgossip || REVIEW: REGRETTING YOU BY COLLEEN HOOVER
⭐️ thelittlebookowl || Bookish Christmas Gift Guide 2019
⭐️ 24hryabookblog || Author Interview With Isabel Ibañez {Woven In Moonlight}
⭐️ Bickering Book Reviews || BOOKISH GIFT BUYING GUIDE
⭐️ Meghan's Whimsical Explorations & Reviews || The Unique Blogger Award
---
---
Original Background Image HERE
Thank You SO Much To All These Wonderful Bloggers For All The Work They Put In Their Blogs, It's Really Admirable 💕
 🌿 I'm SO glad you liked the idea, I hope you can find a new blogger to follow & remember that supporting each other is one of the most wonderful things about being part of the community 🌿 
find me at