💫 Hi guys! I hope you're having a beautiful day! 💞 Today I bring you my TBR for the month of October, where I'll tell you everything I'll be reading during the month. I think I've already said this like a million times but … OMG, I can't believe it's December, it's crazy for me to think we'll be going into a new year soon!! Even so, I'm super ready for it, I LOVE new years 🎉. So, here we are! In another TBR, I miss making TBRs so much when I don't do them, I didn't have one in November since I knew I couldn't read much, but now guys, I feel quite ambitious. My only and great plan is to end the year with the most series completed or at least continue reading those in which I've only read the first book, so I can start the year more relaxed about it and ready to start new series!, you know? like it feels right to me to do this. 😊 
I know that there are several read-a-thons happening this month, they all seem incredible to me, but I've decided that I'll not participate in any until next year where one of my goals is to participate in more, but this month I'm sure that my goal is the right thing to do. In addition to those sequels/endings that I plan to read, I also have a couple of ARCs that I'm so blessed to be able to read, so I'm also very excited about them. 💃🏻 
---
I also plan to take this December to plan several things for next year and organize myself, that's another of my main goals, to organize everything that is in my mind, my ideas for posts, new challenges that I want to do to myself, all those things. 👏🏻 I want to have things under control to be able to enter to 2020 super ready for everything. I'm really excited you guys!!. Also this month, we all know, it's THE month for fun posts to do, we'll have "my favorite readings", "my least favorite" and that kind of things which are always so fun to do. I'm not just excited to make them myself, but also to see your posts, it will be a great month, I can feel it! 🥰 *sending all my good vibes to you*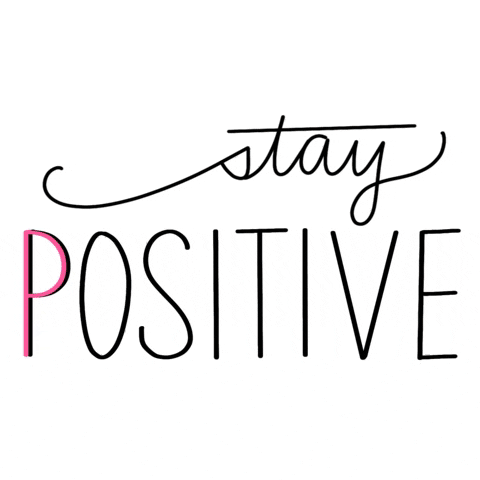 ---
I know that November has been super crazy for me in terms of reading, but I'm really super ready to make of December a great closing of the year, I also want to commit to visiting many many posts and blogs this month, I know the great work you put into your blog, so I want to show you all my love in these holidays times. I LOVE you and I hope you have a wonderful month!! ❤️ 
Now, without further ado, I'm dying to share with you all about my readings, SO much fantasy … so, Let's Start! 💫 
---
---
☀️ || ARCs of The Month || 🍃 
 💫 It's My Life by Stacie Ramey || If she wants a future with him, she'll have to make peace with her past.
Jenna's never let her cerebral palsy get her down. But when she discovers that her condition was actually caused by an injury at birth, she's furious with her parents, who withheld the truth. And as they push her to get yet another difficult procedure, Jenna feels her control over her life starting to slip. Enter Julian, Jenna's childhood crush. He's just moved back to town, and he's struggling in school, so Jenna reaches out to him—anonymously— to help. Soon, their conversations are about so much more than class. She's falling for him all over again, hard and fast. But would Julian still be interested in her if he knew who she really was? And can she find a way to take back her own narrative before she pushes away everyone she loves?
---
 💫 The Summer of Madness by Alexander Raphael || In the summer of love, or rather of madness, a whole set of stories are emerging. But there is one that has got everyone talking. When Kurt decides to win back his ex-girlfriend with the help of a literary classic, he sets off a string of events that will build to a dramatic finale.
---
---
 🗡 || Sequels || 🐉 
 💫 The Caged Queen (Iskari #2) by Kristen Ciccarelli || Kristen Ciccarelli's distinct brand of lyrical, haunting fantasy continues in the companion to her bestselling debut, The Last Namsara. Perfect for fans of Kristin Cashore and Renee Ahdieh.
Once there were two sisters born with a bond so strong that it forged them together forever. Roa and Essie called it the hum. It was a magic they cherished—until the day a terrible accident took Essie's life and trapped her soul in this world.
Dax—the heir to Firgaard's throne—was responsible for the accident. Roa swore to hate him forever. But eight years later he returned, begging for her help. He was determined to dethrone his cruel father, under whose oppressive reign Roa's people had suffered.
Roa made him a deal: she'd give him the army he needed if he made her queen. Only as queen could she save her people from Firgaard's rule.
Then a chance arises to right every wrong—an opportunity for Roa to rid herself of this enemy king and rescue her beloved sister. During the Relinquishing, when the spirits of the dead are said to return, Roa discovers she can reclaim her sister for good.
All she has to do is kill the king.
|| Iskari #1 BOOK REVIEW ||
---
 💫 Thunderhead (Arc of a Scythe #2) by Neal Shusterman || Rowan has gone rogue, and has taken it upon himself to put the Scythedom through a trial by fire. Literally. In the year since Winter Conclave, he has gone off-grid, and has been striking out against corrupt scythes—not only in MidMerica, but across the entire continent. He is a dark folk hero now—"Scythe Lucifer"—a vigilante taking down corrupt scythes in flames.
Citra, now a junior scythe under Scythe Curie, sees the corruption and wants to help change it from the inside out, but is thwarted at every turn, and threatened by the "new order" scythes. Realizing she cannot do this alone—or even with the help of Scythe Curie and Faraday, she does the unthinkable, and risks being "deadish" so she can communicate with the Thunderhead—the only being on earth wise enough to solve the dire problems of a perfect world. But will it help solve those problems, or simply watch as perfection goes into decline?
|| Arc of a Scythe #1 BOOK REVIEW ||
---
---
 🐍 || Endings ||  🌗 
 💫 The Queen of Nothing (The Folk of the Air #3) by Holly Black || He will be destruction of the crown and the ruination of the throne.
Power is much easier to acquire than it is to hold onto. Jude learned this lesson when she released her control over the wicked king, Cardan, in exchange for immeasurable power.
Now as the exiled mortal Queen of Faerie, Jude is powerless and left reeling from Cardan's betrayal. She bides her time determined to reclaim everything he took from her. Opportunity arrives in the form of her deceptive twin sister, Taryn, whose mortal life is in peril.
Jude must risk venturing back into the treacherous Faerie Court, and confront her lingering feelings for Cardan, if she wishes to save her sister. But Elfhame is not as she left it. War is brewing. As Jude slips deep within enemy lines she becomes ensnared in the conflict's bloody politics.
And, when a dormant yet powerful curse is unleashed, panic spreads throughout the land, forcing her to choose between her ambition and her humanity…
|| The Folk of Air #1 & #2 BOOK REVIEWS ||
---
💫 A Conjuring of Light (Shades of Magic #3) by V.E. Schwab || Witness the fate of beloved heroes – and enemies.
THE BALANCE OF POWER HAS FINALLY TIPPED…
The precarious equilibrium among four Londons has reached its breaking point. Once brimming with the red vivacity of magic, darkness casts a shadow over the Maresh Empire, leaving a space for another London to rise.
WHO WILL CRUMBLE?
Kell – once assumed to be the last surviving Antari – begins to waver under the pressure of competing loyalties. And in the wake of tragedy, can Arnes survive?
WHO WILL RISE?
Lila Bard, once a commonplace – but never common – thief, has survived and flourished through a series of magical trials. But now she must learn to control the magic, before it bleeds her dry. Meanwhile, the disgraced Captain Alucard Emery of the Night Spire collects his crew, attempting a race against time to acquire the impossible.
WHO WILL TAKE CONTROL?
And an ancient enemy returns to claim a crown while a fallen hero tries to save a world in decay.
|| Shades of Magic #1 & #2 BOOK REVIEWS ||
---
 👑 || PLUS || 💕 
💫 Red, White & Royal Blue by Casey McQuiston || What happens when America's First Son falls in love with the Prince of Wales?
When his mother became President, Alex Claremont-Diaz was promptly cast as the American equivalent of a young royal. Handsome, charismatic, genius—his image is pure millennial-marketing gold for the White House. There's only one problem: Alex has a beef with the actual prince, Henry, across the pond. And when the tabloids get hold of a photo involving an Alex-Henry altercation, U.S./British relations take a turn for the worse.
Heads of family, state, and other handlers devise a plan for damage control: staging a truce between the two rivals. What at first begins as a fake, Instragramable friendship grows deeper, and more dangerous, than either Alex or Henry could have imagined. Soon Alex finds himself hurtling into a secret romance with a surprisingly unstuffy Henry that could derail the campaign and upend two nations and begs the question: Can love save the world after all? Where do we find the courage, and the power, to be the people we are meant to be? And how can we learn to let our true colors shine through?
Casey McQuiston's Red, White & Royal Blue proves: true love isn't always diplomatic.
---
---
I'll be reading RW&RB only if I finish all the other books first, it's not a high priority of mine, but I wanted to put it in case I can really finish everything I intend to read, I'm also very curious because I haven't found a single person who didn't love that book, so it has to be good and I would love to tell you my opinion about it very soon 😘 
---
---
Have you read any of these books? | What do you think about them?  | What will you be reading this month?
 🌿 Let me know everything in the comments, you know that I always love to know what you think 🌿 
find me at