☘️ Hi guys! I hope you're having the most wonderful day surrounded by amazing readings ❤️
---
Before saying anything, I really want to thank from the bottom of my heart those sweet and wonderful people who have communicated with me to wish to my mother a good recovery, for those who don't know she has had to undergo surgery to remove a fibroid in her womb, but 3 days later she's already at home and although a little sore (which is normal) she's doing really well, I'm SO proud of her. So, thank you SO SO much for your support and your beautiful messages, it means a lot to me, they arrived at a time when I needed them a lot. 🥰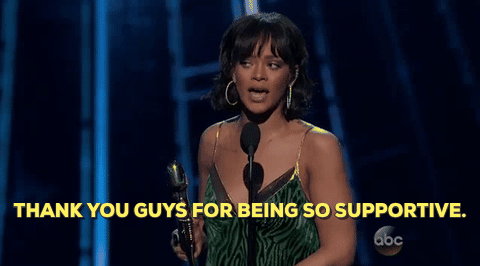 ---
So, why are we here today? Well, I've been thinking about those books that despite having several strong points and an original plot, I never talk about for being in that average scale of 3 stars, this is why I thought about creating this post, where I'll be showing you a top 5 of my favorite 3 stars. 😊 This means that I'll be sharing with you those books that although I didn't finish loving them or enjoying them with such intensity, I still think they're good books with solid stories that many of you could enjoy and I'm very excited to talk a little about each one. I'll be highlighting their strengths, as well as their weakness and in case you're interested, I'll also leave a link to my full reviews, so you can know my complete thoughts about them. 👏🏻 I hope you enjoy it A LOT and let me know everything in the comments, let's start!☘️ 
---
---
---
At the edge of the Russian wilderness, winter lasts most of the year and the snowdrifts grow taller than houses. But Vasilisa doesn't mind—she spends the winter nights huddled around the embers of a fire with her beloved siblings, listening to her nurse's fairy tales. Above all, she loves the chilling story of Frost, the blue-eyed winter demon, who appears in the frigid night to claim unwary souls. Wise Russians fear him, her nurse says, and honor the spirits of house and yard and forest that protect their homes from evil.
After Vasilisa's mother dies, her father goes to Moscow and brings home a new wife. Fiercely devout, city-bred, Vasilisa's new stepmother forbids her family from honoring the household spirits. The family acquiesces, but Vasilisa is frightened, sensing that more hinges upon their rituals than anyone knows.
And indeed, crops begin to fail, evil creatures of the forest creep nearer, and misfortune stalks the village. All the while, Vasilisa's stepmother grows ever harsher in her determination to groom her rebellious stepdaughter for either marriage or confinement in a convent.
As danger circles, Vasilisa must defy even the people she loves and call on dangerous gifts she has long concealed—this, in order to protect her family from a threat that seems to have stepped from her nurse's most frightening tales.
|| Goodreads ||
---
Strengths
☘️ Mythological Aspect || Russian folklore
☘️ Beautifully Atmospheric
☘️ Strong Main Character
Weakness
❌ Heavy & Slow to Read
❌ Confusing Plot
---
---
---
Branches and stones, daggers and bones,
They locked the Beast away.
After the death of her sister, seventeen-year-old Violet Saunders finds herself dragged to Four Paths, New York. Violet may be a newcomer, but she soon learns her mother isn't: They belong to one of the revered founding families of the town, where stone bells hang above every doorway and danger lurks in the depths of the woods.
Justin Hawthorne's bloodline has protected Four Paths for generations from the Gray—a lifeless dimension that imprisons a brutal monster. After Justin fails to inherit his family's powers, his mother is determined to keep this humiliation a secret. But Justin can't let go of the future he was promised and the town he swore to protect.
Ever since Harper Carlisle lost her hand to an accident that left her stranded in the Gray for days, she has vowed revenge on the person who abandoned her: Justin Hawthorne. There are ripples of dissent in Four Paths, and Harper seizes an opportunity to take down the Hawthornes and change her destiny-to what extent, even she doesn't yet know.
The Gray is growing stronger every day, and its victims are piling up. When Violet accidentally unleashes the monster, all three must band together with the other Founders to unearth the dark truths behind their families' abilities—before the Gray devours them all. 
|| Goodreads ||
---
Strengths
☘️ Strong Paranormal Aspects
☘️ Creepy Small-Town Atmosphere
☘️ Unique Plot
Weakness
❌ Slow to Read
❌ Weak Writing Style ( not my cup of tea )
❌ Character Development
---
---
---
Fate and fortune. Power and passion. What does it take to be the queen of a kingdom when you're only seventeen?
Maya is cursed. With a horoscope that promises a marriage of death and destruction, she has earned only the scorn and fear of her father's kingdom. Content to follow more scholarly pursuits, her whole world is torn apart when her father, the Raja, arranges a wedding of political convenience to quell outside rebellions. Soon Maya becomes the queen of Akaran and wife of Amar. Neither roles are what she expected: As Akaran's queen, she finds her voice and power. As Amar's wife, she finds something else entirely: Compassion. Protection. Desire…
But Akaran has its own secrets—thousands of locked doors, gardens of glass, and a tree that bears memories instead of fruit. Soon, Maya suspects her life is in danger. Yet who, besides her husband, can she trust? With the fate of the human and Otherworldly realms hanging in the balance, Maya must unravel an ancient mystery that spans reincarnated lives to save those she loves the most…including herself.
|| Goodreads ||
---
Strengths
☘️ Beautiful Writing Style
☘️ Mythological Aspect || Indian mythology
☘️ Solid First-Half
Weakness
❌ Insta-Love
❌ Inconsistent Characters
❌ Confused Plot Direction
---
---
---
A mysterious island. An abandoned orphanage. A strange collection of very curious photographs. It all waits to be discovered in Miss Peregrine's Home for Peculiar Children, an unforgettable novel that mixes fiction and photography in a thrilling reading experience. As our story opens, a horrific family tragedy sets sixteen-year-old Jacob journeying to a remote island off the coast of Wales, where he discovers the crumbling ruins of Miss Peregrine's Home for Peculiar Children. As Jacob explores its abandoned bedrooms and hallways, it becomes clear that the children were more than just peculiar. They may have been dangerous. They may have been quarantined on a deserted island for good reason. And somehow-impossible though it seems-they may still be alive. A spine-tingling fantasy illustrated with haunting vintage photography, Miss Peregrine's Home for Peculiar Children will delight adults, teens, and anyone who relishes an adventure in the shadows.
|| Goodreads ||
---
Strengths
☘️ Unique & Entertaining Plot
☘️ Book Illustration/Photos
Weakness
❌ Annoying Characters
❌ Progressively Slower to Read
---
---
---
Winning what you want may cost you everything you love…
As a general's daughter in a vast empire that revels in war and enslaves those it conquers, seventeen-year-old Kestrel has two choices: she can join the military or get married. But Kestrel has other intentions.
One day, she is startled to find a kindred spirit in a young slave up for auction. Arin's eyes seem to defy everything and everyone. Following her instinct, Kestrel buys him—with unexpected consequences. It's not long before she has to hide her growing love for Arin.
But he, too, has a secret, and Kestrel quickly learns that the price she paid for a fellow human is much higher than she ever could have imagined.
Set in a richly imagined new world, The Winner's Curse by Marie Rutkoski is a story of deadly games where everything is at stake, and the gamble is whether you will keep your head or lose your heart.
|| Goodreads ||
---
Strengths
☘️ Political Aspects
☘️ Solid Main Idea
☘️ World-Building
Weakness
❌ Heavy in Romance
❌ Flat Characters
❌ Lack of Deepening in Almost All Aspects
---
---
Original Background Image HERE
I hope you liked the idea, and the whole post, I want as always to emphasize that my idea isn't to offend anyone, these are 100% my personal thoughts on each of the books and I recommend them because obviously, I think that most of you could enjoy them more than me because, despite their failures, I see a lot of potential in these stories ❤️ 
☘️ Let me know all your thoughts in the comments! Have you read any of these books? Have you enjoyed them? ☘️ 
LOVE YOU & HAPPY READING
find me at