🌻 Hi my beautiful babes, I'm back! OMG, I missed you SO much,❤️ I was already looking forward to returning to my routine of writing posts and check out yours, I thought I would be a little more aware of the bookish world in my break, but I ended up not checking anything at all, I was completely out of social networks and In fact, I haven't even check any of your blogs in 2 weeks, so I'm sorry, it wasn't the plan but I ended up doing a lot of things and going from here to there, so I haven't had time. Even so, I hope to catch up with everything very soon, I know that I needed this rest for my soul, but now I'm dying to see what you've been reading and how you have been in these two weeks, I hope well, as you know, you have to let me know everything in the comments!! I'M SO EXCITED to be back & LOVE YOU so much!! 🌻 
I wanted to make this post as a kind of return-post, or something like that. 😅 Just as I also want to talk to you about what I'll be reading in the rest of the month, I have a small stack, nothing very ambitious because I have some family issues to attend during the month, but I'll still be reading something, because… confession time: I haven't read ANYTHING in 2 weeks …. I know, what's wrong with me? right? I failed as a reader lol, but what can I say in my favor?…not much, actually, I've been focused on other things and that's fine. 😄 Today, though, I feel ready to put all my energy into my reading, I have several books that I'm excited to read and share with you. 👏🏻
I know that I've promised you a review of The Girl From The Well, and I haven't written it yet, so you'll have to wait a bit, it will come to the blog, I promise.
 🌟 All these days that I've been absent, for some strange reason, I've had several ideas for posts and also some challenges that I would like to do and other interactive things to do with you here on the blog … so all this will be coming very soon. I'm also very excited and happy to see that you really liked the idea of ​​make discussion posts, so I'll be working on it too. 🌟 
 🌻 As I mentioned a while ago, I've been a lot with my beautiful mother because she's going to undergo surgery, and this will finally happen, has been postponed several times for dates issues and things, but it's finally happening this Friday, that's why I'll be taking care of her, of her comfort and other things, I think I can read something surely during the weekend, but not much and it's due to this, I obviously want to prioritize her recovery, and then focus 100% on all these new ideas that I have for the blog and also in my reading as such. I want to share this with you in case I can't be as present as always, I know that once everything is resolved, it will back to normal, but for now, I'll be doing what I can and I know you understand because you're all incredible human being 💕 🌻
---
---
A Kind of Reading Plan/November TBR
 🌟 Thunderhead (Arc of a Scythe #2) by Neal Shusterman || Rowan has gone rogue, and has taken it upon himself to put the Scythedom through a trial by fire. Literally. In the year since Winter Conclave, he has gone off-grid, and has been striking out against corrupt scythes—not only in MidMerica, but across the entire continent. He is a dark folk hero now—"Scythe Lucifer"—a vigilante taking down corrupt scythes in flames.
Citra, now a junior scythe under Scythe Curie, sees the corruption and wants to help change it from the inside out, but is thwarted at every turn, and threatened by the "new order" scythes. Realizing she cannot do this alone—or even with the help of Scythe Curie and Faraday, she does the unthinkable, and risks being "deadish" so she can communicate with the Thunderhead—the only being on earth wise enough to solve the dire problems of a perfect world. But will it help solve those problems, or simply watch as perfection goes into decline?
---
🌟 Blanca & Roja by Anna-Marie McLemore || The biggest lie of all is the story you think you already know. The del Cisne girls have never just been sisters; they're also rivals, Blanca as obedient and graceful as Roja is vicious and manipulative. They know that, because of a generations-old spell, their family is bound to a bevy of swans deep in the woods. They know that, one day, the swans will pull them into a dangerous game that will leave one of them a girl, and trap the other in the body of a swan. But when two local boys become drawn into the game, the swans' spell intertwines with the strange and unpredictable magic lacing the woods, and all four of their fates depend on facing truths that could either save or destroy them. Blanca & Roja is the captivating story of sisters, friendship, love, hatred, and the price we pay to protect our hearts.
---
 🌟 King of Scars (Nikolai Duology #1) by Leigh Bardugo || Nikolai Lantsov has always had a gift for the impossible. No one knows what he endured in his country's bloody civil war—and he intends to keep it that way. Now, as enemies gather at his weakened borders, the young king must find a way to refill Ravka's coffers, forge new alliances, and stop a rising threat to the once-great Grisha Army.
Yet with every day a dark magic within him grows stronger, threatening to destroy all he has built. With the help of a young monk and a legendary Grisha Squaller, Nikolai will journey to the places in Ravka where the deepest magic survives to vanquish the terrible legacy inside him. He will risk everything to save his country and himself. But some secrets aren't meant to stay buried—and some wounds aren't meant to heal.
---
 🌟 Maybe in Another Life by Taylor Jenkins Reid || From the acclaimed author of Forever, Interrupted and After I Do comes a breathtaking new novel about a young woman whose fate hinges on the choice she makes after bumping into an old flame; in alternating chapters, we see two possible scenarios unfold—with stunningly different results.
At the age of twenty-nine, Hannah Martin still has no idea what she wants to do with her life. She has lived in six different cities and held countless meaningless jobs since graduating college. On the heels of leaving yet another city, Hannah moves back to her hometown of Los Angeles and takes up residence in her best friend Gabby's guestroom. Shortly after getting back to town, Hannah goes out to a bar one night with Gabby and meets up with her high school boyfriend, Ethan.
Just after midnight, Gabby asks Hannah if she's ready to go. A moment later, Ethan offers to give her a ride later if she wants to stay. Hannah hesitates. What happens if she leaves with Gabby? What happens if she leaves with Ethan?
In concurrent storylines, Hannah lives out the effects of each decision. Quickly, these parallel universes develop into radically different stories with large-scale consequences for Hannah, as well as the people around her. As the two alternate realities run their course, Maybe in Another Life raises questions about fate and true love: Is anything meant to be? How much in our life is determined by chance? And perhaps, most compellingly: Is there such a thing as a soul mate?
Hannah believes there is. And, in both worlds, she believes she's found him.
---
---
So, this is my little stack for the month, some of the books are part of my top 5 books that I want to read before the end of the year, while another is a sequel that I'm dying to read & finally, maybe I'm participating in the Contemporary-a-Thon weekend that will be happening from November 22 to November 24, I chose "Maybe In Another Life" to read during that weekend, I think it's perfect because I LOVE Taylor Jenkins Reid, so I'm really excited to read another of her works. 📚 
---
---
Tell me in the comments what will you be reading in the next few weeks and what it's your favorite book you've read so far this month? I would love to know & it makes me HAPPY to be back, you know that this is my home and it's part of my heart so I feel with the best energies for this new stage, the 3 years of the blog will be happening really soon and that only boosts my desire to being here to share with you fun content about what we love… books.❤️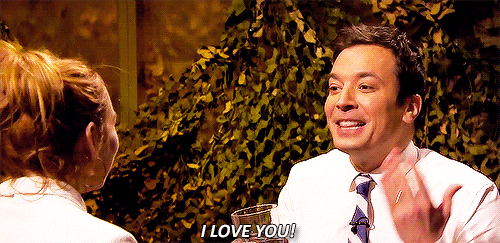 🌿 
Have the most beautiful day & enjoy your current reading.




Thank you SO SO much for each comment, I'm starting to answer all of them right now, all your love means the world to me

 🌿
find me at