💫 Hi, my loves!!! This is going to be a different post, somewhat decontracted and full of gifs, so if you want to stay to chat with me I would love that and makes me really happy.
I decided to write this post because as I've already told you several times, I'm going on vacation so I'll be traveling for 2 weeks. In general, I love to take a little break every year and it almost always coincides that it's at this time just for October or November so well, I'll leave only for 15 days and then I'll come back renewed to continue doing what I love. 😍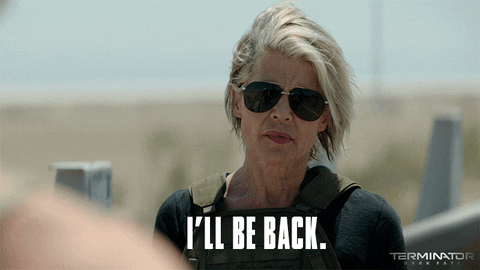 It's SO important for me to write this post, because it may sound silly but I feel like I'm part of something so special being part of the bookish community, and I really feel from the bottom of my heart that you're part of my life and all your support and love, I really feel it, I keep it and I'm grateful about it every day of my life. This is why since I knew I was going on vacation I knew that I had to write something to say goodbye, for a moment, to you. God, I'm so dramatic, don't I? lol, I go for two weeks and it seems that I'll never return, but I will, I promise 😅  
Surely, I'll be missing you so much, every day I try to take some time to check your posts and I also have a calendar where I create my posts and my ideas, I mean, this blogging is VERY VERY important for me, not only it helped me a lot to grow as a person, but to share the love for reading as well, and is incredible & it's invaluable. I'm excited every day to post something new to have the possibility of chatting with you about books and about our lives in general, and I always hope to leave you something and that you feel relaxed and happy and just enjoy reading whatever you write in each post, and I hope don't sound presumptuous, much less, I just want to express my goal with the blog, you know?. It started as just a tool to express my ideas and emotions about my readings, and today almost 3 years later, it's a HUGE and CENTRAL part of my life, to which I dedicate a lot of love and energy, and in turn that love returns to me, and it's wonderful, I really LOVE this and I feel that life gives me the possibility to grow and continue transmitting, because numbers don't matter you guys, but to transmit something to people around the world, and that you feel that you're part of my family and that we can talk about whatever regardless of our thoughts, because what I always want in this space is respect. 👏🏻 💕 
Forever blessed that you're here because just reading my blog, liking it and above all, commenting, that makes my day. That's why I choose to blog every day.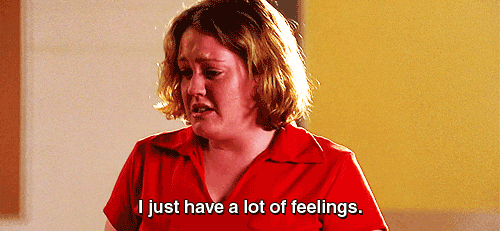 ---
 🌿 Well, that's how my heart works, I know I'm super sentimental but everything I said is real and I hope you feel some of it too. I want you to remember that if you're a book blogger and feel that you're going through a difficult time or don't feel inspired, remember that taking a break is perfect and healthy for you, I think it's a way to refresh your mind to be sure what really makes you feel good. Personally, I think that if you love blogging you shouldn't give so much importance to numbers and statistics, and I say this because I LOVE many bloggers and I feel that they can be very hard on themselves and they don't realize that the work they put in each post, it's freaking wonderful. And it shouldn't matter how many people see you but rather inspire those few who do and enjoy the process. That's success 🌿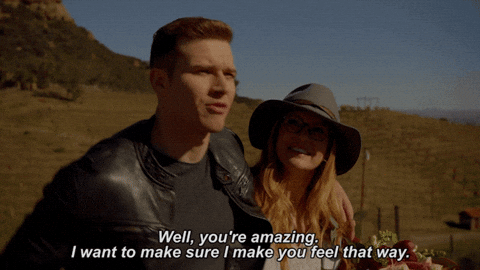 ---
I have commented on some of my posts, how connected I've been with myself and with my being, I've been meditating and loving myself and it's a beautiful journey, is helping me a lot with my anxiety and also and unexpectedly, it's producing and bringing to me many new ideas for the blog. So I can't wait to go back and get them going, especially I really want to start a new discussions series, that would be great if we could talk about reviews, authors, books, genres and bookish things, and it would be very entertaining, I think. I must confess that I've thought of doing something like that at another time of my life, but I've never dared because my English is always in the process of improving and sometimes I feel a little embarrassed to make this type of post where I must write a lot, but you know what? I think I'm ready and I feel that it could be of great learning and growth for me as well as for the blog itself, so I hope you get excited in some way. I also want to start maybe another kind of series, but I still don't have those ideas pretty well constructed, so I'll share it with you later. Let me know in the comments, what do you think about discussions posts? do you enjoy them? do you usually read that kind of posts? that would help me a lot  💞 
I'm very happy and excited about the future of the blog, in November we'll turn 3 years old, can you believe it? OMG, I don't, maybe I'll do something special that day or when I return to celebrate. I LOVE you, forever and ever, each one of you has given me something, so I want to say THANK YOU and I hope you here when I return and for many more years. You know that if you have a small blog or you need any king of help, you can send me an e-mail or talk to me on Twitter, I'll always be more than willing to help in any way I can. 🥰 
OMG, I'll miss you!!! I'm totally planning my October Wrap Up and My Favorite October posts, they'll be on the blog next week, so I hope you check them out and enjoy them and give them LOVE. After that, I'll not be uploading anything and I don't know what I will be reading, so we'll see each other, maybe around November 11 or 12. I LOVE YOU, again, and I hope you have a wonderful week, full of incredible readings!❤️  
P.S: In my free times, I'll be checking maybe some of your pots, because I want to support you and I also love to check out your contents, so it's always a pleasure 💫
---
---
find me at