Title: Wilder Girls
By: Rory Power
Series: NO
Pages: 353
Published: July 9th, 2019
By: Delacorte Press
Genre: YA | Horror | Mystery | LGBT+
Buy it: Book Depository
---
It's been eighteen months since the Raxter School for Girls was put under quarantine. Since the Tox hit and pulled Hetty's life out from under her.
It started slow. First the teachers died one by one. Then it began to infect the students, turning their bodies strange and foreign. Now, cut off from the rest of the world and left to fend for themselves on their island home, the girls don't dare wander outside the school's fence, where the Tox has made the woods wild and dangerous. They wait for the cure they were promised as the Tox seeps into everything.
But when Byatt goes missing, Hetty will do anything to find her, even if it means breaking quarantine and braving the horrors that lie beyond the fence. And when she does, Hetty learns that there's more to their story, to their life at Raxter, than she could have ever thought true.
|| Goodreads ||
---
Diversity/Representation

 || Queer: Lesbian/Bisexual Main Character
"We don't get to choose what hurts us"

Every time I think about this book, I know for sure that it has one of the brilliants and most unique concepts I've ever read, so I'm a bit obsessed about, I think that although it has an ending that has disappointed me, it has many things and positive points to stand out and that's why I'm very excited to talk about it. In short, a book that keeps you on the edge of your seat, wanting to know what will happen, the fate of the characters is uncertain, so that creates an atmosphere of mystery and suspense impossible to put it down. .It's 100% atmospheric and plays with your worst fears, so I think if you haven't read it, October is the month to do it, since it's super creepy
In this captivating plot, we know Hetty and we know all that's happening from her point of view as well as later on, we have Byatt's point of view as well, which will give us a new perspective. It has been over a year since Raxter School for Girls has been placed under quarantine due to a highly contagious disease, "The Tox" began to spread killing both teachers and students one by one, leaving only a small group that has manifested deformations in their bodies after suffering the first attacks of this disease. But "The Tox" hasn't infected only the people of the island but also the animals that habit the surrounding forests making them something dangerous and unknown. One day Byatt disappears and Hetty risks everything to find her best friend, even going outside through the wild forests, once there she'll discover that there's much about what's happening that she doesn't know and will turn things upside down.
I love the main concept, I think it's brilliant and I won't get tired of saying it. There's something very crude in the plot itself, but especially this fact that the girls are infected by a disease that's really destroying their bodies and transforming them in inexplicable ways, all that is so captivating, twisted and unique. I'd never read anything like that, here we find intense and very serious physical deformations, from Hetty who lost her eye to Byatt who now has two backbones, but there's also a girl with a flaky silver hand and also another one that has two hearts, and so I could go on and on with the list. In the beginning, I didn't understand very well how the author would manage to handle such a thing and keep it interesting or credible in some way, but she did it and I'm 100% impressed with it, it has a lot of potentials to be an impactful movie. In addition to this, the book also shows us how the Tox has affected nature itself and every living being, including animals that are now extremely violent and dangerous. I'm really amazed by this whole idea so raw and shocking, I think it's perfect for Halloween since it feels very very creepy. It has scenes that I think are very hard to read, especially when the girls have attacks, the whole scene is very impressive, graphic and gore, so if you're impressionable maybe this is of high impact for you. Personally, I think that it's described perfectly as I think you can almost feel the physical pain that the girls are experiencing and it's heartbreaking, of course, but at the same time, the author has done a great job.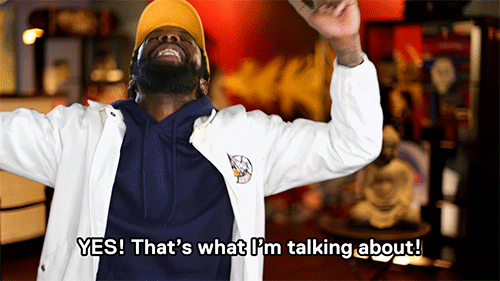 The characters are interesting and it was easy to follow them, even when I don't really connect completely with any, I think it's interesting to follow their stories and their growth during the book is very valuable, especially Hetty's.
Personally, if I had to choose a favorite character from the book, I would say, no doubt that it's Byatt, I think that her POV is extremely captivating and I just wanted to read about that, she has a very good personality to follow because although she's described as a kind being and even I can see how she treats her friends, she's an excellent friend, but she has a dark side within her thoughts and in her past that makes her an even more interesting and engaging character for me. In addition to this, her POV shows many truths about what's really happening on the island and gives us a more scientific perspective that I find very captivating. There are a couple of scenes where we can see her interaction with a boy named Teddy and I don't want spoilers here, so I just say that there's something in those scenes that is very smart, I think it shows another dimension of what the disease can do and how it affects the lives of those who have it and shows a very powerful human side that reflects the dangers in the simplicity of life. I know that everything sounds very poetic, but I lived it with great intensity for some reason and I liked that detail.
Then we have Hetty, of course, and she's a good main character because I think she's quite average, you know? there's nothing that really stands out about her and although it sounds like something bad, for this story, I think it worked very well, and I'm pleased to see her personal growth. She puts a lot of responsibility on her shoulder for things that begin to happen and she takes action and does something about it, which I appreciate. I also believe that .she has a huge strength at the end, that wasn't there at the beginning of the book and everything is due to her great commitment to rescue her friend from wherever she is and all that nobility and friendship, conquered my heart
Then we have Reese, she's the third friend in this group and although I appreciate the queer romance between the girls and it's obviously something I always enjoy in books, it's not a character that I really enjoyed, in fact, I found her quite annoying and difficult to be with, even at quite critical moments shows hoe unstable she can be. I understand her badass posture in life because she's the only one of the girls who has always lived on the island, so not only she lose her family, but also seeing her whole home die must be a terrible thing and I understand that, but I just didn't like her attitudes so I couldn't connect with her.
The romance happening between the girls, it's really ok, I mean, it's not invasive, is put there in their fair measures, so I appreciate that since I feel that I wouldn't have liked it to focus only on romance. So I wanted to tell you that yes, it's there, and it has its scenes, but it's not too much and is more sentimental than physical. I think it's a great success even when I didn't really like the couple.
The writing style was very good, which is why I've already added the author's next book to my TBR because I'll undoubtedly be reading it. I think she's an author with a brilliant mind that still has many stories to tell and I can't wait, I'm dying to be part of each one of them.
It has many twists and revelations, really good ones, some I saw coming others not, but in general, I think it's well thought out and nothing seemed absurd to me, you know? Everything is set there for a purpose and serves to keep the plot moving. There are many deaths throughout the book, many people you know in one minute and the next minute is dead, so it's quite intense and never ceases to shock.
Well, finally we should talk about what I didn't like at all and that's the ending. I think sometimes in certain stories and especially when they're spookies it makes sense that the ending is open. I understand that concept and that idea of ​​the ending, but I don't think it has been well used with this book. We reached the end and we know more or less almost everything that's happening and the truth about the Tox, but I was hoping for a good closing and a better construction of the outcome, because honestly I was with my heart beating hard and I didn't know what was going to happen and in a moment it finishes and it was REALLY disappointing. At one point, I thought that my book might be missing pages, but I did look for other reviews and I feel that it's a fairly common comment about the book, many didn't like the ending and I understand why because I'm one of them. And it's a shame because I think if the ending would have been satisfactory and better thought, it would have been a perfect book, but it leaves you with that bittersweet taste, wishing to know more and with more questions than answers, which is a shame. I think and hope you could enjoy it somehow, maybe if you like uncertain endings.
Finally, I want to say that I'm super pleased and happy to have read this book, I know that the ending was disastrous, but even so, the rest of the book was super enjoyable, I adore how the author manages with her plots, her style is really for me and I can't wait to read more of her works. I highly recommend it if you're looking for a catchy and super creepy story to read at night, it focuses a lot on survival so if that's something you like, you'll enjoy this one for sure. It has a unique and incredible atmosphere, one of the best settings too and some unexpected turns that will really impact you, I hope you decide to give it a chance and I would love to know your thoughts about that ending
Trigger Warnings

 || Death, Graphic Violence & Gore
---

4/5
---
---
Have you read this book? | Would you like to read it? | What do you think about it?
 🌿 Feel free to leave your comment below, I always love to know what you think 🌿 
find me at