🕸 Hi, my beautiful bookish friends!! I hope you're having the best day and a very happy start to the week, I also wish you're enjoying your current reading, and I want to say, that if you aren't doing it, honey put that book down for a while and take something else, life is made to enjoy!❤️ Today I'm very excited because I want to talk about spooky books, you already know that I love this season, I love reading books with creepy atmospheres and spooky/mysterious plots, so this time I want us to talk about those books that I have on my TBR, which obviously I haven't yet read, but I get really excited about because the promises really sound like something I love, besides sounds super addictive and mysterious. All the books I'll mention below are super different from each other but all have in common the fact that, for me, they're perfect to read at this time of year. Since I already made my post of spooky books recommendations, then I thought it would be fun to share with you those books that I still have on my TBR, because I think it's the perfect occasion for you to add some to your own TBR and also tell me what you think of them if you've already read them, because you know that I'd love to know! 🥰 
I have A LOT of books with spooky themes on my TBR, so this time I made a top 10 with those with whom I'm more excited. I hope you share your opinions with me and maybe you'll find some books that you hadn't yet heard about, to read this season 👏🏻. I hope you enjoy it, I really want to share this list with you, so let's start! 🕸 
---
---
 🕸 The Whisper Man by Alex North || In this dark, suspenseful thriller, Alex North weaves a multi-generational tale of a father and son caught in the crosshairs of an investigation to catch a serial killer preying on a small town.
After the sudden death of his wife, Tom Kennedy believes a fresh start will help him and his young son Jake heal. A new beginning, a new house, a new town. Featherbank.
But the town has a dark past. Twenty years ago, a serial killer abducted and murdered five residents. Until Frank Carter was finally caught, he was nicknamed "The Whisper Man," for he would lure his victims out by whispering at their windows at night.
Just as Tom and Jake settle into their new home, a young boy vanishes. His disappearance bears an unnerving resemblance to Frank Carter's crimes, reigniting old rumors that he preyed with an accomplice. Now, detectives Amanda Beck and Pete Willis must find the boy before it is too late, even if that means Pete has to revisit his great foe in prison: The Whisper Man.
And then Jake begins acting strangely. He hears a whispering at his window… 
Thriller/Mystery Horror || Adult Fiction
|| Book Depository ||
---
 🕸 Rules For Vanishing by Kate Alice Marshall || In the faux-documentary style of The Blair Witch Project comes the campfire story of a missing girl, a vengeful ghost, and the girl who is determined to find her sister–at all costs.
Once a year, the path appears in the forest and Lucy Gallows beckons. Who is brave enough to find her–and who won't make it out of the woods?
It's been exactly one year since Sara's sister, Becca, disappeared, and high school life has far from settled back to normal. With her sister gone, Sara doesn't know whether her former friends no longer like her…or are scared of her, and the days of eating alone at lunch have started to blend together. When a mysterious text message invites Sara and her estranged friends to "play the game" and find local ghost legend Lucy Gallows, Sara is sure this is the only way to find Becca–before she's lost forever. And even though she's hardly spoken with them for a year, Sara finds herself deep in the darkness of the forest, her friends–and their cameras–following her down the path. Together, they will have to draw on all of their strengths to survive. The road is rarely forgiving, and no one will be the same on the other side. 
Horror/Mystery || Young Adult
|| Book Depository ||
---
🕸 Into the Drowning Deep (Rolling in the Deep #1) by Mira Grant || Seven years ago, the Atargatis set off on a voyage to the Mariana Trench to film a "mockumentary" bringing to life ancient sea creatures of legend. It was lost at sea with all hands. Some have called it a hoax; others have called it a maritime tragedy.
Now, a new crew has been assembled. But this time they're not out to entertain. Some seek to validate their life's work. Some seek the greatest hunt of all. Some seek the truth. But for the ambitious young scientist Victoria Stewart this is a voyage to uncover the fate of the sister she lost.
Whatever the truth may be, it will only be found below the waves. But the secrets of the deep come with a price. 
Fantasy/Horror || Adult Fiction 
|| Book Depository ||
---
🕸 Teeth in the Mist by Dawn Kurtagich || Before the birth of time, a monk uncovers the Devil's Tongue and dares to speak it. The repercussions will be felt for generations…
Sixteen-year-old photography enthusiast Zoey has been fascinated by the haunted, burnt-out ruins of Medwyn Mill House for as long as she can remember–so she and her best friend, Poulton, run away from home to explore them. But are they really alone in the house? And who will know if something goes wrong?
In 1851, seventeen-year-old Roan arrives at the Mill House as a ward–one of three, all with something to hide from their new guardian. When Roan learns that she is connected to an ancient secret, she must escape the house before she is trapped forever.
1583. Hermione, a new young bride, accompanies her husband to the wilds of North Wales where he plans to build the largest water mill and mansion in the area. But rumors of unholy rituals lead to a tragic occurrence and she will need all her strength to defeat it.
Three women, centuries apart, drawn together by one Unholy Pact. A pact made by a man who, more than a thousand years later, may still be watching… 
Fantasy/Horror || Young Adult
|| Book Depository ||
---
🕸 The Bone Houses by Emily Lloyd-Jones || Seventeen-year-old Aderyn ("Ryn") only cares about two things: her family, and her family's graveyard. And right now, both are in dire straits. Since the death of their parents, Ryn and her siblings have been scraping together a meager existence as gravediggers in the remote village of Colbren, which sits at the foot of a harsh and deadly mountain range that was once home to the fae. The problem with being a gravedigger in Colbren, though, is that the dead don't always stay dead.
The risen corpses are known as "bone houses," and legend says that they're the result of a decades-old curse. When Ellis, an apprentice mapmaker with a mysterious past, arrives in town, the bone houses attack with new ferocity. What is it that draws them near? And more importantly, how can they be stopped for good?
Together, Ellis and Ryn embark on a journey that will take them deep into the heart of the mountains, where they will have to face both the curse and the long-hidden truths about themselves. 
Fantasy/Horror || Young Adult
|| Book Depository ||
---
🕸 Witch Born by Nicholas Bowling || Alyce's mother has just been burnt at the stake for practicing witchcraft. With only a thin set of instructions and a witch's mommet for guidance, Alyce must face the world that she's been sealed off from — a world of fear and superstition. With a witch hunter fast on her trail, she'll need the help of an innkeeper and a boy looking to discover the truth behind his own mother's past.
But as her journey continues, another war rages: a hidden war of the supernatural, of the living and the dead. Good and evil are blurred, and nobody's motives can be trusted. And Alyce finds herself thrown unwillingly into the conflict. Struggling to understand her own powers, she is quickly drawn into a web of secret, lies, and dark magic that could change the fate of the world she is just coming to know.
This dark, twisty, and thrillingly original debut will leave readers entranced in its suspenseful plot and rich prose. 
Historical/Fantasy/Paranormal || Young Adult
|| Book Depository ||
---
🕸 The Dark Beneath the Ice by Amelinda Bérubé || Something is wrong with Marianne.
It's not just that her parents have split up, or that life hasn't been the same since she quit dancing. Or even that her mother has checked herself into the hospital.
She's losing time. Doing things she would never do. And objects around her seem to break whenever she comes close.
Something is after her. But a first attempt at an exorcism calls down the full force of the thing's rage. It demands Marianne give back what she stole. And Marianne must uncover the truth that lies beneath it all before the nightmare can take what it think it's owed, leaving Marianne trapped in the darkness of the other side.
Fantasy/Horror/LGBT+ || Young Adult
|| Book Depository ||
---
🕸 The Twisted Ones by T. Kingfisher || When a young woman clears out her deceased grandmother's home in rural North Carolina, she finds long-hidden secrets about a strange colony of beings in the woods.
When Mouse's dad asks her to clean out her dead grandmother's house, she says yes. After all, how bad could it be?
Answer: pretty bad. Grandma was a hoarder, and her house is stuffed with useless rubbish. That would be horrific enough, but there's more—Mouse stumbles across her step-grandfather's journal, which at first seems to be filled with nonsensical rants…until Mouse encounters some of the terrifying things he described for herself.
Alone in the woods with her dog, Mouse finds herself face to face with a series of impossible terrors—because sometimes the things that go bump in the night are real, and they're looking for you. And if she doesn't face them head on, she might not survive to tell the tale.
Fantasy/Horror || Adult Fiction
|| Book Depository ||
---
🕸 The Chalk Man by C.J. Tudor || In 1986, Eddie and his friends are just kids on the verge of adolescence. They spend their days biking around their sleepy English village and looking for any taste of excitement they can get. The chalk men are their secret code: little chalk stick figures they leave for one another as messages only they can understand. But then a mysterious chalk man leads them right to a dismembered body, and nothing is ever the same.
In 2016, Eddie is fully grown, and thinks he's put his past behind him. But then he gets a letter in the mail, containing a single chalk stick figure. When it turns out that his friends got the same message, they think it could be a prank . . . until one of them turns up dead.
That's when Eddie realizes that saving himself means finally figuring out what really happened all those years ago.
Mystery/Thriller/Horror || Adult Fiction
|| Book Depository ||
---
🕸 The Wood by Chelsea Bobulski || Beware the wood.
Winter didn't ask to be the guardian of the wood, but when her dad inexplicably vanishes, she's the one who must protect travelers who accidentally slip through its portals.
The wood is poisoned, changing into something more sinister. Once brightly colored leaves are now bubbling inky black. Vicious creatures that live in the shadows are becoming bolder, torturing lost travelers. Winter must then put her trust in Henry—a young man from eighteenth-century England who knows more than he should about the wood—in order to find the truth and, maybe, those they've lost.
Sci-Fi/Fantasy || Young Adult
|| Book Depository ||
---
---
Besides the Goodreads link, that I always add in case you want to add the book to your TBR, this time I've also added a link to Book Depository, in case you want to order the book there. In that case, I want you to know that as an affiliate, I'll receive a small percentage of your purchase and it would be REALLY helpful to me, to buy more books, and keep sharing with you  🥰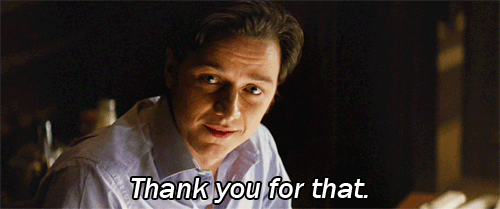 ---
---
Original Background Image HERE
Guys, I hope you enjoyed it a lot and found new books for your endless TBR, you can blame me for it  😅 

 

I love you & I wish you all the best in this world 

❤️
find me at