🌙 Hi guys!! I hope you're having a beautiful and wonderful day, full of incredible readings. 💕 As I told you, I'm trying to catch up with my tags and awards, so that's what I'm doing today. I've been nominated 5 months ago, kind of, for the incredible Cait || GoodeyReads ||🌹 I'm super grateful for the nomination and I'm very sorry that it took me so long to do it, but better late than never, right? 😅. I highly recommend that you check Cait's blog, she and her content are great, so you can't miss it!. As always, I hope that we can chat a little about each question, I would like you to know your own answer in the comments and tell me what you think about my answers and about how my mind works, I think it's always interesting and fun to talk about bookish and not-bookish things with you. 🥰 
Before I started, I wanted to share with you my little frustration of the week, I know you'll probably tell me that it's not a big deal, but I wanted to read at least my 2 ARCs this week to bring you my reviews, since both were released the same day, but things are a little crazy in my life right now and I couldn't do it. ☁️ We have discovered that my mother will have to go through surgery, thanks to God and the universe it's nothing serious, but as it will be the first time she went through this type of intervention I've been there for her and taking care of everything so that she can be calm and not worry about anything else, that's why I've neglected my readings a little, I guess my mind has been elsewhere. I don't tell you this to victimize myself, I just really wanted to bring you the content in time and I couldn't, so I wanted to let you know why, and I also want you to know that it will be arriving very soon. ☁️  I'm currently reading The Grace Year by Kim Liggett and spoilers alert… I'M LOVING IT. So stay tuned for my review very soon. I LOVE YOU and I always appreciate your support, I swear I feel you very close despite the distances ❤️ 
Well, I don't want to make this any longer than it is, so without further ado, let's start and I hope you really enjoy the post and I wish you have the most beautiful weekend. 🌙
---
---
What is the Sunshine Blogger Award?
The Sunshine Blogger Award is given to those who are creative, positive, and inspiring, while spreading sunshine to the blogging community.
How Does It Work?
Thank the blogger(s) who nominated you in a blog post and link back to their blog.

Answer the 11 questions sent by the person who nominated you.

Nominate 11 new blogs to receive the award and write them 11 new questions.

List the rules and display the Sunshine Blogger Award logo in your post and/or on your blog.
---
---
 🌙 || What was the last book you raved about? || 🌙 
Right now I'm raving about The Grace Year with all the members of my family, but I still can't tell you much because I have a little left to finish it, but I'm loving it, is all I wanted right now. But I could also say that the last book that I've raved about has been Heartstopper by Alice Osceman, LOVED that graphic novel beyond words, is too adorable, I highly recommend you checked out if you haven't yet.
---
 🌙 || What is your least favorite trope? || 🌙 
I'm not that kind of person who is very bothered by tropes, I must confess that many who usually annoys most, aren't really an impediment to my enjoyment, so I think I have just one that really bothers me and that's "insta-love", maybe because I've already grown a little or something, but although I enjoy romances a lot and I love a little bit of cheesy stuff in my books, I can't stand the "insta-love" factor, that prevents me from connecting with the characters as a couple, I LOVE slow-burn romances, I'm all for them.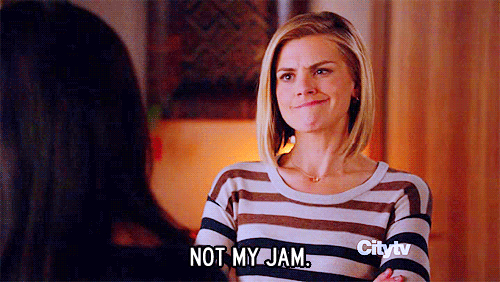 ---
 🌙 || What do you like to do for fun (besides reading)? || 🌙 
Right now I'm quite involved with my spiritual side, I've been meditating and trying to have healthier habits, so I guess that's something fun for me lol. Besides that, I LOVE to dance, I always say it and I've been walking and running a lot, other things that really make me happy. Then I could say that being with my friends and family makes me really happy as well, so I guess that counts too ❤️ 
---
 🌙 || What kind of books are you drawn to during summer? || 🌙 
This year, in general, I haven't been paying much attention to the seasons and I've been reading a bit of everything, but in general, if I would have to choose something I would say that contemporary and romance books are perfect for summer ☀️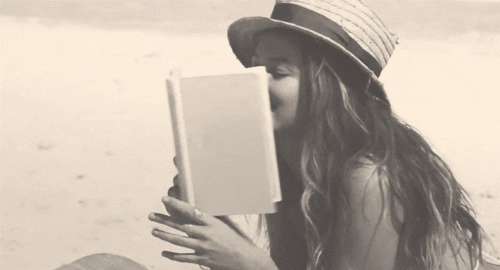 ---
 🌙 || Who is a bookish couple that you just don't like? || 🌙 
Intuitively I would go to my simple option and say that Mal and Alina, but to not always repeat the same answer, this time I'll go for Elian and Lira from To Kill A Kingdom, I don't think there's a real connection between them and I didn't feel the chemistry that the book tries to sell at all, so I don't know, it's not my kind of love story, it's very forced
---
 🌙 || What is your favorite food? || 🌙 
Anything with potatoes or made of potatoes, I'll love it, I love pasta too & risotto. Although I LOVE pizza, because who doesn't, right? Honestly speaking about food, I'm not delicate at all, I LOVE everything from vegetables to meats, so it's very difficult to choose 😅 
---
 🌙 || What is one of your blogging goals for 2019? || 🌙 
This year I've been trying to read more outside of my comfort zone and also to get more involved in the community, leaving my shyness aside and I think I've done a good job, I'm quite proud of myself  💕 
---
---
My Nominations
The Withering || My Bookish Dream || The Book Raven || Local Bee Hunter's Little Nook || My Book Castlee || Sometimes Leelynn Reads || Twenty-Seven Letters
---
---
My Questions
 💫 What fictional character would you like to spend a whole day with?
 💫 Do you prefer big books or short stories?
 💫 What do you think is the perfect weather to read?
 💫 What do you think about re-readings?
 💫 What are your favorite posts to write?
 💫 What do you think is the best world-building you have read?
 💫 Name 2 book bloggers that inspire you!
---
---
Original Background Image HERE
 🌙 I hope you liked it! Thank you SO much for stopping by, tell me in the comments:

what are you currently reading?

, I would LOVE to know & I hope you have the most beautiful day! 🌙 
find me at