🔥 Hi guys, I hope you're having a beautiful day. 💕 Super excited to share this type of post with you, because these incredible titles never stop coming out! Bad for our wallet, but Good for our heart, right?!. LOVE to say that lol
I think you already know what it's about, but in case you don't, here I'll share with you the new books releases that I'm most excited about of the month, which possibly I'll be adding to my TBR, and I'll end up reading at some point (hopefully), and we can also share our thoughts about it!.
So, I hope you like it, that you can find new books & let's start! 🔥
---
October 8th, 2019
Ninth House (Ninth House Series #1) by Leigh Bardugo
---
The mesmerizing adult debut from #1 New York Times bestselling author Leigh Bardugo
Galaxy "Alex" Stern is the most unlikely member of Yale's freshman class. Raised in the Los Angeles hinterlands by a hippie mom, Alex dropped out of school early and into a world of shady drug dealer boyfriends, dead-end jobs, and much, much worse. By age twenty, in fact, she is the sole survivor of a horrific, unsolved multiple homicide. Some might say she's thrown her life away. But at her hospital bed, Alex is offered a second chance: to attend one of the world's most elite universities on a full ride. What's the catch, and why her?
Still searching for answers to this herself, Alex arrives in New Haven tasked by her mysterious benefactors with monitoring the activities of Yale's secret societies. These eight windowless "tombs" are well-known to be haunts of the future rich and powerful, from high-ranking politicos to Wall Street and Hollywood's biggest players. But their occult activities are revealed to be more sinister and more extraordinary than any paranoid imagination might conceive.
---
The Beautiful (The Beautiful #1) by Renée Ahdieh
---
New York Times bestselling author Renée Ahdieh returns with a sumptuous, sultry and romantic new series set in 19th century New Orleans where vampires hide in plain sight.
In 1872, New Orleans is a city ruled by the dead. But to seventeen-year-old Celine Rousseau, New Orleans provides her a refuge after she's forced to flee her life as a dressmaker in Paris. Taken in by the sisters of the Ursuline convent along with six other girls, Celine quickly becomes enamored with the vibrant city from the music to the food to the soirées and—especially—to the danger. She soon becomes embroiled in the city's glitzy underworld, known as La Cour des Lions, after catching the eye of the group's leader, the enigmatic Sébastien Saint Germain. When the body of one of the girls from the convent is found in the lair of La Cour des Lions, Celine battles her attraction to him and suspicions about Sébastien's guilt along with the shame of her own horrible secret.
When more bodies are discovered, each crime more gruesome than the last, Celine and New Orleans become gripped by the terror of a serial killer on the loose—one Celine is sure has set her in his sights . . . and who may even be the young man who has stolen her heart. As the murders continue to go unsolved, Celine takes matters into her own hands and soon uncovers something even more shocking: an age-old feud from the darkest creatures of the underworld reveals a truth about Celine she always suspected simmered just beneath the surface.
At once a sultry romance and a thrilling murder mystery, master storyteller Renée Ahdieh embarks on her most potent fantasy series yet: The Beautiful.
---
Into the Crooked Place (Into the Crooked Place #1) by Alexandra Christo
---
Into the Crooked Place begins a gritty two-book YA fantasy series from Alexandra Christo, the author of To Kill a Kingdom.
The streets of Creije are for the deadly and the dreamers, and four crooks in particular know just how much magic they need up their sleeve to survive.
Tavia, a busker ready to pack up her dark-magic wares and turn her back on Creije for good. She'll do anything to put her crimes behind her.
Wesley, the closest thing Creije has to a gangster. After growing up on streets hungry enough to swallow the weak whole, he won't stop until he has brought the entire realm to kneel before him.
Karam, a warrior who spends her days watching over the city's worst criminals and her nights in the fighting rings, making a deadly name for herself.
And Saxony, a resistance fighter hiding from the very people who destroyed her family, and willing to do whatever it takes to get her revenge.
Everything in their lives is going to plan, until Tavia makes a crucial mistake: she delivers a vial of dark magic—a weapon she didn't know she had—to someone she cares about, sparking the greatest conflict in decades. Now these four magical outsiders must come together to save their home and the world, before it's too late. But with enemies at all sides, they can trust nobody. Least of all each other.
---
The Grace Year by Kim Liggett
---
A speculative thriller in the vein of The Handmaid's Tale and The Power. Optioned by Universal and Elizabeth Banks to be a major motion picture!
"A visceral, darkly haunting fever dream of a novel and an absolute page-turner. Liggett's deeply suspenseful book brilliantly explores the high cost of a misogynistic world that denies women power and does it with a heart-in-your-throat, action-driven story that's equal parts horror-laden fairy tale, survival story, romance, and resistance manifesto. I couldn't stop reading." – Libba Bray, New York Times bestselling author
Survive the year.
No one speaks of the grace year. It's forbidden.
In Garner County, girls are told they have the power to lure grown men from their beds, to drive women mad with jealousy. They believe their very skin emits a powerful aphrodisiac, the potent essence of youth, of a girl on the edge of womanhood. That's why they're banished for their sixteenth year, to release their magic into the wild so they can return purified and ready for marriage. But not all of them will make it home alive.
Sixteen-year-old Tierney James dreams of a better life—a society that doesn't pit friend against friend or woman against woman, but as her own grace year draws near, she quickly realizes that it's not just the brutal elements they must fear. It's not even the poachers in the woods, men who are waiting for a chance to grab one of the girls in order to make a fortune on the black market. Their greatest threat may very well be each other.
With sharp prose and gritty realism, The Grace Year examines the complex and sometimes twisted relationships between girls, the women they eventually become, and the difficult decisions they make in-between.
---
I just received an ARC of this beauty, so super excited to read it in October and tell you what I think about it 😊 
---
Orpheus Girl by Brynne Rebele-Henry 
---
In her debut novel, award-winning poet Brynne Rebele-Henry re-imagines the Orpheus myth as a love story between two teenage girls who are sent to conversion therapy after being caught together in an intimate moment.
Abandoned by a single mother she never knew, 16-year-old Raya—obsessed with ancient myths—lives with her grandmother in a small conservative Texas town. For years Raya has been forced to hide her feelings for her best friend and true love, Sarah. When the two are outed, they are sent to Friendly Saviors: a re-education camp meant to "fix" them and make them heterosexual. Upon arrival, Raya vows to assume the mythic role of Orpheus to escape Friendly Saviors, and to return to the world of the living with her love—only becoming more determined after she, Sarah, and Friendly Saviors' other teen residents are subjected to abusive "treatments" by the staff.
In a haunting voice reminiscent of Sylvia Plath, with the contemporary lyricism of David Levithan, Brynne Rebele-Henry weaves a powerful inversion of the Orpheus myth informed by the real-world truths of conversion therapy. Orpheus Girl is a mythic story of dysfunctional families, trauma, first love, heartbreak, and ultimately, the fierce adolescent resilience that has the power to triumph over darkness and ignorance.
CW: There are scenes in this book that depict self-harm, homophobia, transphobia, and violence against LGBTQ characters.
---
---
October 15th, 2019
The Never Tilting World (The Never Tilting World #1) by Rin Chupeco
---
Frozen meets Mad Max in this epic teen fantasy duology bursting with star-crossed romance, immortal heroines, and elemental magic, perfect for fans of Furyborn.
Generations of twin goddesses have long ruled Aeon. But seventeen years ago, one sister's betrayal defied an ancient prophecy and split their world in two. The planet ceased to spin, and a Great Abyss now divides two realms: one cloaked in perpetual night, the other scorched by an unrelenting sun.
While one sister rules Aranth—a frozen city surrounded by a storm-wracked sea —her twin inhabits the sand-locked Golden City. Each goddess has raised a daughter, and each keeps her own secrets about her sister's betrayal.
But when shadowy forces begin to call their daughters, Odessa and Haidee, back to the site of the Breaking, the two young goddesses —along with a powerful healer from Aranth, and a mouthy desert scavenger —set out on separate journeys across treacherous wastelands, desperate to heal their broken world. No matter the sacrifice it demands.
---
---
October 20th, 2019
Lifestyles of Gods and Monsters by Emily Roberson
---
Sixteen-year-old Ariadne's whole life is curated and shared with the world. Her royal family's entertainment empire is beloved by the tabloids, all over social media, and the hottest thing on television. The biggest moneymaker? The Labyrinth Contest, a TV extravaganza in which Ariadne leads fourteen teens into a maze to kill a monster. To win means endless glory; to lose means death. In ten seasons, no one has ever won.
When the gorgeous, mysterious Theseus arrives at the competition and asks Ariadne to help him to victory, she doesn't expect to fall for him. He might be acting interested in her just to boost ratings. Their chemistry is undeniable, though, and she can help him survive. If he wins, the contest would end for good. But if she helps him, she doesn't just endanger her family's empire―the monster would have to die. And for Ariadne, his life might be the only one worth saving.
Ariadne's every move is watched by the public and predestined by the gods, so how can she find a way to forge her own destiny and save the people she loves?
---
---
October 29th, 2019
Full Disclosure by Camryn Garrett
---
In a community that isn't always understanding, an HIV-positive teen must navigate fear, disclosure, and radical self-acceptance when she falls in love–and lust–for the first time. Powerful and uplifting, Full Disclosure will speak to fans of Angie Thomas and Nicola Yoon.
Simone Garcia-Hampton is starting over at a new school, and this time things will be different. She's making real friends, making a name for herself as student director of Rent, and making a play for Miles, the guy who makes her melt every time he walks into a room. The last thing she wants is for word to get out that she's HIV-positive, because last time . . . well, last time things got ugly.
Keeping her viral load under control is easy, but keeping her diagnosis under wraps is not so simple. As Simone and Miles start going out for real–shy kisses escalating into much more–she feels an uneasiness that goes beyond butterflies. She knows she has to tell him that she's positive, especially if sex is a possibility, but she's terrified of how he'll react! And then she finds an anonymous note in her locker: I know you have HIV. You have until Thanksgiving to stop hanging out with Miles. Or everyone else will know too.
Simone's first instinct is to protect her secret at all costs, but as she gains a deeper understanding of the prejudice and fear in her community, she begins to wonder if the only way to rise above is to face the haters head-on…
---
---
Besides the Goodreads link, that I always add in case you want to add the book to your TBR, this time I've also added a link to Book Depository,in case you want to pre-order the book there. In that case, I want you to know that as an affiliate, I'll receive a small percentage of your purchase and it would be REALLY helpful to me, to buy more books, and keep sharing with you
P.S: THANK YOU from the bottom of my heart to those who have already used my link for purchase, you don't know how much it helps me and what it means to me 😭 💞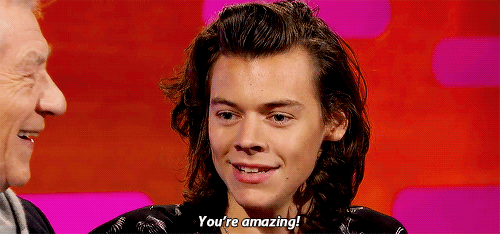 ---
---
Original background image HERE
Are you excited for any of these books? || What is your most anticipated release of the month?!

🌸
find me at