🌟 Hi, my beautiful bookish people, I hope you're having an incredible start to the week, full of light and good energy, I send you from here all my love! 💕  Today I bring you as you can see by the title my TBR for this fifth round of the Contemporary-A-Thon, I'd already told you that I would be participating so it's not a surprise, but I hadn't yet show you what I'll be reading, so this post is exclusively for this and so, of course, for you to tell me if you'll be participating and what you'll be reading! I would love to know. 😊 
Contemporary-A-Thon is a read-a-thon that I've already participated in a couple of times and I really LOVE it, you know that I love fantasy so sometimes I forget about my contemporary books a bit and this is the perfect opportunity for me to concentrate on them and try to read some. I know that I'm not a fast reader so because of this, I'll not be making an impossibly long TBR, on the contrary, I've put together a list where I could comfortably pass all the challenges finishing only 1 book, obviously that wouldn't be fun, so I'm adding 2 books more, so I have a TBR of 3 books, so I'm quite pleased with my small stack and I'm very excited to talk to you about them.
it's going to be running from Monday 9/23 to Sunday 9/29, so if you want to know more about it and you want to participate, then I'll leave Chelsea's video here below, where you can clarify all your doubts and you can also see the promps. 👏🏻 
I know that the read-a-thon starts today, but I don't know if I can start it lol, maybe I'll start tomorrow because today is my 7 year anniversary with my boyfriend and obviously we ll be celebrating that and I'm probably not even be at home today, but I'll try and do my best, the important thing is having fun, right?. Now, without further ado, let's start!🌟
|| Co-Hosting ||

Julie – Pages and Pens
Natasha – myreadingisodd
Melanie – Mel To The Any
---
 🌟 THE CHALLENGES 🌟 
1. Read a 2019 release
2. Read a contemporary with yellow on the cover
3. Read a diverse contemporary (aim to read something outside of your own experience)
4. Read a contemporary with an illustrated cover
5. Read a dark/hard-hitting contemporary
6. Read a contemporary with plants on the cover
7. Read a contemporary that is beloved by a member of the book community (and shout out the creator!)
---
---
 💛 

With the Fire on High by Elizabeth Acevedo

 💛 
---
With her daughter to care for and her abuela to help support, high school senior Emoni Santiago has to make the tough decisions, and do what must be done. The one place she can let her responsibilities go is in the kitchen, where she adds a little something magical to everything she cooks, turning her food into straight-up goodness. Still, she knows she doesn't have enough time for her school's new culinary arts class, doesn't have the money for the class's trip to Spain — and shouldn't still be dreaming of someday working in a real kitchen. But even with all the rules she has for her life — and all the rules everyone expects her to play by — once Emoni starts cooking, her only real choice is to let her talent break free.
|| Goodreads ||
---
🌟 Read a 2019 release 🌟 Read a contemporary with plants on the cover 🌟 Read a contemporary with yellow on the cover
In fact, I can read this one to complete all the challenges but I'll be using it for the ones I mentioned above. I'm super excited to finally go for it, I've heard the best things, so I hope to enjoy it. Plus, the cover is so beautiful & half-Latina MC!! … I CAN'T WAIT!! If you've read it, please tell me what you think in the comments.
---
---
 💛 Heartstopper: Volume One (Heartstopper #1) by Alice Oseman 💛 
---
Charlie, a highly-strung, openly gay over-thinker, and Nick, a cheerful, soft-hearted rugby player, meet at a British all-boys grammar school. Friendship blooms quickly, but could there be something more…?
Charlie Spring is in Year 10 at Truham Grammar School for Boys. The past year hasn't been too great, but at least he's not being bullied anymore, and he's sort of got a boyfriend, even if he's kind of mean and only wants to meet up in secret.
Nick Nelson is in Year 11 and on the school rugby team. He's heard a little about Charlie – the kid who was outed last year and bullied for a few months – but he's never had the opportunity to talk to him. That is, until the start of January, in which Nick and Charlie are placed in the same form group and made to sit together.
They quickly become friends, and soon Charlie is falling hard for Nick, even though he doesn't think he has a chance. But love works in surprising ways, and sometimes good things are waiting just around the corner…
|| Goodreads ||
---
🌟 Read a diverse contemporary (aim to read something outside of your own experience) 🌟 Read a contemporary with an illustrated cover
Some of you have recommended this graphic novel to me a lot, it's usually not something I would read for the format itself, but I LOVE Alice Osman and I love that the book besides being written by her is also illustrated by her, I think it's incredible and I'm dying to give it a chance. Sounds like an adorable love story
---
---
 💛 
The Grownup by Gillian Flynn 
💛 
---
A canny young woman is struggling to survive by perpetrating various levels of mostly harmless fraud. On a rainy April morning, she is reading auras at Spiritual Palms when Susan Burke walks in. A keen observer of human behavior, our unnamed narrator immediately diagnoses beautiful, rich Susan as an unhappy woman eager to give her lovely life a drama injection. However, when the "psychic" visits the eerie Victorian home that has been the source of Susan's terror and grief, she realizes she may not have to pretend to believe in ghosts anymore. Miles, Susan's teenage stepson, doesn't help matters with his disturbing manner and grisly imagination. The three are soon locked in a chilling battle to discover where the evil truly lurks and what, if anything, can be done to escape it.
"The Grownup," originally appeared as "What Do You Do?" in George R. R. Martin's Rogues anthology. 
|| Goodreads ||
---
🌟 Read a dark/hard-hitting contemporary  🌟 Read a contemporary that is beloved by a member of the book community (and shout out the creator!)
This is a very short book of only 64 pages that I've had for a while now, you know that I love mystery/thrillers genre, but I feel that I've been neglecting it lately so, I wanted to put some of that in my read-a -thon TBR. Since it's short, it's perfect for this moment as well, it is also one of Lala's favorite books (BooksandLala). I trust a lot on her opinion regarding this genre, so I'm very excited to give it a chance
---
---
I'm super excited for my little stack, I think I'm being quite realistic this time. I've been failing in all the read-a-thons in which I participate, so I try to calm down a bit and set a realistic goal. I hope to have fun, I also have a little of everything here, it's a very diverse pile, I love that and I can't wait. If you're participating I wish you good luck, and I hope you can read everything on your TBR! 💕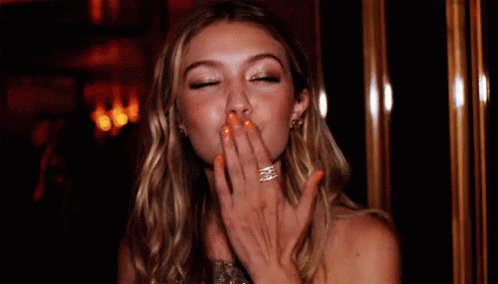 ---
Original background image HERE
Have you read any of these books? | What you think?
 🌿 Let me know everything in the comments, you know that I'm always interested in knowing your thoughts 🌿 
find me at