🌻 Hi guys! I hope you're having a beautiful day! 💞 Today I bring you my TBR for the month of September, where I'll tell you everything I'll be reading during the month. This month will be a little different, though, Spring begins this month here where I live 🌺 , and I'm so excited by the spring weather a little warmer and rainier, I love that, so this weather makes me feel quite like reading, but I'm not sure of what, that's why I bring you a kind of different TBR because although I know that I'll be reading a couple of ARCs, and I will also be participating in a read-a-thon, I don't know very well what I feel like reading. 🤔 
I always tend to show you my TBR with which I feel very comfortable and I always try to read the books that I include there, I'm a control freak so I like that 😂, but this month I feel a little adventurous, I feel that I'm not 100% sure of anything, as I mentioned, so I'll show you a stack of my possible readings and then I'll pick up from that stack whatever I feel like reading at that time. It will be a month of reading mood or something, right? will be a lot of fun! You can also help me decide what to read, telling me your opinions about these books, you know that I love knowing what you think, talking to you is my a pleasure. 💕
---
I'll be participating in another read-a-thon this month and I'll be trying not to fail miserably, again lol, which will be fun to see for you, I'm sure. I'm participating in the Contemporary-a-Thon, I never want to miss this one because I really love it, it's one of my faves read-a-thons, so I can't wait to show you what I'm going to be reading during that week, it's going to be running from Monday 9/23 to Sunday 9/29, so my TBR will be up closer to that date.📚 If you want to know more about it and you want to participate, then I'll leave Chelsea's video here below, where you can clarify all your doubts and you can also see the promps. I hope you decide to participate, really, it will be a lot of fun and whenever I participate I find a new favorite, so I'm excited to try again in this Round 5. 😍
---
Before jumping directly to my TBR, I want to tell you that I know that I've been missing and I haven't been commenting on as many blogs as I usually do, but this month I'll return. You know that I love to support you, being there for you is a priority for me and I want to make it happen more this month 💞. Now, without further ado, let's get started! 🌻 
---
---
 🗡 || ARCs of The Month || 🌙 
 🌻 The Grey Sisters by Jo Treggiari || Two years after a deadly plane crash, best friends D and Spider head into the mountains to face their grief. A gripping psychological thriller for fans of The Cheerleaders and Sadie.
D and Spider have always been close friends, and they are further united in their shared heartbreak: they both lost siblings in a horrific plane crash two years earlier. A chance sighting of a beloved cuddly toy in a photograph of the only survivor spurs D to finally seek closure. She and Spider and their friend, Min, set off on a road trip to the mountainside site of that terrible crash.
Ariel has lived on the mountain all her life. She and her extended family are looked down upon by neighboring townsfolk and she has learned to live by her wits, trusting few people outside of her isolated, survivalist community. A terrifying attack sends her down the mountain for help; on her way, she comes upon the three girls — a chance encounter that will have far-reaching consequences for them all.
Release Date || September 24th, 2019 by Penguin Teen ||
---
 🌻 Relic by Bronwyn Eley || In the city of Edriast, there is no deadlier duty than to serve as the Shadow.
As the personal servant of the powerful Lord Rennard, the Shadow's life is all but forfeit. Rennard possesses one of five rare and dangerous Relics – a jewel that protects his bloodline, but slowly poisons everyone else in its proximity. When the current Shadow succumbs to its magic, nineteen-year-old blacksmith Kaylan is summoned to take his place.
It's an appointment that will kill her.
As the time Kaylan has left ebbs away, hope begins to fade… That is, until she discovers a plot to destroy all five bloodlines in possession of the Relics.
A rebel force plans to put an end to Rennard's rule and Kaylan suddenly finds herself embroiled in a cause that might just be worth fighting for. But no cause is without its costs…
As her life hangs in the balance and rebellion bears down on Edriast, Kaylan must decide where her loyalties lie – and how she'll leave her mark on the world.
Relic is the absorbing first novel in The Relic Trilogy, a thrillingly dark YA fantasy series.
Release Date || September 12th 2019 by Talem Press||
---
---
 🌟 || "Possible Readings" Stack || 🌟 
🌻 The Caged Queen (Iskari #2) by Kristen Ciccarelli || Kristen Ciccarelli's distinct brand of lyrical, haunting fantasy continues in the companion to her bestselling debut, The Last Namsara. Perfect for fans of Kristin Cashore and Renee Ahdieh.
Once there were two sisters born with a bond so strong that it forged them together forever. Roa and Essie called it the hum. It was a magic they cherished—until the day a terrible accident took Essie's life and trapped her soul in this world.
Dax—the heir to Firgaard's throne—was responsible for the accident. Roa swore to hate him forever. But eight years later he returned, begging for her help. He was determined to dethrone his cruel father, under whose oppressive reign Roa's people had suffered.
Roa made him a deal: she'd give him the army he needed if he made her queen. Only as queen could she save her people from Firgaard's rule.
Then a chance arises to right every wrong—an opportunity for Roa to rid herself of this enemy king and rescue her beloved sister. During the Relinquishing, when the spirits of the dead are said to return, Roa discovers she can reclaim her sister for good.
All she has to do is kill the king.
---
🌻 The Devouring Gray (The Devouring Gray #1) by Christine Lynn Herman || Branches and stones, daggers and bones,
They locked the Beast away.
After the death of her sister, seventeen-year-old Violet Saunders finds herself dragged to Four Paths, New York. Violet may be a newcomer, but she soon learns her mother isn't: They belong to one of the revered founding families of the town, where stone bells hang above every doorway and danger lurks in the depths of the woods.
Justin Hawthorne's bloodline has protected Four Paths for generations from the Gray—a lifeless dimension that imprisons a brutal monster. After Justin fails to inherit his family's powers, his mother is determined to keep this humiliation a secret. But Justin can't let go of the future he was promised and the town he swore to protect.
Ever since Harper Carlisle lost her hand to an accident that left her stranded in the Gray for days, she has vowed revenge on the person who abandoned her: Justin Hawthorne. There are ripples of dissent in Four Paths, and Harper seizes an opportunity to take down the Hawthornes and change her destiny-to what extent, even she doesn't yet know.
The Gray is growing stronger every day, and its victims are piling up. When Violet accidentally unleashes the monster, all three must band together with the other Founders to unearth the dark truths behind their families' abilities—before the Gray devours them all.
---
🌻 Circe by Madeline Miller || In the house of Helios, god of the sun and mightiest of the Titans, a daughter is born. But Circe is a strange child—not powerful, like her father, nor viciously alluring like her mother. Turning to the world of mortals for companionship, she discovers that she does possess power—the power of witchcraft, which can transform rivals into monsters and menace the gods themselves.
Threatened, Zeus banishes her to a deserted island, where she hones her occult craft, tames wild beasts and crosses paths with many of the most famous figures in all of mythology, including the Minotaur, Daedalus and his doomed son Icarus, the murderous Medea, and, of course, wily Odysseus.
But there is danger, too, for a woman who stands alone, and Circe unwittingly draws the wrath of both men and gods, ultimately finding herself pitted against one of the most terrifying and vengeful of the Olympians. To protect what she loves most, Circe must summon all her strength and choose, once and for all, whether she belongs with the gods she is born from, or the mortals she has come to love.
---
🌻 Blanca & Roja by Anna-Marie McLemore || The biggest lie of all is the story you think you already know.
The del Cisne girls have never just been sisters; they're also rivals, Blanca as obedient and graceful as Roja is vicious and manipulative. They know that, because of a generations-old spell, their family is bound to a bevy of swans deep in the woods. They know that, one day, the swans will pull them into a dangerous game that will leave one of them a girl, and trap the other in the body of a swan.
But when two local boys become drawn into the game, the swans' spell intertwines with the strange and unpredictable magic lacing the woods, and all four of their fates depend on facing truths that could either save or destroy them. Blanca & Roja is the captivating story of sisters, friendship, love, hatred, and the price we pay to protect our hearts.
---
🌻 The Simple Wild by K.A. Tucker || Calla Fletcher wasn't even two when her mother took her and fled the Alaskan wild, unable to handle the isolation of the extreme, rural lifestyle, leaving behind Calla's father, Wren Fletcher, in the process. Calla never looked back, and at twenty-six, a busy life in Toronto is all she knows. But when Calla learns that Wren's days may be numbered, she knows that it's time to make the long trip back to the remote frontier town where she was born.
She braves the roaming wildlife, the odd daylight hours, the exorbitant prices, and even the occasional—dear God—outhouse, all for the chance to connect with her father: a man who, despite his many faults, she can't help but care for. While she struggles to adjust to this rugged environment, Jonah—the unkempt, obnoxious, and proud Alaskan pilot who helps keep her father's charter plane company operational—can't imagine calling anywhere else home. And he's clearly waiting with one hand on the throttle to fly this city girl back to where she belongs, convinced that she's too pampered to handle the wild.
Jonah is probably right, but Calla is determined to prove him wrong. Soon, she finds herself forming an unexpected bond with the burly pilot. As his undercurrent of disapproval dwindles, it's replaced by friendship—or perhaps something deeper? But Calla is not in Alaska to stay and Jonah will never leave. It would be foolish of her to kindle a romance, to take the same path her parents tried—and failed at—years ago. It's a simple truth that turns out to be not so simple after all.
---
🌻 Thunderhead (Arc of a Scythe #2) by Neal Shusterman || Rowan has gone rogue, and has taken it upon himself to put the Scythedom through a trial by fire. Literally. In the year since Winter Conclave, he has gone off-grid, and has been striking out against corrupt scythes—not only in MidMerica, but across the entire continent. He is a dark folk hero now—"Scythe Lucifer"—a vigilante taking down corrupt scythes in flames.
Citra, now a junior scythe under Scythe Curie, sees the corruption and wants to help change it from the inside out, but is thwarted at every turn, and threatened by the "new order" scythes. Realizing she cannot do this alone—or even with the help of Scythe Curie and Faraday, she does the unthinkable, and risks being "deadish" so she can communicate with the Thunderhead—the only being on earth wise enough to solve the dire problems of a perfect world. But will it help solve those problems, or simply watch as perfection goes into decline?
---
---
Besides the Goodreads link, that I add in case you want to add the book to your TBR,  I'm going to leave my link to Book Depository, in case you want to order any book there. In that case, I want you to know that as an affiliate, I'll receive a small percentage of your purchase and it would be REALLY helpful to me, to buy more books, and keep sharing with you 💞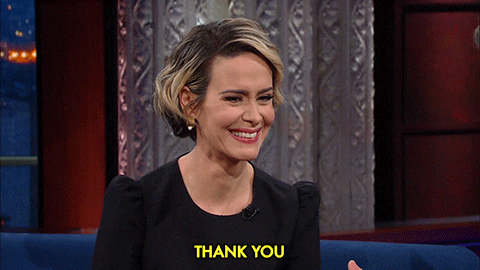 ---
---
Have you read any of these books?

|

What do you think about them? 

|

 What will you be reading this month?
Let me know everything in the comments!🥰
find me at