Title: To Kill a Kingdom
By: Alexandra Christo
Pages: 344
Published: March 6th, 2018
By: Feiwel & Friends
Genre: YA|Fantasy|Romance|Retelling
You can buy it HERE: Book Depository
Princess Lira is siren royalty and the most lethal of them all. With the hearts of seventeen princes in her collection, she is revered across the sea. Until a twist of fate forces her to kill one of her own. To punish her daughter, the Sea Queen transforms Lira into the one thing they loathe most—a human. Robbed of her song, Lira has until the winter solstice to deliver Prince Elian's heart to the Sea Queen or remain a human forever.

The ocean is the only place Prince Elian calls home, even though he is heir to the most powerful kingdom in the world. Hunting sirens is more than an unsavory hobby—it's his calling. When he rescues a drowning woman in the ocean, she's more than what she appears. She promises to help him find the key to destroying all of sirenkind for good—But can he trust her? And just how many deals will Elian have to barter to eliminate mankind's greatest enemy?

|| Goodreads ||
---
---
"Technically, I'm a murderer, but I like to think that's one of my better qualities." 
Book #2 || The Book Junkie Trials Read-A-Thon || #MAGE
I kind of knew that this could happen, that it wouldn't be a book for me, cause I don't tend to read books that taking place on the sea or oceans, stories, where there are aquatic things happening, aren't my favorites, for some reason. Even so, I decided to give To Kill A Kingdom a chance, and I didn't go into it with a closed-mind, in fact, on the contrary, I wanted to love it, and also I decided to read it because I'm participating in a read-a-thon where one of the points was reading something out of my comfort zone, so here we are. I enjoyed some parts, has very solid moments of good scenes. On the other hand, I had some problems with the characters, the world-building and the plot in general.
This is a The Little Mermaid retelling but with a different twist. Lira's a mermaid belonging to royalty and one of the most lethal killers of her kind. One day she does something she shouldn't and her evil mother, the Sea Queen, punishes her by giving her legs and transforming her into a human. Now Lira has until the winter solstice to take Prince Elian's heart to her mother, so she can forgive her and accept her back, but if she doesn't, she could remain as a human forever. Then we have Prince Elian, who's the young heir of one of the most powerful kingdoms, but he's more interested in traveling with his crew hunting sirens. One day Elian finds a young woman completely alone in the ocean and after rescuing her, she promises that she has the key to destroy all the sirens once and for all, but could he really trust her? 
In fact, I really think it sounds a lot better than it is, this is one of those blurbs that are really well created. >I'm not a fan of this type of plot, where there are boats and pirates and all those things, navigate and travel, so I understand that this has been a great impediment when it comes to enjoying the book.
I loved the first pages of the book because I thought it would be a dark and raw story, I also like it a lot when the characters aren't 100% good, I like them to be complicated and evil, so I think it has a very strong beginning, but then, was pure disappointment and I think that although the author has a very solid idea and almost never leaves the central theme, it doesn't make much sense, nor the construction of it, nor the behavior and decisions of the characters.
It doesn't feel natural to me, it's more like if things should happen forcibly to keep the story moving forward, it doesn't flow at all. I felt quite bored for most of the middle of the book, and I felt several times that I didn't want to continue, and I don't have problems with DNFing books, but this time I wanted to complete it because something told me that it could improve. And I recognize there are solid scenes and even very solid chapters, but they're so short that it's really hard to appreciate them. 
Then, coming to the end, we have scenes with tension and anticipation which is great, but the outcome of things didn't captivate me at all, in fact, I didn't like it.
I understand it's a stand-alone, and we're talking about a book with just 344 pages, so needs to summarize and synthesize many things, I understand that but everything seems SO hasty and forced, it's a shame because I really appreciate the author's writing style.
I never talk about this, but I want to do it today. Fight Scenes, in general, aren't my favorites in any book, I don't skip them but I'm not really interested in them, so I understand that it's something general that happens to me.
But I think this book has the strangest fight scenes I've read, I couldn't visualize anything that happened in my mind, was SO confuse and didn't understand anything of it, especially the big scene of the final battle, was very boring and also it was very difficult to say what was really happening. 
Of course, it has good points, as indicated above, one of them is the landscape's descriptions, there's something atmospheric and beautiful in them, I can't deny it. Even so, I expected a better world-building. In this book, we have A LOT of kingdoms, but we don't know almost any of them, there's no depth about them at all. I would also like to explore Keto a bit more, which is the sirens-realm.
Oh, the moment of truth is coming lol. I'll speak only a little about the characters since I don't really have much to say, nor even hard good feelings to express. The only character that I really liked and which I would give another opportunity in another book would be The Sea Queen, is a perfect villain and I love how it has been described, as well as her cruel personality, is a well thought out character.
First, we have Lira, our evil mermaid, I loved her at first, but then I feel that she falls towards the end and ended up being a main character that I've read thousands of times. I understand that she grew up and learned things about how life should be and changed her perspective on humans, but I don't know, it felt forced and weak.
Then we have Elian, who I think is one of the dumbest characters I read about in my life, I don't understand how he could never realize that she was a mermaid, and that made me so angry lol. 
Elian found a beautiful and exotic girl, totally alone and naked in the middle of the sea, she has a very particular pendant that makes him feel strange when he touches it, this girl can speak sirens-language (in fact, she does it in front of him in one occasion), then he thinks, "there's something wrong with this girl, but I can't tell what it is" OMFG, REALLY?????. Besides, he knows that sirens handle magic!! And that's all I need to say about him.
There's a romance going on between them, this is not a spoiler, because it's super obvious, for everyone but Elian lol, poor boy, I'll leave him alone. Honestly, I would love to say that I loved it, but it wasn't like that, I don't think it's inta-love, which is good, but it's quite weird and expected, I think they fall in love really fast, I didn't feel it made sense, I mean, I couldn't feel the chemistry between them, but it's okay, I feel it is something very personal, I'm not attracted to this couple, but you could enjoy this aspect
Although I didn't like Elian, I liked his crew very much, everyone has marked and different personalities, and although we didn't get to know anyone in-depth, I was able to enjoy their dialogues and their attitudes. I also like very much the loyalty they show towards him and how despite knowing that he's a Prince, they treat him as an equal. And I also like Lina's cousin, she's a very sweet girl and there's a nice connection between them, I could feel that.
Even though I don't usually like aquatic-creatures and all that stuffs, I think they were good, they're created in a sinister way and described as powerful and magnificent creatures, it's quite well done. Some of those creatures are really creepy.
There's a part, when there's a great revelation, which is more revelation for the characters than for us, but anyway, it's a very good scene, but then instead of taking advantage of that climax and doing something crazy and daring, the story falls a lot and it becomes flat and tedious again, so it's a shame, but to the moment of the final battle, I was totally disinterested.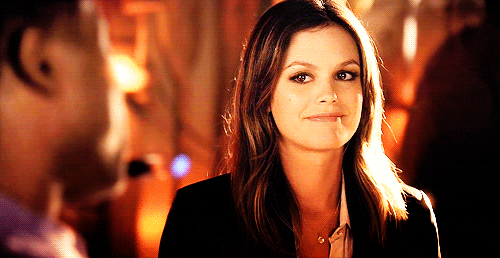 In a way, I knew it would be a difficult book for me, but I still wanted to try it, because it was part of the challenge of reading something outside of my comfort zone, it didn't work and I'm fine with it.
It took me almost 10 days to read it because it was just so hard for me to keep on, but at least, I didn't fall into a reading slump, which is good. I'll urgently need another kind of fantasy, though lol. Although I couldn't recommend something that I don't enjoy enough, I still think that if you like sea, mermaids, pirates and forbidden love, you may enjoy this book. The author certainly has a great talent, I can see it, so I would like to give it another chance, but with something that's more appealing to me. 
---
---
2.5/5 ⭐️⭐️💫
---
---
🌸 Feel free to leave your comment below, I always love to know what you think 🌸 
find me at