💫 Hi guys! I hope you're having a beautiful day! Today I bring you my TBR for the month of July, kind of different this time, since I'll be participating in this wonderful one month long read-a-thon called The Book Junkie Trials, ☄️ so I'll be putting this together a little bit differently. I was ready to take a rest this month reading what I wanted, a very relaxing thing and then, I found out about this incredible read-a-thon and I knew I had to participate, so here I am, super excited 😊 
The Book Junkie Trials is a read-a-thon created by Rachel Marie of Rachael Marie Book Junkie, she explains everything perfectly in her incredible video, so I'll leave the link in case you want to know more. She has created a wonderful system for this read-a-thon, you can take a test to know what team you belong to, but it's also allowed to choose the one that goes better with you, there are 4 teams: Outlaw, Scribe, Mage & Bard, each of them have an Ability and a Weakness and each team will have a Royal Co-hosts that you can also check in the video.  👏🏻 
All this idea seems so original and unique to me, I LOVE that everything is like a game and I like it as well that there are different teams, will be SO MUCH FUN. 😍 There's a lot more information so please check the video if you want to know every single thing because I feel like I could be forgetting something even though I hope not
The Book Junkie Trials is on Twitter as well, where Rachel will upload several mini-challenges during the month and we can all share our readings, so it's very important that you follow that account if you can 👍🏻 
I've decided to take the test and I'm part of the TEAM MAGE 💕 super excited because I love this team and the challenges are great. Becca, from Becca and the Books, is our Marquess of Magi, which I think is so cool, I'm still so impressed by this whole concept, I LOVE IT!!
This is the map of The High Queendom that marks the route that our team most travels, here it indicates all the places that we must go through to complete the hole read-a-thon. I think it's great that the creator has taken the time to do all this, is just wonderful and now without further ado, I want to share with you the prompts and the books that I've chosen, I'm SUPER EXCITED, so let's start! 💫 
---
---
 🌟 || Team Mage || 🌟 
Ability
A tricky folk, they can bend time.
Magi have a 3 day lead on all other teams.
Weakness
One of their spells went awry, and now they are forced to
read a book outside of their comfort zone.
---
---
 💫 

Orc Grove

 💫 
Some say there is no talking to Orcs, but a good political relationship is
needed. Learn some Orc customs by reading a book that is gruesome, gory, or gritty.
Scythe (Arc of a Scythe #1) by Neal Shusterman
Thou shalt kill.

A world with no hunger, no disease, no war, no misery. Humanity has conquered all those things, and has even conquered death. Now scythes are the only ones who can end life—and they are commanded to do so, in order to keep the size of the population under control.

Citra and Rowan are chosen to apprentice to a scythe—a role that neither wants. These teens must master the "art" of taking life, knowing that the consequence of failure could mean losing their own.

|| Goodreads ||
I know this is not the most gore book ever, but I know it contains some bloody scenes and it's about death, so it will count for me. I'm super excited to read it, most of you have told me incredible things about it, so I can't wait. I'm super interested in the world building
---
 💫 

Ol' Pirate Cove

 💫 
Shiver me timbers. You shall be walking the plank if you don't learn
how to sail better. Read a book that takes place, at least in part, on sea.
To Kill a Kingdom by Alexandra Christo
Princess Lira is siren royalty and the most lethal of them all. With the hearts of seventeen princes in her collection, she is revered across the sea. Until a twist of fate forces her to kill one of her own. To punish her daughter, the Sea Queen transforms Lira into the one thing they loathe most—a human. Robbed of her song, Lira has until the winter solstice to deliver Prince Elian's heart to the Sea Queen or remain a human forever.

The ocean is the only place Prince Elian calls home, even though he is heir to the most powerful kingdom in the world. Hunting sirens is more than an unsavory hobby—it's his calling. When he rescues a drowning woman in the ocean, she's more than what she appears. She promises to help him find the key to destroying all of sirenkind for good—But can he trust her? And just how many deals will Elian have to barter to eliminate mankind's greatest enemy?

|| Goodreads ||
I think this is a kind of little mermaid re-telling, but I can be wrong. It sounds VERY good, it's not my kind of reading, because I don't usually read things about sirens and sea stufs, I think it's something I want to do more, though, but I'm very curious because I've heard the best things, so I hope to enjoy it! The cover is so pretty. I'm taking this one I'll take this as a book outside of my comfort zone since I don't usually enjoy things that happen in the ocean or sea, so it will work
---
 💫 Glimmer 💫 
This Isle is alight with gems and crystals, one of the most picturesque spots in
The High Queendom. Make sure you fit in with a beautiful or colourful book.
An Enchantment of Ravens by Margaret Rogerson
A skilled painter must stand up to the ancient power of the faerie courts—even as she falls in love with a faerie prince—in this gorgeous debut novel.

Isobel is a prodigy portrait artist with a dangerous set of clients: the sinister fair folk, immortal creatures who cannot bake bread, weave cloth, or put a pen to paper without crumbling to dust. They crave human Craft with a terrible thirst, and Isobel's paintings are highly prized. But when she receives her first royal patron—Rook, the autumn prince—she makes a terrible mistake. She paints mortal sorrow in his eyes—a weakness that could cost him his life.

Furious and devastated, Rook spirits her away to the autumnlands to stand trial for her crime. Waylaid by the Wild Hunt's ghostly hounds, the tainted influence of the Alder King, and hideous monsters risen from barrow mounds, Isobel and Rook depend on one another for survival. Their alliance blossoms into trust, then love—and that love violates the fair folks' ruthless laws. Now both of their lives are forfeit, unless Isobel can use her skill as an artist to fight the fairy courts. Because secretly, her Craft represents a threat the fair folk have never faced in all the millennia of their unchanging lives: for the first time, her portraits have the power to make them feel.

|| Goodreads ||
FINALLY !!, I feel I've wanted to read this book for a thousand years and finally, the time has come, I'm SO EXCITED, I feel like I say that with every book but it's true, I swear lol.
I must confess that it was love at first sight because that cover is stunning, but then I read the best opinions about it and I love the promise, so my expectations are high. I know everyone has been loving Sorcery of Thorns so I hope to enjoy this one, so I can read that one as well
---
 💫 Draconic Isle 💫 
Oh My! This island is swarming with wyverns and dragons.
Brush up on your draconic knowledge with a book that features dragons.
The Last Namsara (Iskari #1) by Kristen Ciccarelli
In the beginning, there was the Namsara: the child of sky and spirit, who carried love and laughter wherever he went. But where there is light, there must be darkness—and so there was also the Iskari. The child of blood and moonlight. The destroyer. The death-bringer.

These are the legends that Asha, daughter of the king of Firgaard, has grown up learning in hushed whispers, drawn to the forbidden figures of the past. But it isn't until she becomes the fiercest, most feared dragon slayer in the land that she takes on the role of the next Iskari—a lonely destiny that leaves her feeling more like a weapon than a girl.

Asha conquers each dragon and brings its head to the king, but no kill can free her from the shackles that await at home: her betrothal to the cruel commandant, a man who holds the truth about her nature in his palm. When she's offered the chance to gain her freedom in exchange for the life of the most powerful dragon in Firgaard, she finds that there may be more truth to the ancient stories than she ever could have expected. With the help of a secret friend—a slave boy from her betrothed's household—Asha must shed the layers of her Iskari bondage and open her heart to love, light, and a truth that has been kept from her.

|| Goodreads ||
Oh god, did you see that cover? It's the month of the beautiful covers, for sure!
Being honest, I was going to choose The Priory Of The Orange Tree, but it's HUGE and honestly I felt intimidated, even so, I'll read it in the next months and instead, I chose this beautiful book that also sounds like everything I love in my fantasies, so I can't wait, I want to know if you have read it, I would love to know your opinion
---
 💫 The Bookie Grail 💫 
Here you find a lost manuscript, delivered on this
forgotten island by a fallen star. Read the group book
Stardust by Neil Gaiman
Stardust is an utterly charming fairy tale in the tradition of The Princess Bride and The Neverending Story. Neil Gaiman, creator of the darkly elegant Sandman comics and author of The Day I Swapped My Dad for Two Goldfish, tells the story of young Tristran Thorn and his adventures in the land of Faerie. One fateful night, Tristran promises his beloved that he will retrieve a fallen star for her from beyond the Wall that stands between their rural English town (called, appropriately, Wall) and the Faerie realm. No one ever ventures beyond the Wall except to attend an enchanted flea market that is held every nine years (and during which, unbeknownst to him, Tristran was conceived). But Tristran bravely sets out to fetch the fallen star and thus win the hand of his love.

|| Goodreads ||
I read Norse Mythology by Neil Gaiman and I enjoyed it so I'm excited to read other of his works it will be interesting to read it along with so many people, it sounds super fun!!
---
---
I'm writing this post earlier than I usually do, but it's because Mage's Ability will allow us to start the read-a-thon on the 28th (Today), 3 days before everyone else, and that's why I'm uploading my TBR right now.
I'm probably reading other things as well, but I'll tell you more about them during the month, I'm not sure about the dates and things, but yes, I'll keep you informed as always ❤️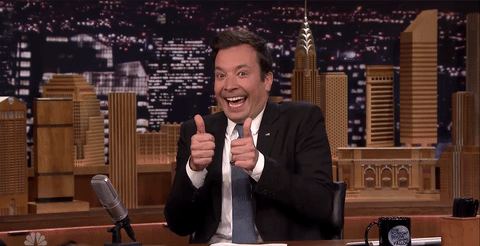 ---
---
I hope you liked it! I would love to know if you'll be participating in a read-a-thon this month and if you have read any of these books!
Let me know everything in the comments 😊
find me at