💫 Hi guys, I hope you're having a beautiful day! Today I bring you another part of our series, the book meme "Down the TBR Hole", which I'm doing hoping that it will help me to reduce the number of books that are in my current TBR
My plan is to upload this meme every week!. I'll show you 10 books of which I'll choose which one I'll keep or get rid of. I want to make this weekly meme as interactive as possible, so I'll be consulting a lot with you, to decide what to do. There will be those books which I'll be interested in (Keep), those which I'll not be interested in anymore (GO) and those which I'll not be sure about, and with those, I'll need your help. So please, let me know all your thoughts in the comments and I'll be able to take my decision and let you know in the next post. 💫
I'm very happy because I've seen that you have participated a lot in the previous post, leaving me your comments, so I'm super excited to continue with this weekly meme.
If you're doing the same meme right now, let me know so I can check your post out and leave my thoughts there 💖
---
---
Previous Posts
|| #1 || #2 || #3 || #4 || #5 || #6 || #7 || #8 || #9 || #10 ||#11 ||#12 ||#13 || #14 ||
---
---
Rules
💫 Go to your Goodreads to-read shelf.
💫 Order on ascending date added.
 💫 Take the first 5 (or 10 (or even more!) if you're feeling adventurous) books. Of course, if you do this weekly, you start where you left off the last time.
 💫 Read the synopses of the books
 💫 Decide: keep it or should it go?
---
---
☕️ #1 – Assassin's Apprentice (Farseer Trilogy #1) by Robin Hobb

|| Goodreads ||
This is a High Fantasy book that follows the story of Fitz, he's a royal bastard who's forced to live a life alone and totally friendless while developing a magical bond with animals. One day, a royal family decides to adopt him and he must get used to a new world of manners while training to become a royal assassin.
Being honest, I don't feel too attracted by the blurb itself, but I've read fantastic reviews and talked to people who love the author and his books so that undoubtedly influences my decision today.
I think it's one of those books that I want to try because they're so well- loved and I'm afraid that I'll be missing something great if I don't. So I'll give it a chance, maybe read a couple of chapters and then decide if I continue or it just isn't for me. The cover reminds me of GOT in some way, and the fact that it's recommended by George R.R Martin is very cool 👍🏻
 💫 KEEP 💫
---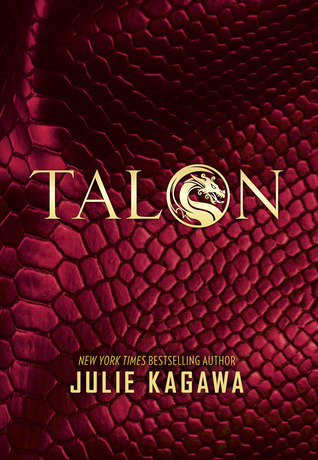 ☕️ #2 – Talon (Talon #1) by Julie Kagawa

|| Goodreads ||
This is a YA Fantasy about Dragons, which in itself sounds incredible. It's about this two sides: The Dragons of Talon, which are creature almost extinct that are determined to retake the world, and The Order of St. George, who are dragonslayers who want to prevent this from happening by killing the dragons.
We follow Ember Hill she's a young dragon who will live among humans to show that she can hide her true nature, and thus live a "normal" teenager experience, but St. George's order sends a soldier, Garret Xavier Sebastiana, to hunt her but in the process he begins to question all the things that the Order has taught him.
I just had to know two things to want to read it, the first is that it's a book by Julie Kagawa and I LOVE her, and the second thing is that it's about dragons, and I mean, who doesn' love those creatures, right?. I know that this particular book follows a race of dragons that must be half human or can take human form but anyway it sounds very fun.
I suppose there will be a love story between the main characters because that usually happens, right? but it doesn't bother me. It doesn't have the best reviews, honestly, they're quite bad but I want to read more of the author and this series has been on my radar for a long time already so I'm going to give it a chance *fingers crossed* 🤞🏻
 💫 KEEP 💫
---
☕️ #3 – Release by Patrick Ness

|| Goodreads ||
I think that by the blurb this books is developed in its entirety in a day in the life of this boy named Adam Thorn, and he'll go through many difficult situations, situations that'll change him forever. It touches topics such as sexuality and human relationships in general.
I think it will be a very emotional book. It says it's inspired by "Mrs. Dalloway" and Judy Blume's "Forever", I interpret that they're books, but I've never read them so I don't know what to expect, I mention it because maybe it's something that you're interested about.
I want to give this book a chance because touches very delicate topics that I'm interested in exploring, it could be a discovery journey and I like that kind of stories. It doesn't have incredible ratings, in fact, they're quite average but I've read a book by the author before and I've LOVED it, so I have a good feeling. It's very short too, so there are no excuses. 😄
 💫 KEEP 💫
---
☕️ #4 – Under Rose-Tainted Skies by Louise Gornall

|| Goodreads ||
This is a YA Contemporary about a girl who suffers from Agoraphobia, is a type of anxiety disorder that doesn't allow you to leave your house and avoid spaces or situations that can produce a lot of anxiety or panic. So this is why Norah feels very afraid of leaving her house, but one day Luke appears at her door and doesn't see a girl defined by her mental illness but sees a funny, intelligent and brave girl, and Norah really wants to see herself in that way too.
This is obviously a love story and I know I want to read it because I own a physical copy on my TBR Shelf, I win it in a giveaway, which is great, so I hope to read it soon.
Somehow, reminds me of "Everything Everything" a little bit, and I love that book with all my heart, obviously it's not the same story in this case touches a mental illness and I'm interested in seeing how that will be, the only thing I hope is that not be that kind of stories when the boy saves the girl or the girl is magically healed thanks to the boy, but even so, I have faith in it, because has good reviews so I'll be reading it 😊
 💫 KEEP 💫
---
☕️ #5 – The Evaporation of Sofi Snow (The Evaporation of Sofi Snow #1) by Mary Weber
|| Goodreads ||
This is a YA Sci-Fi and being 100% honest, I don't understand what it's about, but basically, the story follows Sofi who will try to find her younger brother who has been presumed dead in Earth's Fantasy Fighting arena where she was forced to compete in. But Sofi feels that her brother is alive because she has recurring dreams of him, so she'll do anything to get him back.
So, obviously, I don't remember why I added this book to my TBR, I suppose because it has my name on the cover and because my dog's name is Snow, so yeah, doesn't make me feel proud, though. 😂
I don't think I want to read this book, nothing about catches my attention, so I'll let it go and I, hopefully, be making the right decision 👋🏻
 💫 GO 💫
---
☕️ #6 – Everland (Everland #1) by Wendy Spinale
|| Goodreads ||
This is a Peter Pan re-telling, it takes place in a London destroyed by bombs and those who have survived the destruction and even of the deadly virus have been children. Gwen Darling and her younger siblings, Joanna and Mikey are trying to survive by hiding from Captain Hook who wants to capture children to be subjected to experiments. And then I think Gwen's sister is caught and they have to rescue her with the help of this boy named Pete.
I'm not the biggest fan of Peter Pan so I'm not sure this is something for me, there's not one thing that really makes me want to read it except that it's located in London, so it's another one that I'll let go since I lost interest over time. Sometimes I get carried away by the hype of the moment or by the covers and then I realize that maybe the book isn't for me and this happens  🤦🏻‍♀️
 💫 GO 💫
---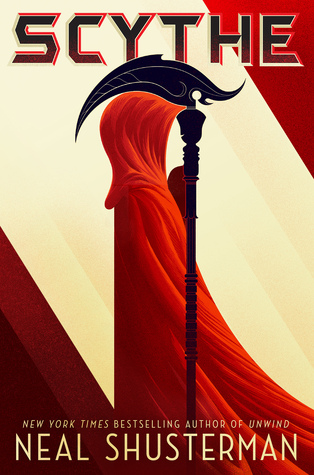 ☕️ #7 – Scythe (Arc of a Scythe #1) by Neal Shusterman

|| Goodreads ||
This is a Ya Fantasy/Dystopian where humanity has conquered many things, there are no wars, no diseases, they even conquered death. Now the Scythes are responsible for ending peoples life to control the growth of the population.
This book sounds SO good, the promise is amazing, it's very unique and I only hearing to the best things, it's one of those books that I can't believe I haven't read yet, because I feel that I'll love it. Needs to happen soon!
 💫 KEEP 💫
---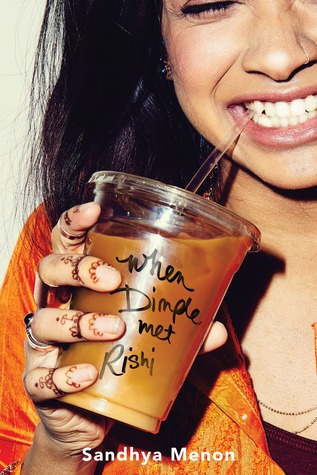 ☕️ #8 – When Dimple Met Rishi (Dimple and Rishi #1) by Sandhya Menon
|| Goodreads ||
This is a YA Contemporary Romance, that follows a love story between Dimple and Rishi. I think that by now everyone knows what the story is about, and I must be very honest with you, as I always try to be, without any sense of offending anyone because I know that many of you love this book, but I feel that I add it to my TBR for the hype and not because I'm really interested in the story as such. I like that there is representation and diversity is always a positive thing, but the blurb isn't really something that catches my attention, so I'll let it go and I hope none of you'll kill me for it lol
 💫 GO 💫
---
☕️ #9 – The Darkening Dream by Andy Gavin
|| Goodreads ||
This is a Horror/Fantasy YA book and has many very complicated elements, basically, we follow a girl named Sarah and the story takes place in 1913, Salem, Massachusetts. She begins to have very strange dreams and one day she runs into objects that were in her dreams and with the body of a murdered child who then begins to goes after her. Part of the blurb says: "What can Alex's elderly, vampire-hunting grandfather and Sarah's own rabbi father tell them?" And what do Sarah's continuing visions reveal?
No less than Gabriel's Trumpet, the tool that will announce the End of Days, is at stake, and the forces that have banded to recover it include a 900 year-old vampire, a trio of disgruntled Egyptian gods, and a demon-loving Puritan minister At the center of this swirling cast is Sarah, who must fight to millennia-old battle against unspeakable forces, knowing the ultimate prize might be herself. "
I've put it this way because I wouldn't know how to explain it and do it justice, it sounds very unique and strange so maybe I'll leave it for the horror season. I have this also in physical format so I hope to go for it, is a very big book so it's intimidating, but the premise is interesting and I need more books that scare me
 💫 KEEP 💫
---
☕️ #10 – Unplugged (The Wired #1) by Donna Freitas 
|| Goodreads ||
This book is a YA Sci-Fi and the story unfolds in a world where humanity was divided between App World and Real World, a luxurious virtual reality for rich people and a harsh reality for poor people. Skylar Cruz's family has sent her to the App World so she can have a better life, but the only thing she wants is to return to the real world to see her mother and her sister again. But the borders between the worlds close suddenly and Sky loses that opportunity, but desperate to return to the physical world she will risk everything.
This book isn't very well-known, I haven't heard many people speak about or mention it, but since I read the blurb I'm obsessed with it, I think it sounds VERY unique and it could be a fun and interesting place to explore. It's a trilogy and the last book was published in 2017 so it's not a very old trilogy, I hope I can read this year because it sounds very interesting
 💫 KEEP 💫
---
---
Books Removed in this Post: 3
Books Removed in Total: 35
---
---
Guys, I hope you enjoyed it! and you know that I want to know everything you think about all these books, so let me know in the comments!! 💕 
find me at