🌟 Hi guys!, I hope you're having an amazing day, today I bring you a Book Tag and this time is an intimidating one since it consists of a lot of questions, but today I feel like to sitting here, relaxing and answer things, so it's time to go for it!! This is the "A to Z Book Tag" and I was tagged by the wonderful Jenna|| Bookmark Your Thoughts, she's a light in the bookish community so please check her blog out!, I love her and I know you'll not regret it 💞 
So, I'm very excited to start, I think it will be fun and I hope it's entertaining for you as well, I think it's always interesting to get to know each other a bit more and spend a great time, which is the important thing, right?
So, Let's Start!! 🌟 
---
---
 🌟| A | Author you've read the most books from
I think is between J.K. Rowling, Cassandra Clare, and Colleen Hoover because they're authors who have many published books and I've read a lot of their works, I've enjoyed the majority of them, so I think that's great!
---
 🌟 | B | Best sequel ever
I love this book SO MUCH, if you haven't yet read An Ember in the Ashes, I don't know what you're waiting for, I couldn't recommend it enough. It's absolutely epic high-impact series and the characters are one of the bests and most real that I've read, it's incredible. This is A Torch Against the Night by Sabaa Tahir is the second book in a series that hasn't yet finished and I think that unlike other sequels this one doesn't feel like filler or introduction to what will be the following books, but a lot of things happen in this, important things for the plot and the growth of the characters is brilliant || My Review ||
---
 🌟 | C | Currently reading
I'm currently reading The Lost Coast by Amy Rose Capetta, probably for when you're reading this post, I'll have finished it, at this moment I'm about 100 pages left to finish it. Sadly, I don't think this book is for me, which is SO SAD because although I didn't have many expectations because I hadn't heard much about, I expected to enjoy it a lot because it's about magic, witches, covens and everything happens in a beautiful atmospheric setting, so everything screams ME!, and even so, I'm not managing to connect with the story, maybe it's the plot construction or, I don't know, but I'm understanding half of the thing, is quite confusing. I'll talk to you more in my review very soon
---
 🌟 | D | Drink of choice while reading
Coffee or Water are like a must at the time of reading, I don't usually drink tea or sodas very often
---
 🌟 | E | E-reader or physical copy
Well, I think there's nothing like reading physical books, of course, but I tend to read a LOT in my E-Reader because it's much cheaper for me to buy e-books, because of where I live and those things.
But to be honest, it doesn't bother me, like, the important thing for me at the end of the day is to read and enjoy it so I can't complain. We have to be grateful for what we have 💕
---
 🌟 | F | Fictional character you would've dated in high school
have to choose Cardan for The Cruel Prince, because in high school I had a thing for bad guys so I think I probably would have been very attracted to Cardan at that time, the old Sofi would have been crazy about him and his dark and mysterious side, so yeah, no shame about it, though, LOL.
I'm into good guys now, that's why I dating with my boyfriend 😉 😍 😂
---
 🌟 | G | Glad you gave this book a chance
This is Skyward by Brandon Sanderson, a VERY recent reading that I will not bore you talking about, all over again lol, but as you already know I'm very happy to have given it an opportunity, I think the author writes wonderfully and made me actually enjoyed sci-fi, this is an unexplored terrain for me, but now I feel more confident of perhaps trying something more of the genre at some point and also super happy to finally have read something from Sanderson, you didn't stop telling me how amazing his books were and you're right!, I can see the talent, so I'll soon be reading something more of his works.
The book, in short, is INCREDIBLE so don't be afraid to give it a try, it has something for everyone, so you can't miss it! || My Review ||
---
 🌟 | H | Hidden gem book
If He Had Been with Me by Laura Nowlin (Goodreads) This is a heartbroken story about a love relationship, a fatal accident and everything that happened in the middle, under the main character's POV and not only is a heartbreaking book about love and loss and learning but, is also told in a wonderful way. I never recommend this book, which is my mistake, because it's really worth reading. I remember reading it in one sitting, one night, and when I finished it, I couldn't stop crying, it's very touching.
You'll have more feelings than words when you finish it and that's exactly what happens to me when I think about it so I'll leave you some quotes from the book below to you to see the style of writing, is beautiful
"I can see some of the roses still blooming in my mother´s garden. Brown on the edges and bright in other colors, their petals drooping downward, dying just as their lives have begun.
They stayed past their time, and I´ve realized that I have too."
---
"I've loved him my whole life, and somewhere along the way, that love didn't change but grew. It grew to fill the parts of me that I did not have when I was a child. It grew with every new longing of my body and desire until there was not a piece of me that did not love him. And when I look at him, there is no other feeling in me."
---
 🌟 | I | Important moment in your reading life
Oh, WOW, these kinds of questions make you go back in time and think a bit, it's weird but the first thing that came to my mind is to create my Goodreads account, because there's something very special about knowing that you aren't alone, that you're not the only one that loves to read a good book in bed and it felt very special for me at that moment, still today, I think. To connect with other human beings who liked the same things and who have always been so nice and supportive to me, so magical. I think that in a certain way I change my way of reading and I started to get into new genres and find new authors and books that I love nowadays and they're my favorites, so I think it was an important moment for me, also due to Goodreads is that I began to write my reviews and improve with my English, and all that ended with me having my blog, which is crazy, but it's real ❤️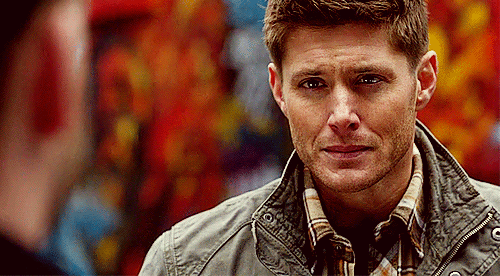 ---
 🌟| J | Just finished
The last thing I finished reading was Heart of Mist by Helen Scheuerer, it was a very good reading, I enjoyed it. There are a couple of points that need more work, but you can see the potential and I'm excited to continue with the trilogy! It has magic, female power and a kingdom with incredible possibilities
---
 🌟 | K | Kind of books you won't read
there's no gender that I'm sure that I don't want to read or try, but there are some types of books that I rarely read or I rarely check, they're historical, non-fiction, crimes and sci-fi, but this doesn't mean that I'll not read that type of books like never, they just aren't my thing right now
---
 🌟 | L | Longest book you've read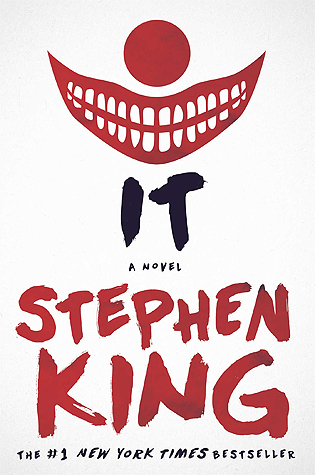 It by Stephen King. This mortal weapon has 1156 pages, which is crazy! I still can't believe that I've read the whole thing, I have many feelings about this book, it's definitely A LOT to process. And maybe it's an unpopular opinion but I enjoy more the movie and the mini-series than of the book actually, and I'm super excited for the second part. Have you seen the trailer? I DID!
---
 🌟 | M | Major book hangover because of
Clockwork Princess by Cassandra Clare literally destroyed me, I was like a whole month just thinking about this book, was so hard for me, if you've read the trilogy you know what I'm talking about and if you don't, you have to!, because this last book is EPIC in so many ways.
Kind of destroyed my heart but at the same time, I would read it thousand times more, because it's one of the best books EVER, so many emotions!
---
 🌟 | N | Number of bookcases you own
I have 1, is big so it used to be good, because I don't own SO many physical books, but I'll have to buy another one soon because I'm starting putting some books over others and it's getting ridiculous 😅
---
 🌟 | O | One book you've read multiple times
Hopeless by Colleen Hoover. I think I read this book like 5 times, a couple in Spanish and then in English, I remember reading it when I was practicing my English, so it was a great help, I love this book SO MUCH, it's one of my favorites from Colleen, I know It's not a book for everyone but it means a lot to me because it was the first I read the author, and it was the first book that left me so shocked by the revelations. It's a very hard story involves many trigger points so be careful if you're a sensitive person maybe it's not for you.
---
 🌟 | P | Preferred place to read
I always prefer my bed, I don't know but I feel very comfortable there or if I'm not there, I like to read on the couch because that place has a nice natural light, I think they're the most comfortable places to me to read
---
 🌟 | Q | Quote that inspires you/gives you all the feels from a book you've read
"A room without books is like a body without a soul." ― Marcus Tullius Cicero
---
"One must always be careful of books," said Tessa, "and what is inside them, for words have the power to change us." – Clockwork Princess by Cassandra Clare
---
"Hope can be a powerful force. Maybe there's no actual magic in it, but when you know what you hope for most and hold it like a light within you, you can make things happen, almost like magic."- Daughter of Smoke & Bone by Laini Taylor
---
"I gave up practically the whole world for you," I tell him, walking through the front door of my own love story. "The sun, stars, ocean, trees, everything, I gave it all up for you." – I'll Give You the Sun by Jandy Nelson
---
 🌟 | R | Reading regret
Fifty Shades of Grey by E.L. James. Regretting is a big word, I don't know if there is a book which I regret having read, but this one, it's quite close and the reasons are obvious, even more so today.
I think I read it at a time when my head worked differently, and I thought it was the best thing lol, it makes me feel a bit embarrassed to say that, but it's the truth, and I think it's part of growing up and maturing, the realization that this kind of romance isn't ok. Today I still enjoy reading about bad guys, you know me, I love a good villain, but I've never read anything like this one and I don't think I would do it again. I prefer another kind of romance now and it can be risky and sexy without being aggressive and abusive, you know?
-"Why don't you like to be touched?" 
– "Because I'm fifty shades of fucked-up, Anastasia"
………………………………………………
---
 🌟 | S | Series you started and need to finish (all books are out in the series)
These are 3 series that I'm sure I want to continue but for some reason or another I always postpone, but it will happen!!, because I enjoyed the first books so I would like to finish them and see the development of the characters and the stories
---
 🌟 | T | Three of your all-time favourite books
---
 🌟 | U | Unapologetic fan-girl for
I'll Give You the Sun by Jandy Nelson. It's very difficult to decide!!, I choose this one because no matter who you're I would recommend it to you ALWAYS, it's an INCREDIBLY WONDERFUL book and my love towards it is infinite, the characters and the story have a LOT to give, so if you can give it a try, DO IT, it's just perfect || My Review ||
---
 🌟 | V | Very excited for this release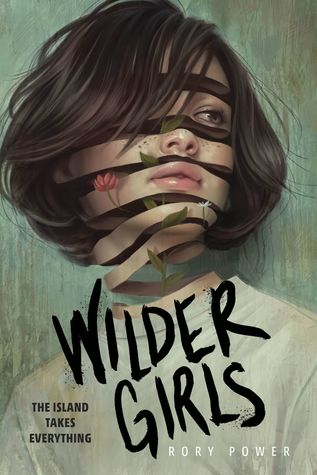 Wilder Girls by Rory Power. I'm SO excited for this book, there are others that I also have in my radar, but this one, in particular, I feel that I'll love it, for some reason sounds like everything I usually enjoy and has that mysterious and creepy vibes, I can't wait to have it in my hands! Plus: Have you seen that cover? I CAN NOT
---
 🌟 | W | Worst bookish habit
I don't know, I guess the same thing that we all do at some point, I tend to plan a lot my readings or to think that I can read a thousand things and end up reading two, you know? Or I add a lot to my TBR, and sometimes I get carried away by the covers, I'm a mess with that  😅
---
 🌟 | X | X marks the spot: Start at the top left of your shelf and pick the 27th book
Grave Mercy by Robin LaFevers. OMG, how I haven't read this book yet?!! The thing is that several of you have told me that you LOVE these books so I bought this beautiful edition in paperback and I haven't read it yet cause, shame on me lol. But I promise it will happen soon! as I promise every time, but you know  😅
---
 🌟 | Y | Your latest book purchase
Well, I couldn't contain myself, I really wanted the books in physic format but I couldn't wait and I ended up buying the e-books, but well, I'm excited for both, I've heard great things. Tell me if you have read them because I would love to know what you think about
---
 🌟 | Z | ZZZ-snatcher book (last book that kept you up way too late)
Middlegame by Seanan McGuire. Ghosh, I LOVE this book and I just couldn't stop reading it, it's very addictive! so I spent an amazing night with it. READ IT!!!!
---
I Tag
The Orangutan Librarian | Shades 0f Paper | Meeghan reads and bakes | Narrative Paradise | Bookish Rita
---
---
I hope you have enjoyed it, it has been a long journey lol, but the important thing is that we're in this together, Aw ❤️
I love you guys and I hope you're having a fantastic day, surrounded by the best readings 😘
find me at