Title: A Darker Shade of Magic (Shades of Magic #1)
By: V.E. Schwab
Pages: 400
Published: February 24th, 2015
By: Tor Books
Genre: YA|Fantasy|Magic
You can buy it HERE: Book Depository
Kell is one of the last Antari—magicians with a rare, coveted ability to travel between parallel Londons; Red, Grey, White, and, once upon a time, Black. 

Kell was raised in Arnes—Red London—and officially serves the Maresh Empire as an ambassador, traveling between the frequent bloody regime changes in White London and the court of George III in the dullest of Londons, the one without any magic left to see.

Unofficially, Kell is a smuggler, servicing people willing to pay for even the smallest glimpses of a world they'll never see. It's a defiant hobby with dangerous consequences, which Kell is now seeing firsthand.

After an exchange goes awry, Kell escapes to Grey London and runs into Delilah Bard, a cut-purse with lofty aspirations. She first robs him, then saves him from a deadly enemy, and finally forces Kell to spirit her to another world for a proper adventure.

Now perilous magic is afoot, and treachery lurks at every turn. To save all of the worlds, they'll first need to stay alive.

|| Goodreads ||
---
---
"I'd rather die on an adventure than live standing still."
Yes, you guys, it has finally happened and I've read this incredible book. I swear it's the book that you have recommended me the most, and I'm so happy to finally read it, I ended up enjoying it a lot. It's an entertaining story, with very well created characters, a unique magic system, and a perfect world building, easily what I enjoyed the most. I'm happy to continue reading more of V.E. Schwab, as well, she's an author who always reinvents herself with her stories and brings us new and magical things all the time, I love that
Although I guess most of you already know what the book is about, I'll tell you a little, just in case. The book follows Kell, he's one of the last Antari, magicians able to travel through parallel Londons. Kell grew up in Arnes and serves the empire as an ambassador, traveling among the Londons delivering messages or fulfilling missions, but unofficially Kell is a smuggler and serves those people who are willing to pay for items he collects in his travels. But this practice can be very dangerous and soon Kell will realize it. After an exchange goes wrong, Kell crosses paths with Delilah Bard, a thief with great aspirations, and after saving him from a mortal enemy she convinces him to take her to another world in search of adventures. Now perilous magic is afoot, and treachery lurks at every turn. To save all of the worlds, they'll need to stay alive first. 
I think the book, in general, is VERY good, but in the beginning, it was difficult for me to get into and commit myself to it in a 100%, you know?, I think this is normal for me when I start reading new fantasies, due to the world building and new characters, but this time takes me a little longer to get familiar with, but I must confess that once you get through only gets better and better, and then after 40%, the book is amazing!. Literally, I couldn't stop reading, I needed to know what would happen to the characters, and the author, with that wonderful writing style, knows how to keep you on the edge of your seat. It's pretty brutal too, which I didn't expect, there's a lot of blood and some gore scenes, so I recommend discretion if that's something that could hurt your sensibility.
One of my favorite things has, undoubtedly, been the construction of the Londons, there's something so real in each one of them and that is admirable being a fantasy, and they're so well thought out, it's crazy. I was able to visualize each world very easily and I think that these books would make an incredible TV series. I like how Kell classifies the Londons by colors. We have the Red London, a prosperous and beautiful place, which has great respect for magic and the majority of its population manages it, in which Kell also lives. Gray London, where very few people still believe in magic, I think it's a place similar to our world. Then we have White London a dangerous place, where people are hungry for magic, and is dominated by two fearsome brothers who have seized magic and use it to dominate through fear. And finally the Black London, which has been absolutely destroyed by the ambition of people who have ended up being corrupted by magic. I think that each of these worlds has a great potential to explore in the following books, and I can't wait to find out more about them and go through a larger territory. I think it's one of the best world buildings EVER, I LOVE it.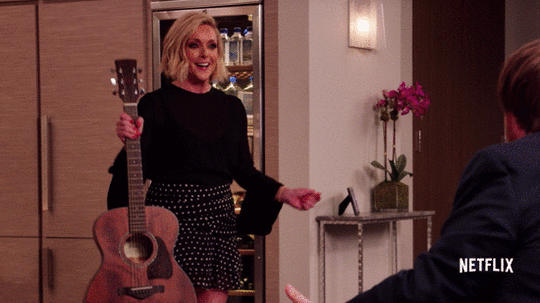 I really liked the characters, I think they have personalities that stand out and it's very entertaining to follow them in their adventures. I think Kell is a good main character, I like him I just hope to know more about him in the next book, at the beginning it was difficult to decipher it and understand him well, I also think that despite being described as one of the most powerful magicians, I don't think he really proves it, not at least until the end. But then I enjoyed more of this character especially when I saw his more sensible side in his relationship with Rhy, which I think is beautiful and pure, that love of brothers is so cute. I must say that nobody surpasses Lila, though, she's fantastic! All her scenes are great, she's daring, funny and very brave. She's a very strong girl with a very hard story and adventurous spirit. At first, I thought it was a little bit unbearable lol, but then I loved her. I laughed a lot with her scenes and her relationship with Kell enchanted me, I was like OMG, all the time! I don't know if this would take a romantic turn but I'm happy with what I've had of both, I think they've created a relationship of respect and support, and I am all for that. Holland is such an interesting character, but at the same time, I feel that I would have liked to know more about him and his story. He didn't end up being what I hoped he would be, you know? I'm a bit disappointed about that
You know I'm all for a good villain, well here we have 2 and I loved them, I'm talking about the brothers of White London, I think they're such a creepy characters, and I was hating them, but at the same time, I was fascinated by their postures, their aesthetics, and their dialogues. I think they convey a lot of presence and fear and the way in which they're described is splendid. I would have liked, once more, a little more depth in them but I think they fulfill their function quite well
"I'm not going to die," she said. "Not till I've seen it."
"Seen what?"
Her smile widened. "Everything."
I have the same feeling with all the characters, they're all great and I think they have a lot of potential but at the same time, I feel that I need more depth in each of their stories and personalities. I love it anyway and maybe I'll know more in the next book
The magic system is INCREDIBLE, I like how magic is treated like an entity or force that must be respected. The magic in this book is like a living thing and that's wonderful because the possibilities are unlimited. 
The last chapters and the ending were the most solid and best-built part of the book, I couldn't stop reading and I was full of feelings, I LOVED IT!!, the final battle I think was very good and unpredictable. Also, that scene at the end with Kell and Lila was so beautiful and meaningful, I definitely need more. In fact, I feel that it was an open ending, which is obvious because it's part of a trilogy, but at the same time I feel that it would work as a definitive ending, because it was very beautiful and you can imagine that more adventures would come soon, I think it was very well thought out
Super excited to continue with the next book this month, I hope a lot of this universe and its characters, I feel that anything could happen and that so exciting. I'm sorry if my review is like all over the place, I tried to talk about the main points but as it's been a while since I read the book I know I may have forgotten something, I haven't had time to write but I promise that the next one will be much better!
"You know so little of war. Battles may be fought from the outside in, but wars are won from the inside out."
I highly recommend the book if you're a fan of books like Six of Crows, because I think it has a similar vibe because it's atmospheric and mysterious. And especially if you like atmospheric fantasies with a lot of magic. I think it's a good book, I don't think it's the best book I've read, but I think the potential is real, and I can see why so many people love it
---
---
4/5 ⭐️⭐️⭐️⭐️
---
---
🌸 Feel free to leave your comment below, I always love to know what you think 🌸 
find me at