💫 Hi guys, I hope you're having a beautiful day! Before starting, I would love to thank for all the good birthday wishes that I've received, they make me feel so loved, lucky and happy, really THANK YOU!. I spent the day with my family, my friends, and my boyfriend so it was great.
Well so, you already know that we have finished a challenge the previous Sunday, which was the "ABC Book Challenge", and it was a lot of fun so I didn't want to stop uploading a post on Sundays. There's something about doing it that feels super homely and informal, so I love it, and I want to continue spending this day talking about books with you. So I was thinking about what I could do when I started seeing this weekly meme everywhere! and I thought it was perfect since I urgently need to clean my TBR, so "Down the TBR Hole", will help me to get rid of those books that I'm not interested in anymore and it will also be perfect for you to help me to decide.
Some of the blogs where I've seen this meme: The Uncharted Word || Lost In A Story || Zezee with Books || For The Love Of Books || Bookslovereaders ||
So, the plan is to upload this meme every week where I'll show you 5 books of which I'll choose which one I'll keep or get rid of. I want to make this weekly meme as interactive as possible, so I'll be consulting a lot with you, to decide what to do. There will be those books which I'll be interested in (Keep), those which I'll not be interested in anymore (GO) and those which I'll not be sure about, and with those I'll need your help, so please let me know all your thoughts in the comments and I'll be able to take my decision and let you know in the next post.
I hope I've been clear, but in any case, you'll understand it better once I start doing it, so without more further ado, Let's Start!!. I'm SO excited! 💫 
---
---
Rules
 💫 Go to your Goodreads to-read shelf.
 💫 Order on ascending date added.
 💫 Take the first 5 (or 10 (or even more!) if you're feeling adventurous) books. Of course, if you do this weekly, you start where you left off the last time.
 💫 Read the synopses of the books
 💫 Decide: keep it or should it go?
---
---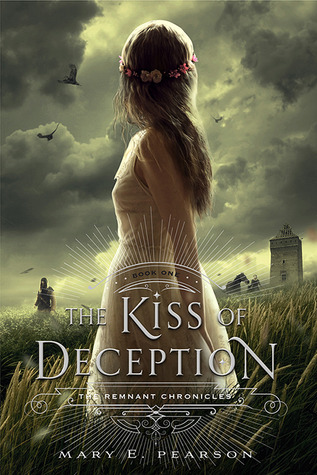 ☕️ #1 – The Kiss of Deception (The Remnant Chronicles #1) by Mary E. Pearson
|| Goodreads ||
I don't have to think about this one, it's in my TBR for this year, so surely I'll be reading it soon, or I hope so. It sounds INCREDIBLE, besides I feel that I love it, I haven't heard anything but amazing things about this series. Also, the author has released a new book in the same universe, so if I like this one, I can have a lot more to read, that's exciting.
 💫 KEEP 💫 
---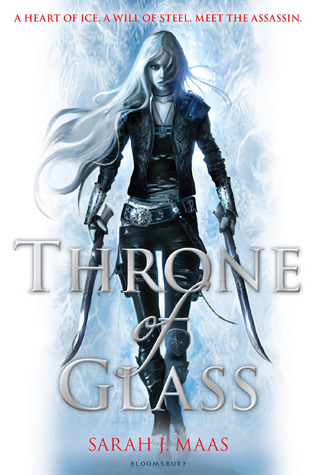 ☕️ #2 – Throne of Glass (Throne of Glass #1) by Sarah J. Maas 
|| Goodreads ||
Honestly, I have my restrictions about this book, the fact that the HYPE is HUGE, it makes me nervous, but at the same time, I'm really curious to know what this book has that makes everyone so crazy about it. I've heard a lot of things, I've heard that it's good but I've also heard that it's very cliché, but I want to try it by myself to see what happened to me, I feel a lot of curiosity
 💫 KEEP 💫 
---
☕️ #3 – Confess by Colleen Hoover
|| Goodreads ||
I know you either love Colleen's books or you hate them and I respect that. Personally, I LOVE her books and she's one of my first authors so I keep a very special place in my heart for her books. I also know that this book was adapted to a TV series or a movie, I'm not sure, so I HAVE TO READ IT!. It's one of the few that I haven't yet read by her, so I'm excited to try it, although I know I have to be prepared myself to do it, this books always destroy me
 💫 KEEP 💫 
---
☕️ #4 – Between Shades of Gray by Ruta Sepetys
|| Goodreads ||
I've had this book forever!, and the truth is that it sounds very good, heartbreaking and moving, but I'm not entirely sure, because historical fiction is a genre that it's really hard for me to get into, but one that I want to try more, so I'll let you decide for me this time. Let me know in the comments if you have read this book and what do you think about it? I'm like a 50/50 about it, so I'll decide in the next post!
 💫 MAYBE?💫 
---
☕️ #5 – The Scorpio Races by Maggie Stiefvater
|| Goodreads ||
This book sounds very unique, the synopsis is quite vague, but I really like the author so I want to try it. Also, I think it has some mythology happening and you know that is my debility. I also know that many people love the characters and I'm all for some good characters so this one will stay where it is
 💫 KEEP 💫 
---
---
Guys, I hope you enjoyed it! and you know that I want to know everything you think about all these books, so let me know in the comments!! 💕 
find me at