🌟 Hi guys, I hope you're having an incredible day!. Today I bring you a very funny book tag I've seen on Kelly's blog (KELLY'S RAMBLES, which you should check out, it's so AMAZING). I really love this tag, I think it's entertaining and original, and I also loved her answers and I decided to try it myself. I hope you like it, have a good time checking my answers and let me know all your thoughts in the comments, you know is my favorite part 💞 . So, without further ado, let's start! 🌟 
---
---
Most likely to be in the Movies: The book that would make the best movie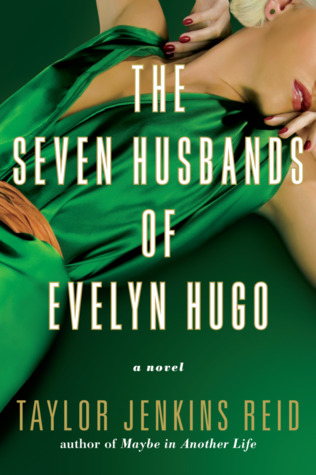 I think The Seven Husbands of Evelyn Hugo would undoubtedly make the best movie ever. I know it has been on many of your favorites list and it has also been in mine and that's not coincidental, this book is incredible and deserves all the love. Somehow, while reading it, you can feel it as if you were watching a movie, the story is captivating and I think it would be very beautiful visually, especially for the years in which it develops and how the plot is told
---
Biggest Drama King/Queen: The most overly dramatic book or character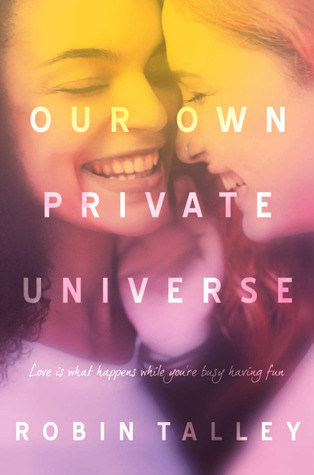 This book, Our Own Private Universe, is all so over the top and dramatic. I didn't like it, in fact I DNFd. I love that the book wants to explore a female/ female relationship, but even so, I didn't enjoy it, the plot is very poor, I don't think it has a solid base. The characters are so dramatic and are always finding problems in everything, it was too much for me.
---
---
Best Dressed: Book with the best cover
I love this cover, I think it's so pretty and simple, it looks like a painting and reflects its content very well. I think I haven't talked much about the book, so taking this chance to put it here and talk a little more about it. Summer of Salt is a beautiful and magical book, about sisterhood, friendship, about acceptance and support. It's really wonderfull and I hope you can read it someday!
---
---
Most Creative: The book with the most unique plot, characters, and structure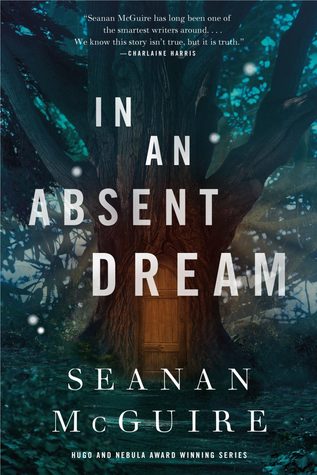 In an Absent Dream is in fact the fourth book in the series of Wayward Children, and although this is one of my favorites, I want to highlight the whole series, because although there are some of these books that you may like more than others, the truth is that the general idea is super original, I think the characters are very diverse and unique, and sexuality is explored a lot, the diversity of genders of the characters as well. We talk about different types of family issues and explore the true people desires. I think it's very deep, it touches many different topics and each reader can live their own experience reading them. In addition, the worlds you travel are very rich in concepts and content, it's a very unique series.
---
Most Popular: The book with the most ratings on my Goodreads
No surprise here, this book has about 5 million ratings, like OMG, that's certainly A LOT lol
---
Most likely to Succeed: The book that is going to be appreciated for many years to come
The Book Thief should be the most appreciated book for many years to come. I think it's an INCREDIBLE, EMOTIONAL and HEARTBREAKING story. This book is everything, I remember reading it and crying like a baby. I hope you read this book if they you have the possibility because it's fantastic and I'm sure it will stay with you forever
---
Class Clown: The book that made you laugh out loud
The first book that came to my mind was A Dog's Purpose. I love dogs, I'm a dog person, and that's why this story was EVERYTHING for me. I laughed so much with it, because despite being very emotional, it's also very funny. There are sensational scenes of this super sweet dog that tells us about his great journey and he tries to understand human behaviors or he explains us with his words what he is feeling and all that, was really fun. I also had a constant smile in my face throughout all the book, I LOVE it and I highly recommend it if you love dogs as much as I do
---
Most Improved: The book that started off slow, but really picked up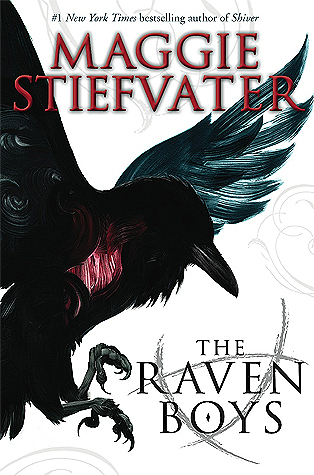 I love The Raven Cycle series, it's one of my favorites, but I feel that this particular book has weak begening and then as you go through it gets better and better; and not to mention what happens with the series itself, which improves a lot with each book, in terms of plot and development of characters and relationships
---
The Cutest Couple: The cutest couple in a book
The Gentleman's Guide to Getting Lucky is a short novel that is part of the Montague Siblings duology and focuses in depth on the relationship between Monty and Percy, and the thing is that I'm not the biggest Monty fan, but this novel melted my heart, the chemistry between the characters is incredible, and I adore this relationship, I feel that they're learning to love each other and is eternally adorable and innocent
---
---
Biggest Heart Breaker: The book that broke your heart
OMG I'll Give You the Sun it broked my heart, build it again, and then it broked it al over again lol. I swear that this book is really intense, I LOVE it, I think this is possibly in my top 3 of favorites ever. I had never read a book before that make me feel me so many things. It's unique and is full of important topics. And since I never find the right words to describe it, I'm going to leave you with some of my favorite quotes …
"I gave up practically the whole world for you," I tell him, walking through the front door of my own love story. "The sun, stars, ocean, trees, everything, I gave it all up for you."
"Meeting your soul mate is like walking into a house you've been in before – you will recognize the furniture, the pictures on the wall, the books on the shelves, the contents of drawers: You could find your way around in the dark if you had to."
"Maybe some people are just meant to be in the same story." 
"Or maybe a person is just made up of a lot of people," I say. "Maybe we're accumulating these new selves all the time." Hauling them in as we make choices, good and bad, as we screw up, step up, lose our minds, find our minds, fall apart, fall in love, as we grieve, grow, retreat from the world, dive into the world, as we make things, as we break things." 
---
---
I would love to see everyone doing this tag, it's super fun and I would love to know your answers!
I hope you liked it, I love you guys, I hope you have the best day and as always, leave me all your comments below, I always love knowing what you think 😍 
find me at