💫 Hi guys, I hope you're having a great day, full of amazing things. Today I bring you a list where I'll show you my top 10 books that I need to read finally this year. It's the first time I've done this kind of list and I think it will be fun to see how I do it by the end of the year.
This will be a kind of TBR for 2019, obviously, there are thousands of books that I would love to read this year, but the ones I'll show you here, are those that I have been wanting to read for a while now and this year they'll be my priority. It's like a "Need to Happen" TBR lol.
So I hope you like it, as always all the books will have a link to Goodreads in case you want to add it to your TBR or check more about it 💫
---
---
Before I start I have to mention this. How incredible it's that Netflix is working on an adaptation of the Grisha universe, like OMG, you guys, our prayers have been answered!. I'm SO happy about it, and I just found out, so it's like WOW, it was everything my day needed. Can you imagine the characters we love so much coming to life? IT WILL BE INCREDIBLE and I can't wait, this is the best news EVER. 😭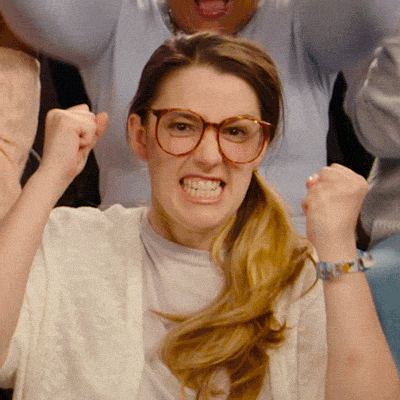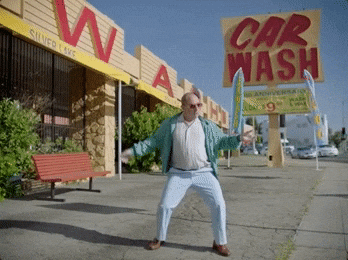 ---
---
Going back to our thing, let's START with my top 10 books that I need to read this year!
---
---
💫 Small Spaces (Small Spaces #1) by Katherine Arden 💫
Bestselling adult author of The Bear and the Nightingale makes her middle grade debut with a creepy, spellbinding ghost story destined to become a classic

After suffering a tragic loss, eleven-year-old Ollie only finds solace in books. So when she happens upon a crazed woman at the river threatening to throw a book into the water, Ollie doesn't think–she just acts, stealing the book and running away. As she begins to read the slender volume, Ollie discovers a chilling story about a girl named Beth, the two brothers who both loved her, and a peculiar deal made with "the smiling man," a sinister specter who grants your most tightly held wish, but only for the ultimate price.

Ollie is captivated by the tale until her school trip the next day to Smoke Hollow, a local farm with a haunting history all its own. There she stumbles upon the graves of the very people she's been reading about. Could it be the story about the smiling man is true? Ollie doesn't have too long to think about the answer to that. On the way home, the school bus breaks down, sending their teacher back to the farm for help. But the strange bus driver has some advice for the kids left behind in his care: "Best get moving. At nightfall they'll come for the rest of you." Nightfall is, indeed, fast descending when Ollie's previously broken digital wristwatch, a keepsake reminder of better times, begins a startling countdown and delivers a terrifying message: RUN.

Only Ollie and two of her classmates heed the bus driver's warning. As the trio head out into the woods–bordered by a field of scarecrows that seem to be watching them–the bus driver has just one final piece of advice for Ollie and her friends: "Avoid large places. Keep to small."

And with that, a deliciously creepy and hair-raising adventure begins.

|| Goodreads ||
---
💫 The Kiss of Deception (The Remnant Chronicles #1) by Mary E. Pearson 💫
A princess must find her place in a reborn world.

She flees on her wedding day.

She steals ancient documents from the Chancellor's secret collection.

She is pursued by bounty hunters sent by her own father.

She is Princess Lia, seventeen, First Daughter of the House of Morrighan.

The Kingdom of Morrighan is steeped in tradition and the stories of a bygone world, but some traditions Lia can't abide. Like having to marry someone she's never met to secure a political alliance.

Fed up and ready for a new life, Lia flees to a distant village on the morning of her wedding. She settles in among the common folk, intrigued when two mysterious and handsome strangers arrive—and unaware that one is the jilted prince and the other an assassin sent to kill her. Deceptions swirl and Lia finds herself on the brink of unlocking perilous secrets—secrets that may unravel her world—even as she feels herself falling in love.

|| Goodreads ||
---
💫 A Darker Shade of Magic (Shades of Magic #1) by V.E. Schwab 💫
Kell is one of the last Antari—magicians with a rare, coveted ability to travel between parallel Londons; Red, Grey, White, and, once upon a time, Black.

Kell was raised in Arnes—Red London—and officially serves the Maresh Empire as an ambassador, traveling between the frequent bloody regime changes in White London and the court of George III in the dullest of Londons, the one without any magic left to see.

Unofficially, Kell is a smuggler, servicing people willing to pay for even the smallest glimpses of a world they'll never see. It's a defiant hobby with dangerous consequences, which Kell is now seeing firsthand.

After an exchange goes awry, Kell escapes to Grey London and runs into Delilah Bard, a cut-purse with lofty aspirations. She first robs him, then saves him from a deadly enemy, and finally forces Kell to spirit her to another world for a proper adventure.

Now perilous magic is afoot, and treachery lurks at every turn. To save all of the worlds, they'll first need to stay alive.

|| Goodreads ||
---
💫 Crooked Kingdom (Six of Crows #2) by Leigh Bardugo 💫
Welcome to the world of the Grisha.

Kaz Brekker and his crew of deadly outcasts have just pulled off a heist so daring even they didn't think they'd survive. But instead of divvying up a fat reward, they're right back to fighting for their lives.

Double-crossed and badly weakened, the crew is low on resources, allies, and hope. As powerful forces from around the world descend on Ketterdam to root out the secrets of the dangerous drug known as jurda parem, old rivals and new enemies emerge to challenge Kaz's cunning and test the team's fragile loyalties.

A war will be waged on the city's dark and twisting streets – a battle for revenge and redemption that will decide the fate of the Grisha world.

|| Goodreads ||
---
💫 Vicious (Villains #1) by V.E. Schwab 💫
Victor and Eli started out as college roommates—brilliant, arrogant, lonely boys who recognized the same sharpness and ambition in each other. In their senior year, a shared research interest in adrenaline, near-death experiences, and seemingly supernatural events reveals an intriguing possibility: that under the right conditions, someone could develop extraordinary abilities. But when their thesis moves from the academic to the experimental, things go horribly wrong.

Ten years later, Victor breaks out of prison, determined to catch up to his old friend (now foe), aided by a young girl whose reserved nature obscures a stunning ability. Meanwhile, Eli is on a mission to eradicate every other super-powered person that he can find—aside from his sidekick, an enigmatic woman with an unbreakable will. Armed with terrible power on both sides, driven by the memory of betrayal and loss, the archnemeses have set a course for revenge—but who will be left alive at the end?

|| Goodreads ||
---
💫 Strange the Dreamer (Strange the Dreamer #1) by Laini Taylor 💫
The dream chooses the dreamer, not the other way around – and Lazlo Strange, war orphan and junior librarian, has always feared that his dream chose poorly. Since he was five years old he's been obsessed with the mythic lost city of Weep, but it would take someone bolder than he to cross half the world in search of it. Then a stunning opportunity presents itself, in the person of a hero called the Godslayer and a band of legendary warriors, and he has to seize his chance to lose his dream forever.

What happened in Weep two hundred years ago to cut it off from the rest of the world? What exactly did the Godslayer slay that went by the name of god? And what is the mysterious problem he now seeks help in solving?

The answers await in Weep, but so do more mysteries – including the blue-skinned goddess who appears in Lazlo's dreams. How did he dream her before he knew she existed? And if all the gods are dead, why does she seem so real?

In this sweeping and breathtaking new novel by National Book Award finalist Laini Taylor, author of the New York Times bestselling Daughter of Smoke & Bone trilogy, the shadow of the past is as real as the ghosts who haunt the citadel of murdered gods. Fall into a mythical world of dread and wonder, moths and nightmares, love and carnage.

|| Goodreads ||
---
💫 Scythe (Arc of a Scythe #1) by Neal Shusterman 💫
Thou shalt kill.

A world with no hunger, no disease, no war, no misery. Humanity has conquered all those things, and has even conquered death. Now scythes are the only ones who can end life—and they are commanded to do so, in order to keep the size of the population under control.

Citra and Rowan are chosen to apprentice to a scythe—a role that neither wants. These teens must master the "art" of taking life, knowing that the consequence of failure could mean losing their own.

|| Goodreads ||
---
💫 The 7½ Deaths of Evelyn Hardcastle by Stuart Turton 💫
The Rules of Blackheath

Evelyn Hardcastle will be murdered at 11:00 p.m.
There are eight days, and eight witnesses for you to inhabit.
We will only let you escape once you tell us the name of the killer.
Understood? Then let's begin…

Evelyn Hardcastle will die. Every day until Aiden Bishop can identify her killer and break the cycle. But every time the day begins again, Aiden wakes up in the body of a different guest. And some of his hosts are more helpful than others…

The most inventive debut of the year twists together a mystery of such unexpected creativity it will leave readers guessing until the very last page.

|| Goodreads ||
---
💫 Grim Lovelies (Grim Lovelies #1) by Megan Shepherd 💫
Seventeen-year-old Anouk envies the human world, where people known as Pretties lavish themselves in fast cars, high fashion, and have the freedom to fall in love. But Anouk can never have those things, because she is not really human. Enchanted from animal to human girl and forbidden to venture beyond her familiar Parisian prison, Anouk is a Beastie: destined for a life surrounded by dust bunnies and cinders serving Mada Vittora, the evil witch who spelled her into existence. That is, until one day she finds her mistress murdered in a pool of blood—and Anouk is accused of the crime.

Now, the world she always dreamed of is rife with danger. Pursued through Paris by the underground magical society known as the Haute, Anouk and her fellow Beasties only have three days to find the real killer before the spell keeping them human fades away. If they fail, they will lose the only lives they've ever known…but if they succeed, they could be more powerful than anyone ever bargained for.

From New York Times bestselling author Megan Shepherd, Grim Lovelies is an epic and glittering YA fantasy. Prepare to be spellbound by the world of Grim Lovelies, where secrets have been long buried, friends can become enemies, and everything—especially humanity—comes at a price.

|| Goodreads ||
---
💫 The Darkest Legacy (The Darkest Minds #4) by Alexandra Bracken 💫
Five years after the destruction of the so-called rehabilitation camps that imprisoned her and countless other Psi kids, seventeen-year-old Suzume "Zu" Kimura has assumed the role of spokesperson for the interim government, fighting for the rights of Psi kids against a growing tide of misinformation and prejudice. But when she is accused of committing a horrifying act, she is forced to go on the run once more in order to stay alive.

Determined to clear her name, Zu finds herself in an uncomfortable alliance with Roman and Priyanka, two mysterious Psi who could either help her prove her innocence or betray her before she gets the chance. But as they travel in search of safety and answers, and Zu grows closer to the people she knows she shouldn't trust, they uncover even darker things roiling beneath the veneer of the country's recovery. With her future-and the future of all Psi-on the line, Zu must use her powerful voice to fight back against forces that seek to drive the Psi into the shadows and save the friends who were once her protectors.

From #1 New York Times best-selling author Alexandra Bracken comes a harrowing story of resilience, resistance, and reckoning that will thrill loyal fans and new readers alike.

||Goodreads ||
---
---
Tell me, have you read some of these books?
What is that book you really need to read this year?
Let me know all your thoughts in the comments!
find me at