📖  Hi guys!, I hope you're having an incredible day, getting ready to start an amazing new year, from here, from my little place in the world, I wish you many successes, love, health and work, in this new year that begins. I know that all of you are capable to achieve all your goals!
In other news, here we are, and I come to tell you all about my readings of the month, or failing that, the lack of them lol.
This month I decided not to do a TBR, I honestly knew that I wouldn't have much time to read and also I didn't feel like reading anything specific, so this seemed like a good idea at the time. The good thing is, that I realized that I LOVE and I NEED my TBR, they help me to keep reading, no doubt. The bad thing is, that I've read almost nothing and I'm pretty disappointed about it. Although, what I read was good, I expected to do a better job, even more when I was participating in a Read-a-thon as incredible as the Short-a-thon, but well, life got in the way and the results aren't that good 📖 
---
---
Regarding the Short-a-thon, I had a large TBR made specifically for it, and the truth is that I've failed completely. I finished reading only 2 books, remember that this Read-a-thon is about reading short books so OMG! LOL. I wish I had a good excuse but I don't have it, I thought I would have more time and in the end I had many things to do and my family demands a lot of attention, so yes, BIG FAILURE!.
Even so and despite having done it terrible, I would love to participate again next year, I feel it's a great idea, the girls: Destiny and Kathy are wonderful (sorry girls, I wish I had done better), so I owe myself a rematch and I'll return to try and do it well (Yes, I'm trying to convince myself to not to feel so bad about it lol)
Well, now, I'll tell you about my 2 readings, which I've enjoyed quite a bit, luckily 💖 
---
💛  Short-a-thon Reads

💛
Mini Review
OMG this was SO funny! I wasn't expecting it. Being honest, I've always had a conflicting relationship with Monty, but I still love the couple with Percy. I think they're adorable together and this little novel was all I needed from these two


For a moment I thought Monty would be the same old Monty again, but it wasn't like that and I liked seeing him more open about his feelings and thoughts, and as for Percy, I just love him and I think he's an exceptional character, always so honest and good
I think besides being fun and making me laugh out loud, this novel is a good bridge between one book and another, and will leave you wanting more. Plus: to all who love this couple, there are a lot of that in her here and I loved it.

I highly recommend you to check this novel out!!
Besides I love the author's writing style, I almost died with those sex scenes, so good lol
The Gentleman's Guide to Getting Lucky (Montague Siblings #1.5) by Mackenzi Lee (4/5 ⭐️⭐️⭐️⭐️)
---
This is a re-reading for me, I enjoyed it a lot this second time as well, although I confess that there were many things I didn't remember.
What I like the most is the main idea of the plot, the doorways thing is captivating and SO MAGICAL. On the other hand the writing style was difficult for me at times, even though, I loved the story.
Every Heart a Doorway (Wayward Children #1) by Seanan McGuire (4/5 ⭐️⭐️⭐️⭐️) REVIEW HERE
---
---
The rest of the year I had some readings too, 3 in total apart from the 2 that I read in the Read-a-thon, which I've really LOVED!. One of them, a rereading in preparation for its sequel, another was very unexpected and finally, a sequel that completely surpassed the first book.
I know that, as I said before, I feel that I have had a bad month in quantity, I can say that I have a fantastic on in quality, these books are fantastic, so I don't want to waste more time, let's start!💞
---
👑 Re-Reading 🗡️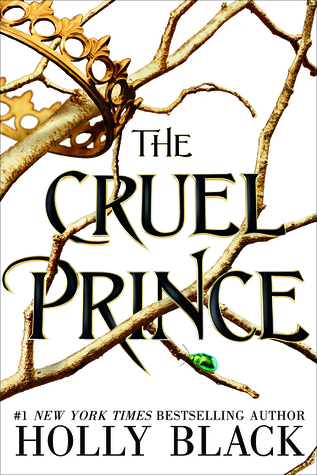 You know that I love this book, it's absolutely EPIC. So now that the sequel is very close to its release date, I was ready for a re-reading and so go back to live everything to keep it fresh in my mind and be ready for The Wicked King. In fact, I feel that I will never be 100% ready, but here I go.
It's such an amazing story full of deceptions and betrayals and I love that. Jude continues to be one of the best female characters I've read this year, her growth is remarkable and I can't wait for the next book because that ending is EVERYTHING
The Cruel Prince (The Folk of the Air #1) by Holly Black (4.5/5 ⭐️⭐️⭐️⭐️⭐️) REVIEW HERE
---
👊🏻  Unexpected Reading ⚔️
OMG THIS BOOK, is fire. I don't know why it took me so long to read it, it's really sensational. As I say was an unexpected reading, because I didn't plan to read it, but since I didn't know what to read, I did the "Try a Chapter Tag" and then I read the first chapter of this book and felt that I had to continue with it, and luckily I did it, because blew me away
The characters and the construction of the world are AWESOME, I think there's something that makes this story feel very real and that has an impact on me, and the plot is made so intelligently. Simply WOW, you have to read it. I'll probably be reading the next one next month because I can't wait
An Ember in the Ashes (An Ember in the Ashes #1) by Sabaa Tahir (4.7/5 ⭐️⭐️⭐️⭐️⭐️) REVIEW HERE
---
🌟  Something Magical 🚪
This book was so good!, much more than I expected. I love Jack and Jill as characters, I think they're super interesting to follow, and know more about their experience and about the world where they have to grow up, was fantastic! The construction of the characters is PERFECT and that sinister vibe, conquered me. This sequel, for me, super to the first book and was all I needed
Down Among the Sticks and Bones (Wayward Children #2) by Seanan McGuire (4.5/5 ⭐️⭐️⭐️⭐️⭐️)
I'll be uploading a couple of short reviews, of this book and Beneath the Sugar Sky soon!
---
---
💕  Despite being a strange month in terms of my reading, was an EXTRAORDINARY month in terms of the blog, and although I don't usually share these things because I don't want to make this a competition or something, but I have THANK YOU for the incredible SUPPORT and LOVE that all of you have given me every day in this month with a like, a comment or just a visit, all this means the world for me, and encourages me to continue and be better every day. You're the best guys. I'm overwhelmed with love 💕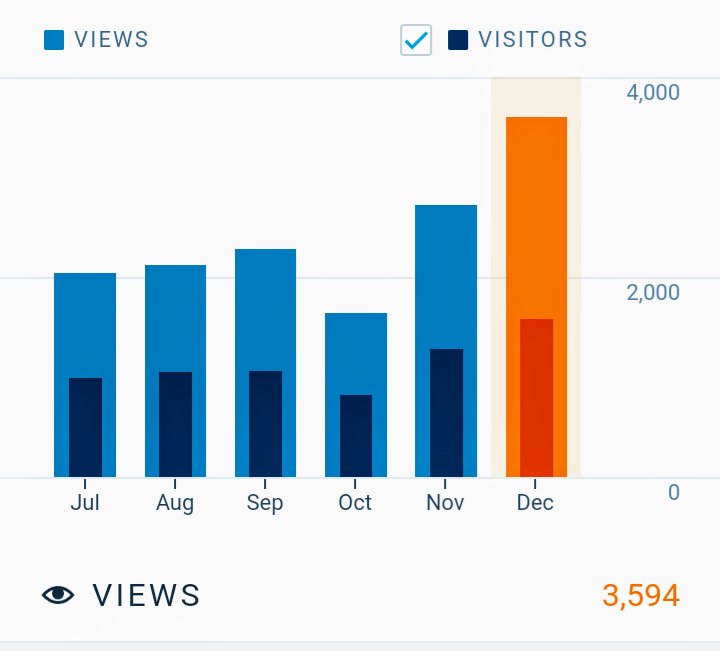 ---
---
What has been your favorite reading of the month?
Feel free to leave your comment below, I always love to know what you think 🙂
find me at