🌟Before starting with this super fun tag, I want to thank all of you who have wished me a good holiday and even more, to those who have decided to subscribe to the blog in these two weeks that I've been absent, I'm so grateful with this beautiful community. And YEAH!, I'VE CAME BACK!!.
I spent a few very nice weeks with my family, I really needed to disconnect a bit and focus on myself, you know? Sometimes that's necessary and there's no shame in it.
On the other hand, only a few days of my free time had passed and I was already thinking about new content for the blog lol, that made me realize that I really love doing this and now I'm super excited to start again, and to bring you new things, and funny post to the blog🌟
---
🎃So, happy Halloween to everyone! What better for this day to share a spooky tag together, right?!, I think this's one is sensational, I've seen it in several blogs, it's kind of old, but I really want to do it anyway so I hope you enjoy it and decide to try it as well!.
This Halloween Book Tag is created by Book Adventures, seems like the blog has been deleted, but even so, I can't stop mentioning it.
Without more further ado, let's start!🎃
---
---
Favorite scary, must-read for Halloween?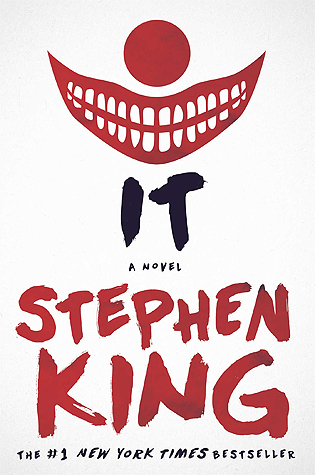 I'm not an expert in terms horror books, I haven't read that much actually, but I think that "IT" is definitely, one of those books that are made for this time of the year, super creepy from beginning to end
---
Scariest book cover, like ever?
I think "The Creeping" has one of those spooky covers, but I don't want to repeat myself, since I've used that cover in my previous TAG, so I choose this one, which although it may not be terrifying for many of you is quite disturbing for me
---
If you could go trick-or-treating with any author, who would you pick?
I choose Laini Taylor, first, because she's one of my favorite authors, second, because any time I can spend alone with her mind would be a blessing ❤️
---
If you could dress up as any bookish character for Halloween, who would you be?
I can't choose between my three queens, but any of them would be amazing !.
1) Adelina Amouteru (The Young Elite by Marie Lu)
2) Tessa Gray (The Infernal Devices by Cassandra Clare)
3) Karou (Daughter of Smoke and Bone by Laini Taylor)
---
If you could find anything (from any book) in your trick-or-treat stash, what would you hope to find?
This is such a good question, for which I have no answer. It's so hard to tell!, I think I would like to get some kind of super power or maybe Harry Potter's invisibility cloak, that would be very useful lol
---
In what fictional world would you like to go trick-or-treating?
This one is kind of obvious, but what would be more cool than to go trick-or-treating in the Harry Potter world, right?
---
What book villain would you not like to meet alone in a dark alley on Halloween?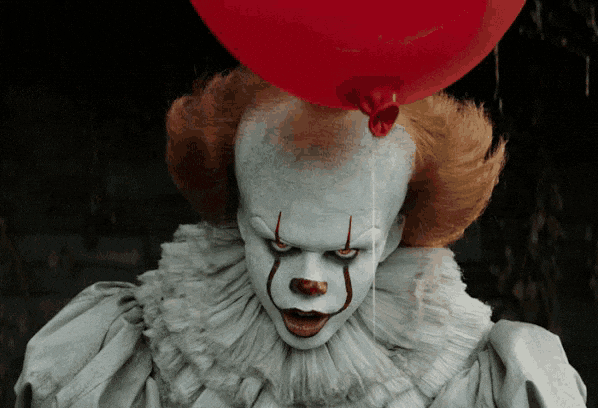 I think finding Pennywise would be the worst scenario, Can you imagine?! This guy can become your worst nightmare, I can't think of anything more scary
---
Would you rather dress up as a vampire, zombie, werewolf, or shadowhunter?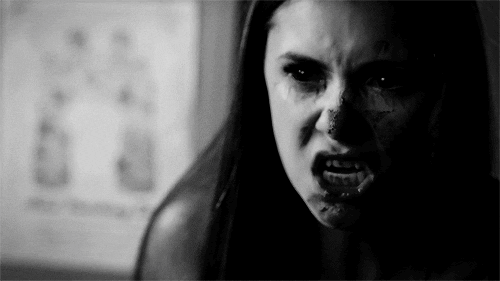 Vampire ALWAYS ❤️
---
Pick a candy (just one) from Harry Potter that you would love to find in your stash?
I choose the chocolate frog, because I think it's one of the most iconic candy of the saga and it would be incredible to have one, would I dare to eat it? I don't know that lol
---
The last question isn't something I can answer because I'm from Argentina and here people don't celebrate Halloween so there are no candies dedicated to this holiday, on the other hand, I decided to ask this question to you! so, Tell me … What is your favorite Halloween candy? & Why? 🧡
---
---
🎃

I hope you enjoyed it guys and above all, I hope you decide to do it. I would love to see your answers!, so, tag me if you do so to be able to check it out

 🎃
find me at
header photography 
Pinterest