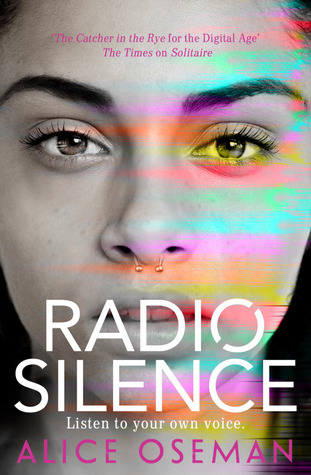 Title: Radio Silence
By: Alice Oseman
Pages: 403
Published: February 25th 2016
By: Harper Collins Children's Books
Genre: YA|Friendship|Contemporary|LGBT+|Favorite
Buy it: Book Depository
What if everything you set yourself up to be was wrong?

Frances is been a study machine with one goal. Nothing will stand in her way; not friends, not a guilty secret – not even the person she is on the inside. Then Frances meets Aled, and for the first time she's unafraid to be herself.

So when the fragile trust between them is broken, Frances is caught between who she was and who she longs to be. Now Frances knows that she has to confront her past. To confess why Carys disappeared…

Frances is going to need every bit of courage she has.

Engaging with themes of identity, diversity and the freedom to choose, Radio Silence is a tor de force by the most exciting writer of her generation.
---
---
OMG OMG OMG, I'm so HAPPY that this book has crossed my path, is absolutely beautiful in so many ways, I don't want to seems dramatic (although I am lol) but I'm in fact crying right now of how much I love this book. You can get the idea now of how incredible it was for me. I don't usually add books easily to my favorites list, but I'm very pleased to say that this one has made its way to my list, and it's well deserved 
🌟 This book is part of my participation in the Contemporary-A-Thon!!
It's so hard to talk coherently about a book you love, sometimes I think that when I don't like a book it will be a difficult review, but this is a thousand times more difficult, because the only thing that goes through my mind right now is "OMG I love this book", and that is not enough, right? lol
I got into it knowing absolutely NOTHING about, I just knew that everybody adored it and that was enough to me to read it. The story follows the character of Frances and she's a study machine, her grades have always been perfect which has led her to be a great candidate for the best universities, and although she seems to have her life resolved but meeting Aled will made her see the world from a different point of view, and she'll ask herself what she really wants. 
I felt this book too close to my heart due to personal things of my life, and also because it touches absolutely deep and real issues. There's nothing fake about this story, it keeps everything very real no matter how hard it is and I appreciate that a lot on the part of the author, who has managed to create a very realistic cast of characters. Radio Silence is about PERSONAL DISCOVERY, about asking yourself things like what you really want to do with your life and if it's worthwhile to follow the paths that the society says are "right" to follow, you know?. I know we can all feel identified with one of these characters I'M 100% SURE of it and that's why I recommend it a lot.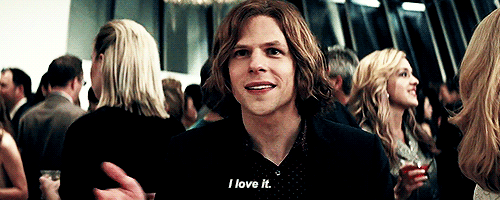 It touches extremely important issues such as identity and sexual diversity, we have bisexual, gay and demisexual representations, and the way in which it's handled is brilliant. With so much respect and love, above all discovery and honesty. It touches on family issues too , hard things like abuse, but also very unique and inspiring ones like Frances mother which I've loved,she's an amazing single mother.
Although it sounds pretty hard and serious, I assure you that it has a lot of comedy too and it has really relaxed and fun scenes, I love how the author has been able to handle this in such a balanced way throughout the book.
All the time while I read it I had that kind of cozy feeling of happiness and love inside me, and I knew it would be a favorite because it has made me go through all the emotions.
LOVE is a main theme in this book, but I'm not talking about the love of a couple, but rather the friendship kind of love, of supporting the other until the end. The connection between the main characters is MAGICAL, like few that I've read in my life, I literally felt the unique bond that unites them, I talk about this and I get all excited because it was really beautiful. Of the best characters I've read in my life
Well, I said I wouldn't do this long but I always fail lol. I highly recommend this book, I'll be reading EVERYTHING that the author writes, because the writing style is beautiful and the way in which she transmits the feelings is magical. I really believe that everyone can feel identified in some way with this story and its characters, and also involves a great FANDOM which is something that many of us enjoy. Basically YOU HAVE TO READ IT 
---
---
5/5 ⭐️⭐️⭐️⭐️⭐️ 
---
---
  🌸 Feel free to leave your comment below, I always love to know what you think 🌸 
find me at