🌸 Hi Guys!, I hope you're having a beautiful day, today I'll share with you my August Wrap Up, where I tell you about the books that I've read during the month. Well this month was pretty good, I think I learned a couple of things especially to not forced myself too much with my reading because with the rhythm of daily life it's dificult and although I can't read everything I expected anyway is fine. It's normal and it's simply the life that keeps you busy sometimes. Even though I've been busy, I've been able to read 5 books and I'm super pleased with it!!
I've been doing two things too that I've wanted to do for a while, one of them is to be more active on Twitter, I know that many of you might want the opposite lol, but I've never been a social media person, I mean I have social media accounts but I don't usually use them that much and I think the most favorable part of starting to use Twitter more is that I was able to contact many of you this month, talk and have a great time, so I hope to continue doing it. 💕 
Second, I'm working on my new TBR JAR!, it's so pretty, but it's still in process, once I finish it I'll take pictures to upload them here and show you. I'm very excited because it looks very nice and once I finished it I can start to take out books from there again. My main goal is that is updated and beautiful.
Going back to the 5 books I've read this month, I've had a rather strange mix, from books that disappointed me to things I loved with my heart, within these a re-reading, an ARC, a book with a lot of HYPE and a couple of sequels. I'm very excited to start talking about them so, let's start!🌸
ARC of the Month🐝 
I spend a great time reading this book!. I really like the Paranormal genre but I always have trouble finding an original one and with this book, compannion of Black Birds of the Gallows, originality was exactly what I got. I love the way Meg Kassel writes, I think it's so fluid and addictive, it's so hard to put this book down, besides the main idea, as I've said thousands of times, is so UNIQUE!, the use of animals to create this dark and mysterious plot, full of curses, is brilliant!.
I recommend it a lot if you want to change your reading a bit and read something completely new, with a plot that eill catches you for sure, all the time while I was reading this book I felt I was watching a television series and I love that feeling
As always I leave you here below my full review (spoiler free) in case you want to know more about it
This book comes out in September 4th 2018 and you can't miss it!
Keeper of the Bees (Black Birds of the Gallows)by Meg Kassel (4/5 ⭐️⭐️⭐️⭐️) REVIEW HERE
---
---
Re-Reading💥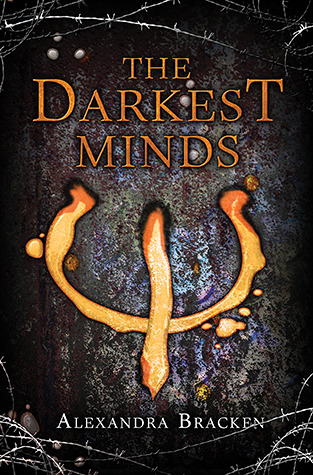 What a beautiful thing it's to read a favorite again, nothing compares with that feeling of seeing the people you loved so much again and with a story you miss! This re-reading did all that for me, I think I even enjoyed the book more this second time around, I don't know why but I lived it all in a very intense way and I simply LOVE this book and the trilogy in general that I hope to continue re-reading, to finally read the fourth book.
I think if you like X-Men and the dystopian worlds you'll love this book. The characters are so beautiful, I feel it's a book that although the years pass doesn't feel old when you read it and that's great.
Obviously I recommend it a lot if you haven't read it yet because it's really worth trying
The Darkest Minds (The Darkest Minds #1) by Alexandra Bracken (5/5 ⭐️⭐️⭐️⭐️⭐️) MINI THOUGHTS
---
---
Worth the Hype 😍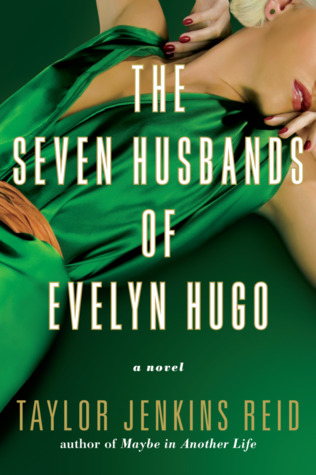 I was a bit scared I must admit to read a book with so much hype, especially because I don't usually like the books that everyone else loves, so that made me a little nervous. And in spite of everything I LOVED this book as much as everyone else. I think this is one of those few books that cross your path and you know you can't forget them so easily, I know that this story will stay with me along with its characters. What I like most about this book and I highlight most is how incredibly real it feels, it's fantastic the great ability of the author to tell an absolutely moving and fascinating story in such a natural way, the writing style is INCREDIBLE one of the best that I've read and all this made the book something absolutely perfect. I'm not surprised to see all the people so amazed by it. Evelyn Hugo is a brilliant character like few I've read, she has captivated me. I have more feelings than words about this book
The Seven Husbands of Evelyn Hugo by Taylor Jenkins Reid (4.5/5 ⭐️⭐️⭐️⭐️⭐️) REVIEW HERE 
---
---
🗡️Sequels of the Month🔑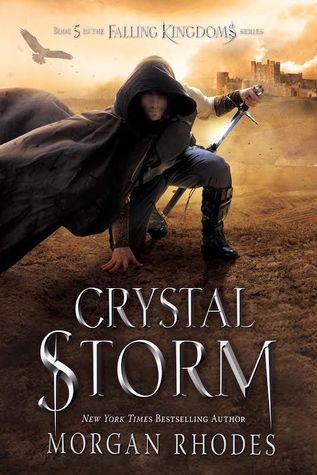 LOVEEEEEED this series, I'm so grateful to my boyfriend for having made me read it. Honestly I'm too much in love with the characters and the world so I know it will be difficult to finish it, deep down I feel like I don't want to read the last book like never, simply because I don't want it to end.
This book in particular is very good, I almost never feel physical pain reading, but this book was so intense that it literally made me shake. Many things are happening very fast and I wasn't ready. I love also how in each chapter you are surprised and there's a turn that you didn't expect, it's incredible, I love that of this series. Also to be a high fantasy book is very easy to read. The only reason why I've given a lower rating this time is because at the end I feel that everything happened very fast and that felt a bit presipitated. even so Morgan Rhodes never disappoints
Plus: My BABE is on the cover, so it's my favorite cover ever lol
Crystal Storm (Falling Kingdoms #5) by Morgan Rhodes (4/5 ⭐️⭐️⭐️⭐️) REVIEW HERE
---
This book is my big disappointment of the month, I was honestly excited to continue with this trilogy because the first book was really good and the dreams thing seemed great, I was excited to see more of that aspect in the second one, but unfortunately I found myself with the opposite.This book focuses more on the subject of school gossip and was so boring, because I honestly wasn't interested in that and if it's going to focus on something other than the paranormal aspect then I'm not really interested anymore. The last part was good and the main character started to be herself again, but still I can't do much with 20% that I liked, so I'm abandoning this trilogyI'm not interested in continuing and somehow it feels good to say it LOL
If you want to know the points more detail about why I didn't like this book then you'll find them in my review
Dream On (Silber #2) by Kerstin Gier (2.5/5 ⭐️⭐️⭐️) REVIEW HERE
---
---
What has been your favorite reading of the month?
Feel free to leave your comment below, I always love to know what you think🙂