🌸 Hi Guys!, I hope you're having a beautiful day, today I'll share with you my July Wrap Up, where I tell you about the books that I've read during the month. I'm pretty comfortable with the amount of books I've read this month, especially since it's what I usually read and I feel good about it, even so I hope I can read a little more next month.
Like every month I love to remind you that I love being here sharing this space with you, my 2 year blog anniversary is so close, so it makes me a bit nostalgic, I guess, but yes, super happy of the people I've met and everything I've learned. Really grateful.
Returning to our wrap up, I read 5 books this month and sadly, but for now, I didn't finish one. I can safely say that it was a magical month, since absolutely all my readings have this main element that is magic, and you know that I love that aspect so I'm happy for it. Beside, I haven't had any reading below the 3 stars, so I consider it a month of very good readings in general!. I hope everyone had an incredible month of reading🌸
I don't want to delay this anymore so let's get started!💕 
---
---
ARC of the Month 🔥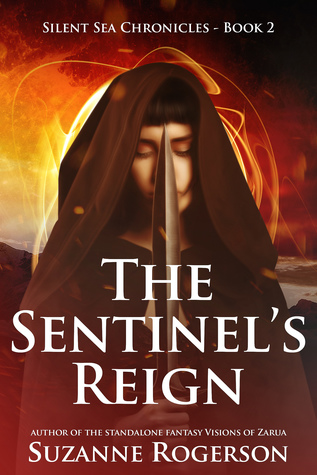 This is the second book in the Silent Sea Chronicles trilogy, and it's really amazing! I really enjoyed the first book as well, it's a fantasy that I can very easily recommend to both young adults and adults as I feel that it fits with any age range.
The magic is handled in a super unique way that I know you could enjoy, besides as always I can't stop mention the world building of this books cause is fantastic.
Also if you like books that follow the story of several characters this book is for you. To be a quite complex fantasy, it's very fast to reads and the author does a great job making you want to know more and more, until you end up on the edge of your seat because of the tension vibes that you live reading it.
I've spent a great time reading these books and I'm also happy to know that I'm supporting the work of an independent writer.
Our support for independent authors is so important 💕
I leave here below as always my full review if you want to know more about both of the, the FIRST BOOK (The Lost Sentinel (Silent Sea Chronicles #1) by Suzanne Rogerson)  and this ones. Don't worry, both are spoilers free
The Sentinel's Reign (Silent Sea Chronicles #2) by Suzanne Rogerson (4/5⭐️⭐️⭐️⭐️) REVIEW HERE
---
---
DNF, for now!🙄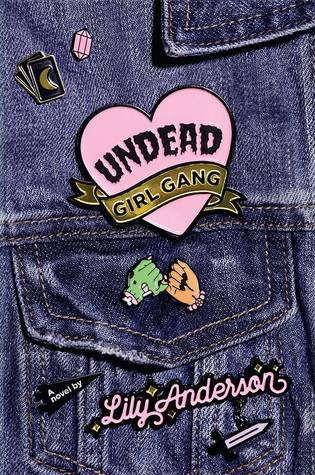 Maybe I read only 20% of this book, and honestly I wasn't feeling it, so I thought that if I continued to read it, it was more likely that I wouldn't enjoyed it and end up giving it an unfair rating because of that. I can see the potential it has, so after thinking it over I've decided to leave it for now, it is not the right time to read it, that's all, and maybe I picking it up again later when I feel like doing it
Undead Girl Gang by Lily Anderson (DNF)
---
---
Mixed Feelings❄️ 
This book was a challenge at the time of review and rating it. Honestly, I didn't enjoy it as much as I thought I would, of course I had great expectations due to all the hype surrounding it and this surely has played a little against me. Even so, enjoyed the mythological aspect, I feel that I've learned things about Russian mythology and I love that. I also really liked the main character. But on the other hand, I found it very heavy to read and quite confusing in terms of the writing style, I guess it's not for me.
I still don't know if I'll read the next one, maybe, but for now I don't feel ready for it.
I recommend it for those who want to read something atmospherically beautiful but I warn you that it will take you a time to doing it.
The Bear and the Nightingale (Winternight Trilogy #1) by Katherine Arden (3/5 ⭐️⭐️⭐️) REVIEW HERE
---
---
Continuing and Loving it🗡️
Gosh this series has me dying. I didn't expect to give 5 stars to another book in this series even though I knew that I would love it, you know? I don't kno, I just loved so much the previous one, that I didn't expect to love this one that much as well. But it was just incredible, so many things happened that I wanted and needed to happen, the next book will be fire, I can feel it. I can see the great growth of the characters and that makes me happy, I feel that I know them since always and I don't have much more to say actually, it's always difficult to talk about a book that you love so much, but well, I suppose it's obvious that I recommend this series if you haven't read it yet, it's also amazing how much it grows in terms of writing, characters and plot, each time is more intriguing and I can't wait to continue.
Frozen Tides (Falling Kingdoms #4) by Morgan Rhodes (5/5 ⭐️⭐️⭐️⭐️⭐️) REVIEW HERE
Reviews of the previous books in case you want to check them out
Falling Kingdoms (Falling Kingdoms #1) by Morgan Rhodes
Rebel Spring (Falling Kingdoms #2) by Morgan Rhodes
Gathering Darkness (Falling Kingdoms #3) by Morgan Rhodes
---
---
Fun and Easy to Read🔑
This book is that kind of books that you have to read if you want a quick/easy reading and also is very enjoyable.
I went for this book because it's the last one I had left to read of my June TBR, where I let Goodreas choose the books I would read, and I'm so glad about it, because maybe I never would have read it otherwise, you know, it's that kind of book that you have since ever and never read lol.
The book has some cliche aspects, especially the romance and there's nothing really unforgettable about it to be honest, but nevertheless, knows how to handle the main theme, which are dreams, in a very original and well thought out way. I love seeing everything that happens in the dreams of the characters and the pact between them makes the plot very intriguing.
I'll be continuing with the trilogy next month, because it's fun and I want to know how the story will continue. Super happy for having finally read a book by Kerstin
Gier!
Dream a Little Dream (Silber #1) by Kerstin Gier (3.5/5 ⭐️⭐️⭐️⭐️) REVIEW HERE
---
---
New 2018 Release🌊 
This book is so magical and beautiful. I have to confess that the magic of this book I don't think is exactly the magic itself, I think that anyone could enjoy it though, but the sisterhood between our main characters, that's the true magic of this book and the aspect that I've loved the most.
Georgina's story takes place on a beautiful little island where people go every year in search of a magical bird. Love the scenery, you know I love islands lol. And I can't help but highlight the incredible work of the author when creating the main character, she's lesbian and the representation is incredible, honestly one of the most natural and beautiful that I've read about, and the romance that's handled has so much discovery and sweetness in it, I loved it.
Please, read this book 😄
Summer of Salt by Katrina Leno (4/5 ⭐️⭐️⭐️⭐️) REVIEW HERE
---
---
What has been your favorite reading of the month?
Feel free to leave your comment below, I always love to know what you think🙂