🌸 Hi guys, I hope you're having a great start to the week!
I don't usually do this type of double reviews thing, but honestly I will not have the time to write separate reviews, because I have several post that will come out and I want to stay organized. Surprisingly my reading rhythm has grown a lot and I'm really happy with it, cause of this I've been able to finish these two books very fast !. And obviously I don't want to delay to tell you everything I think about them, I hope you enjoy the post babes!🌸
---
---
Title: Summer of Salt
By: Katrina Leno
Pages: 272
Published: June 5th 2018
By: HarperTeen
Genre: YA-StandAlone-Magical Realism-Contemporary-Magic-LGBT+-Romance-Mystery-Family
Buy it: Book Depository
Practical Magic meets Nova Ren Suma's Imaginary Girls and Laura Ruby's Bone Gap in this lush, atmospheric new novel by acclaimed author Katrina Leno.

A magic passed down through generations. An island where strange things happen. A summer that will become legend.

Georgina Fernweh waits impatiently for the tingle of magic in her fingers—magic that has touched every woman in her family. But with her eighteenth birthday looming, Georgina fears her gift will never come.

Over the course of her last summer on the island—a summer of storms, falling in love, and the mystery behind one rare three-hundred-year-old bird—Georgina will learn the truth about magic, in all its many forms.

In Summer of Salt, Katrina Leno weaves another gorgeously original novel of magical realism and coming-of-age. Fans of April Genevieve Tucholke and Anna-Marie McLemore will be swept away.
---
---
This book is so beautiful, I feel so emotional about it now that I've finished it. Although it's an unquestionably magical book, it is not the magic what has captivated me, but the relationship between these two sisters and the poetic form in which the story is told. First time trying with the author but not the last one, I'm sure.
Summer of Salt follows the story of Georgina Fernweh, a 17-year-old girl who impatiently waits to be touched by magic, just as every woman in her family has been for generations. And while her twin sister Mary has proven to be able to float since she's only a child there's still no sign of magic in Georgina. They live on this beautiful little island where many people go to each summer hoping to see this rare three-hundred-year-old bird. But this summer things will be different for the Fernweh sisters and Georgina will discover magic in all its forms. 
There are so many things that I adored about this book, I really like the way in which the story is told as I feel that there is something very real about everything that happens. One of my favorite things without a doubt, is the relationship between Georgia and Mary, they are so different from each other, they really are like day and night and even then, there is a love and a unique union, like no other between these two girls. This type of relationship for me is much more valuable than any kind of romance and I've enjoyed this aspect so much. I liked seeing how Georgia is always taking care of her rebellious sister and never judging her about her actions. And even when Mary is a little cooler in terms of her emotions you can really see, especially when it comes to the end, how much she loves her sister. I'm simply in love with this sisterhood
Another very strong and great point about this book is the way in which sexuality is touched, Georgina is openly lesbian and see how she talks about this and how others act with so much support, naturalness, love and without judgment it's wonderful. I think the LGBT+ community deserved this kind of representation so incredibly real and well achieved. . The love relationship is simply lovely and I'm all for the discoveries that are in it and this love is so beautiful and so healthy. I'm amazed! 
I enjoyed a lot also the friendship between our main character and her best friend Vira, they are so funny and beautiful together, also Vira is 100% the best friend in the world and she's always there, even in the most difficult moments, and the fact that she's so honest is great
I want to talk a little now about some things that didn't convince me:
The way the magic is handled is a bit strange, I love the fact that it's a family with a lineage of strong and independent women who have powers, that's great. But even so, there's something that was incomplete for me in this aspect and the way in which it unravels in the plot seems hasty, I would have liked to see a little more development and explanation in this topic.
Another thing is that I think there are parts in the book especially in the middle of it, where it's a bit heavy and there are several scenes that seem to be made in order to extend a bit more the story, which is crazy because it's a pretty short book, but it was what I felt. 
Going back to the important side of the book, without wanting to do exactly spoilers, I feel I should comment that the subject of rape is touched in here, and although it's not done until the end, I think it's taken from a very interesting angle. It raises how society in some way blames the victim for the rape, and the fact that this happens in real life makes it even more shocking. We all know that the victims of abuse or rape should never be put in tremendous situation, and under that kind of look when under no circumstances is their fault, but of the alleged rapist. I want to clarify that the way in which this topic is touched is magnificent and gives you a whole new perspective of the subject leaving much to discuss. I think the author did a great job as it is not an easy topic to touch.
To finish, the end has left me in tears, I LOVED IT !. I didn't expect to cry at all, but the love I felt when I was reading this book among the characters was so beautiful
that i really felt it and what can i say!, I'm weak and I love the love between family and friends. I highly recommend this book if you want to read a captivating story with a beautiful and poetic writing style and with a great brotherhood bond that I've loved
---
---
4/5 ⭐️⭐️⭐️⭐️ 
---
---
---
Title: The Sentinel's Reign (Silent Sea Chronicles #2)
By: Suzanne Rogerson
Pages: 352
Published: June 27th 2018
By: Createspace Independent Publishing Platform
Genre: YA-Magic-Fantasy
Buy it: Book Depository
The new Sentinel's reign is doomed to failure unless Tei can prevent the Kalayan people from plunging into war.

With the new Sentinel initiated and the magic restored on Kalaya, life is flourishing for Tei and the exiles. But Rathnor's plans for war soon escalate and thwart any chance of peace.

Brogan's position on the Assembly is uncertain as rumours circulate that he is an exile spy.

After an attempt on his life, Farrell is more determined than ever to build a home for his people on Stone Haven. But the council have their sights set on Kalaya and Farrell struggles to steer them from war.

As trouble brews within and outside forces gather against them, can the exiles keep their hold on the magic, or will this spell the end of Kalaya and its people?

The Sentinel's Reign is a heroic fantasy. If you like character-driven adventures then you will love The Sentinel's Reign.

This is the second book in the Silent Sea Chronicles trilogy and follows on from The Lost Sentinel.
---
---

 🌸Book One: Short Review: The Lost Sentinel by Suzanne Rogerson
---
---
It was easier than I thought go into this world again, these books have great potential, especially their characters and the atmosphere of danger that it's constantly surrounds them.
Of course, I can't tell you what this book is about because they would be a lot of spoilers of the first one, but I can recommend it so easily, especially if you like fantasy and you're in those moments when you want to try something more mature, this is the perfect trilogy for you 
Many things have changed in the life of the characters after tragedies that have occurred in the previous book. This puts them in a place of doubt, because even when they think that many things could be good now that the magic has been restored, there is always something behind waiting to make its appearance, rather dark things that create new obstacles for our characters, when they least expect it. There is something in this story that I find captivating, and I think it's the fact that although you know that some things have been solved and you have that little ray of hope for it, at the same time you know that something even worse could happen at any time and that feeling of insecurity keeps me very hooked. I'm on the edge of my seat all the time knowing that nobody is 100% safe. It's really scary, actually lol. #TeamTei
I think the characters have been developed a bit more in this book and since it's something I felt was missing in the previous book, I'm happy to see that it has progressed in this one. And although I've enjoyed much more of the story of each character in this opportunity, I'm still not sure about the magical aspect, I find it intriguing but it's not my favorite aspect. Even so, I think it's created in a very smart and unique way and its originality could captivate many of its readers.
I love the writing style, I love when the authors manage to tell a story that seems so complex in a very simple way, I think it's something unique and it has that power to keep you wanting for more. It's also very quick to read! 
I want to emphasize that although it's a fantasy and has all the aspects of one, it also touches very human themes that are sometimes unfairly left aside in this type of books as much as love, how to deal with loss, personal search, which is your purpose in life?, and those types of topics
I think that if you like books with multiple characters and you like to follow the story of each one as if you were there with them, you have to give this trilogy a chance. Also as always, I think it's very important to support our independent writers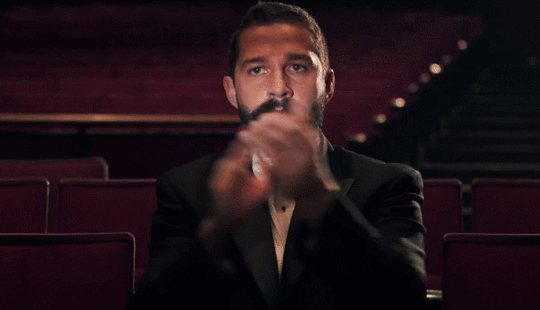 I wasn't very sure about the ending, because I honestly didn't know that this would be a trilogy lol. Then I was a little lost, but now that I know there will be a final book then the ending make more sense to me, but I have to warn you that if you don't have the third book in your hands when you finish this one, get ready, it will be a long wait!. It's one of those books that at the end of one you need to follow with the next one ASAP, but we have to wait like normal people lol. 
---
---
4/5 ⭐️⭐️⭐️⭐️ 
---
---
Feel free to leave your comment below, I always love to know what you think
find me at