🌸 Hi Guys!, I hope you're having a beautiful day, today I'll share with you my June Wrap Up, where I tell you about the books that I've read during the month. Well this as I had predicted wasn't a month of alot of readings, as I told you about in my TBR, I would be studying a lot this month because I have an important test in the first days of July, and that along with work and daily life made me have pretty much no time to read, and you know how to manage the time between reading, studying, working and having a blog is quite a struggle. Sometimes I think that we, book bloggers, need clones or something, that will be great lol. But, despite all this, I have really enjoyed everything I've read so I can say that it was amazing🌸
In other news, THE WINTER has come here!❄️ , and OMG this will be one of the coldest winters in my country and I'm kind of ready for it, with my blanket, my book and my coffee, surely I'll be well haha. So jealous of all of you who are going through such warm climates, I miss summer, although I must say that spring has always been my favorite season.
Now going back to my reading, cause I always start to talk a lot lol …
I read a total of 3 books this month, I read fantasy, contemporary and historical fiction, which is GREAT, a quite varied month regarding genres.
The 3 books were fantastic and I can't wait to tell you more about them, let's start!🙌🏻
---
---
Heartbreaker but Sweet 🌟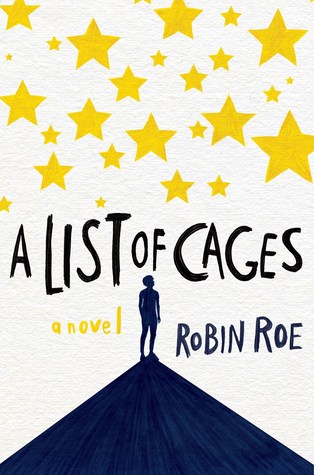 This book is so worth reading, it's a touching reading about two boys and a beautiful kind of friendship. I really didn't expect all the feels that it made me feel when I just started reading it, so it was a surprise, but I think it had that impact on me mostly because of the main character, Julian, since I have a brother who suffers from social anxiety and his name is also Julian, which made me feel so close to this character. Obviously even if you don't have that kind of connection you can enjoy it anyway, it touches very hard issues such as physical and mental abuse, but if you can deal with that, I couldn't recommend it more.
It is a powerful , beautiful and meaningful story
If you want to know more about it, you know that as always, I'll leave you my full review here below
A List of Cages by Robin Roe (4.5/5 ⭐️⭐️⭐️⭐️⭐️) REVIEW HERE
---
---
What is this Series Doing with Me?! ⚔️
This book is just so fantastic, LOVE IT!.
This series has me absolutely hooked, each book is better than the previous one and that's great, it has that power to keep you wanting for more and more. This series is full of action, revenge, betrayal, romance and beautiful landscapes. And even better than all that?: INCREDIBLE CHARACTERS
Can I recommend it again? Yes, I'm so excited to read Frozen Tides, I've heard that it is the favorite of many of you and I can't wait
#TeamCleo👑
Gathering Darkness (Falling Kingdoms #3) by Morgan Rhodes (5/5 ⭐️⭐️⭐️⭐️⭐️) REVIEW HERE
---
---
A BIG Surprise 🎻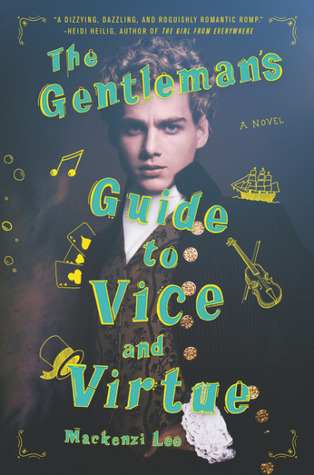 I have to confess that I wasn't interested in reading this book as much as everyone else, I have had it in my TBR for quite some time and I wasn't sure if I would read it at some point especially because it's a book with a lot of travel from one place to another and that's a topic which I always have problems with, let's say I'm not a big fan, but surprisingly I REALLY LIKED IT! (thanks to Goodreads who chose this book for me)
I think that part of me that get into it with low expectations did me a favor, I really enjoyed this book, the plot is very interesting but what won a place in my heart are the characters, more specifically Percy and Felicity, I adore them, they're created so well that sometimes you forget that they are not real lol. Even when I don't liked Monty, the dialogues are funny and keep you wanting to continue reading which is a great merit.
I can't wait to read the next one!
The Gentleman's Guide to Vice and Virtue (Guide #1) by Mackenzi Lee (4/5 ⭐️⭐️⭐️⭐️) REVIEW HERE
---
---
What has been your favorite reading of the month?
Feel free to leave your comment below, I always love to know what you think🙂