Hi Guys!, I hope you're having a beautiful day, today I'll share with you my April Wrap Up, where I tell you about the books that I've read during the month. This month was so weird for me, I have that feeling that the month had fewer days than it really had, it passed too fast!.
I thought I would do better with my TBR, I'm a little disappointed to be honest, but well…, although I haven't read that many books, at least I enjoyed them so I'm excited to tell you about it.
I've started a new series, a huge series actually, which make me very happy because I loved the first one and it was a recommendation from my boyfriend, also finished a trilogy which was one of my main goals. I attempt to finish the most series this year to be more orderly and be able to start new ones too.
So in total I read 4 books in April, which is silly cause I did have time to read but I guess sometimes it happens, and you just can't focus on reading.
I've read as always a bit of everything in terms of genres, I have a bit of fantasy (as usual), paranormal and contemporary as well. I enjoyed most of them, I really can't say that I hate any so that's a good thing and without further ado let's start!
*Click on the name of the book to add it in Goodreads or in the name of the author to know more about his/her works*
---
---
New Release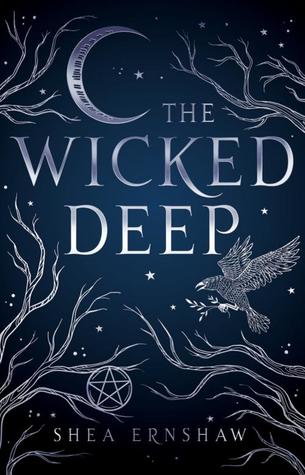 I always try to choose at least one new release of this year to read per month and this was one of my most anticipated so I was very excited when I got it. Even though my expectations were high, cause everyone talked about this book, it didn't prevent the book from overtaking them completely. It not easy for a book to be better than you even expected it to be, you know? and that is exactly what happened with The Wicked Deep.
Love this book so much, I'm not sure if this is the author's first book but from now on I'll be reading whatever she writes. The writing style is so poetic and magical, the plot is super original and engaging, one of the things that most enjoy was that the book was so atmospheric like you simply feel part of this story. It's so hard to explain why I love this book but once you read it, you'll understand
The Wicked Deep by Shea Ernshaw (5/5⭐️⭐️⭐️⭐️⭐️) REVIEW HERE
---
---
Starting a New Series
Betrayals, impossible loves, deaths, battles, magic, unexpected plot twists and strong characters…this book has everything to become a great fantasy series for me and this first one is perfectly constructed to begin with this epic story.
I've heard just amazing things about this series, I know that it's very beloved and I know that many of you love the characters so I was a little scared when I started with it, but I really liked from the beginning and I can't wait to continue with the next book.
I'm fascinated with Cleo and Magnus and I can't wait to see what this story will bring for them
Falling Kingdoms (Falling Kingdoms #1) by Morgan Rhodes (4/5⭐️⭐️⭐️⭐️) REVIEW HERE
---
---
Finishing a Trilogy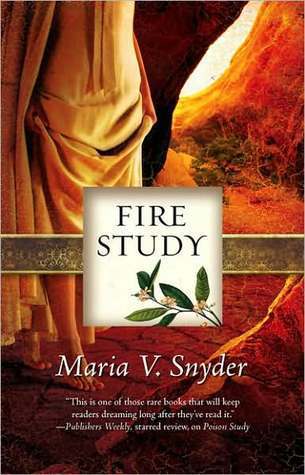 I could never say that this is not a good trilogy, because IT IS. I loved the first two books, but I feel that this one fell short of my expectations, even when after half of was quite incredible ,I can't say the same of the beginning, I expected alot more things happening when I started reading and I confess that I felt kind of bored, I also felt that Yelena's attitudes weren't the same as previous books, and I missed a little the character I met in the first book. Anyway, I repeat, after half of it the story takes shape and the end has been really good and I feel it's a solid closure for this trilogy.
I really want to continue reading the other books of this world at some point
Fire Study (Poison Study #3) by Maria V. Snyder (3.5/5⭐️⭐️⭐️⭐️) REVIEW HERE
---
---
Light but Important Reading
I really appreciate the representations made in this book especially the asexuality as it gives way to a debate about it to get to know more about the subject.
Personally I'm not a great connoisseur of the subject so I feel that I've learned a lot from this book. I know it hasn't been a pleasant reading for everyone and I respect that, especially there are many asexual people who feel that they haven't been well represented and I want to clarify this because I think their opinions are the most important and and everyone has to be aware of it.
On the other hand talking about the book in general I think it's super light and easy to read, a bit cliche at times but that doesn't mean I haven't spent a great time with it, it's fun and the characters are super diverse
Let's Talk About Love by Claire Kann (4/5⭐️⭐️⭐️⭐️) REVIEW HERE
---
---
What has been your favorite reading of the month?
Feel free to leave your comment below, I always love to know what you think

🙂