Hi Guys !, I hope you're having a beautiful day, today I'll share with you my March Wrap Up, where I tell you about the books that I've read during the month. Last month I had decided to do something different with my TBR and I thought that will be fun to let my boyfriend choose the books I would be reading in the month, it was really great, we both had a lot of fun doing it so if you want to check it out I'll leave you the post here: My Boyfriend Picks My TBR[March 2018]
I had so many different books to read that it was really an whole experience, I love to mix the genres a little during the month to make my reading more dynamic and entertaining so it was great that my boyfriend chose the books he chose for me, besides they were all books that I died to reading and in another way I might never have done it, so that was great.
 I read 6 books in the month of March, the 5 books that were in my boyfriend's TBR plus one that I was dying to read, which was Restore Me, so in summary I'm very pleased with myself because I've been able to read ALL the books that were in my TBR, which is always a great achievement for all of us, I guess. I have many different thoughts about each one, alot of different ratings, I've reviewed all of them so as always I'll leave you the link of my review if you want to know my thoughts in a more depth way. I hope you had an incredible reading month and you enjoyed the books you've read, so without further ado let's start!
---
---
😍 THESE BOOKS 😍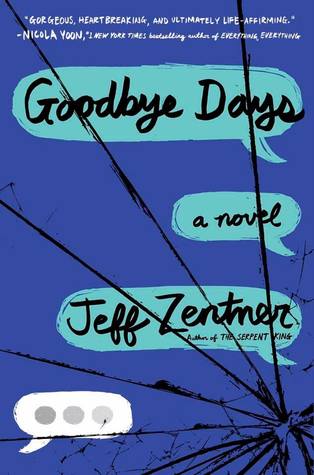 This book is simply BEAUTIFUL, follows the story of a boy who recently lost his three best friends in a car accident and since he sent that last message, to his friend who was driving, this makes him feel extremely guilty for what has happened , also has to deal with some relatives of the boys who blame him for what happened. The book is obviously, as you can imagine, extremely emotional, hard and real, but there is something I love about this book and it's the meaning of it. I really like the message it conveys, the message of friendship, the meaning of the family and love, which is also handled in a very careful and sweet way by the author. It's really a very beautiful and easy to read book.
Goodbye Days by Jeff Zentner (4.5/5 Stars) REVIEW HERE
---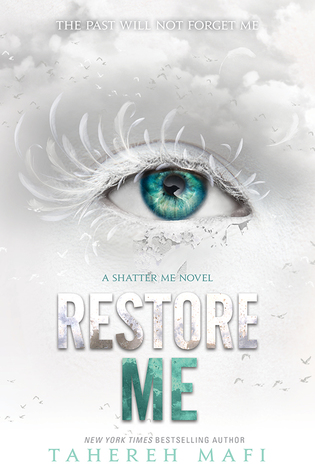 I died with this book, literally I couldn't think of anything else once I finished it. I read it so fast, I think it's because it's one of my most anticipated this year and when I had it with me I couldn't stop reading it. I have to be honest I'm a big fan of the main trilogy, and I love these characters so much that it's a bit difficult for me to talk about them in a subjective way, but I'll try. In Restore Me I can see how the story takes place only a few months after the previous book, and we'll see everything not only through the eyes of Juliette but also in this opportunity we can enjoy Warner's point of view, which I personally enjoyed a lot, I like to have two views of what happens. I love the plot twist, I really like to see Tahereh taking risks with the characters in this opportunity, I appreciate that and especially the growth of them, especially Juliette who has to face new obstacles which will make her see life in another way and see that part, the dark part of herself has made me feel more hooked in this world. I think that the whole book is a plot twist and I can understand why it hasn't worked for some people since everything just changes very drastically, but for me it was very smart on the part of the author and I can't believe that ending! It was just awesome, I can't wait to have the next one in my hands.
PS: there's a lot of Kenji in this book, I know you wanted to know that lol!
Restore Me (Shatter Me #4) by Tahereh Mafi (4.5/5 Stars) REVIEW HERE
---
I still in shock for this book, it's simply BRILLIANT, it has been a long time since I read a book that is written in such a perfect way, I'm surprised by it. I'm really having a great year of mystery books, and this book wasn't the exception. I just love it, I have to confess that I just finished this and that is why I haven't written a review yet, I will surely do it this week, because I want to share with you all my thoughts about it, but clearly you already know what I think, it's an amazing job. This book is about a girl named Cass and her sister called Emma, ​​both disappear one night and three years later Cass comes back and shows up at her house but she is alone and there are no signs of Emma. This is like the only thing I can tell you, in fact I recommend that you don't read the synopsis, if possible, this book has too much content and too much revelations that can end up being a spoiler, so I'll also try to be as careful as possible when talking about it. It's written in this brilliant way that while you read it you begin to you start to question your own thoughts and theories.
I think the book is very interesting but it's also informative in some way, it touches on the subject of narcissism and talks a lot about that. It's also a very dark book, it's quite twisted so I recommend discretion, since it can be too much for those more sensitive readers.
I can't wait to upload my review and so I can talk a little more about my feelings about it, which are everywhere righ now lol
Emma in the Night by Wendy Walker (4.7/5 Stars) FULL REVIEW TO COME
---
---
Mythology Moment
This was such an interesting, informative and fun reading. I really wanted to finally read something by Neil Gaiman! It was a great experience. I enjoyed his writing style a lot. Obviously this book is about norse mythology DAH lol, and it's composed by short stories about different Nordic legends and about the gods, so if you enjoy this kind of stuff you'll love this one. I've learned many things that I didn't know so I feel that it's a book that theaches you something, which is always super important, I have been search other books by the author, plus you have recommended me some, so I'll be reading something by him again soon
Norse Mythology by Neil Gaiman (4/5 Stars) REVIEW HERE
---
---
Unpopular Opinions
This book wasn't what I expected, I knew it would be difficult for me to get into it since it's sci-fi and this genre has always been a challenge for me. Even so, it wasn't the sci-fi aspects that I didn' like but the main character. I had problems with Darrow from the beginning, I couldn't connect with him, he's the typical perfect boy who then transforms into something more perfect, and he's so irritating I just couldn't handle it. On the other hand I also think that there are scenes that aren't well explained, there are too many ramdom words that has no explanation. Also the time in which the situations go by was very confusing for me. This whole book is confusing and I only finished it because I wanted to talk about it in its entirety in my review, besides people kept telling me that in the end it got better but sadly I didn't feel it that way. I have been told that the character grows a lot during the next books but to be honest the writing style is quite heavy so I don't want to continue with the saga.
As always I want to make clear that this is only my personal opinion and that I respect those who love this series
Red Rising (Red Rising Saga #1) by Pierce Brown (2/5 Stars) REVIEW HERE
---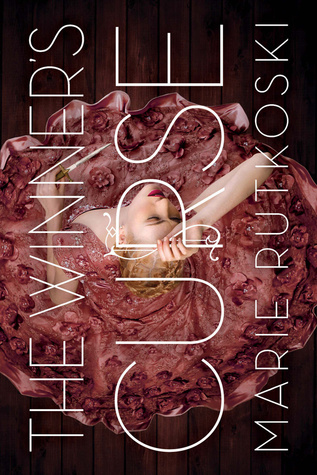 I want to start by saying that I don't think this book is bad, it just didn't surprise me that much, there are some things that didn't convince me as the characters above all, with which I couldn't really connect but on the other hand the world that the author has created seems really good, I think it has a lot of potential.
I think somehow wasn't about the book but was about me, cause I wasn't looking for such a romantic reading in that moment, but something with more political drama and battles that kind of things, so in that respect it seemed very light and focused on the romance, which I think prevented my total enjoyment. Even though I don't close the doors to it, although it is not my priority right now, I could continue with the trilogy at some point
The Winner's Curse (The Winner's Trilogy #1) by Marie Rutkoski (3/5 Stars) REVIEW HERE
---
---
What has been your favorite reading of the month?
Feel free to leave your comment below, I always love to know what you think

🙂