It's Monday! What Are You Reading? is a place to meet up and share what you have been, are and about to be reading over the week.  It's a great post to organise yourself. It's an opportunity to visit and comment, and er… add to that ever growing TBR pile! So welcome in everyone. This meme started with J Kaye's Blog   and then was taken up by Sheila from Book Journey. Sheila then passed it on to Kathryn at the Book Date. And here we are!
Hi loves!, I hope you're having a great start to the week, I know it is hard to start after the weekend, so from here, I send THE BEST ENERGIES for you all !. Today I bring you the weekly meme "It's Monday! What Are You Reading?", which I love since it allows us to keep abreast of our recent and future readings, so without further ado let's start !!
---
I want to take this post to tell you that I've been in a reading slump this month, and it's so annoying. I think that with my birthday and all the people who have come to visit me and all that, I've been super distracted from my reading, at least that is what I want to believe lol. In fact, it's so silly because I've been re-reading books that I adore, so there is no possibility that I will not enjoy them, but somehow I had a hard time piking up the book to finally read it. I know you'll understand, but anyway I wanted to share it with you
I feel like I'm just beginning to feel better now, but I don't think I'll be able to read all the books in my TBR for the month of February, but at least I'll try to go as far as I can and finish with the book I plan to.
I have a very funny and different surprise for my TBR next month so stay tuned, I think you'll like it
I think you'll have noticed that I haven't uploaded many reviews this month, only one of them, this is due to my re-reading mostly, but it's so weird to me not to write reviews, it's my favorite thing in the world so I'll start with it again next month.
Well, it has been long, but I wanted to share what has been happening with you because you're a part of my life and is important to me. Now without further ado, let's start with this
---
---
What I Read Last Week
Tess of the Road 

by

 Rachel Hartman
I really wanted to love this book but I wasn't able to. It's obvious that the cover is wonderful, in fact it's one of the things that most caught my attention, that, and the fact that there were dragons in the book, but the latter has had little development I would say almost none, and has been disappointing. I had great expectations also for the promise of a main character so strong, independent and feminist but I couldn't connect with her, she ends up being a very annoying character, with selfish thoughts.
I think you might enjoy more of this book having already read Seraphina, because this story takes place in the same world and the main character is her cousin, perhaps in this way you would being more familiar with the world and the way in which it develops
---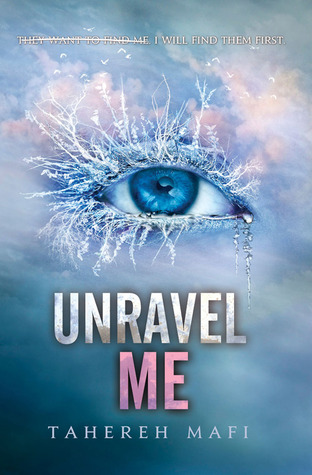 Unravel Me (Shatter Me #2) 

by

 Tahereh Mafi
WOW, I didn't remember so many things that happen in this book, even that big revelation! What is wrong with me? LOL. It's definitely a wonderful book, it has so many things happening, I love how everyone prepares for war and I definitely love the moments of Warner and Juliette in this book, they are gold. Plus: That ending! OMG, it has killed me all over again!. This time definitively I have to give it more stars, I'm falling in love again with this books again and I adore the sensation
---
---
What I'm Reading At Present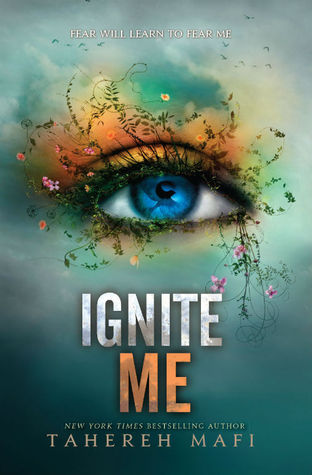 Ignite Me (Shatter Me #3) 

by

 Tahereh Mafi
I'll continue with my re-reading, I hope I can finish this before the month ends or at the beginning of the next one, I want to prepared myself for Restorme Me!
This is my favorite book of the trilogy so I'm more than ready for it
---
---
You'll find out my next reading in my March TBR, I have so many incredible books ready, I'm so excited to finally show you
---
---
What are you reading this week?
What have you finished reading?
Feel free to leave your comment below, I always love to know what you think 

🙂
find me at