It's Monday! What Are You Reading? is a place to meet up and share what you have been, are and about to be reading over the week.  It's a great post to organise yourself. It's an opportunity to visit and comment, and er… add to that ever growing TBR pile! So welcome in everyone. This meme started with J Kaye's Blog   and then was taken up by Sheila from Book Journey. Sheila then passed it on to Kathryn at the Book Date. And here we are!
Hi loves!, I hope you're having a great start to the week, I know it is hard to start after the weekend, so from here, I send THE BEST ENERGIES for you all !. Today I bring you the weekly meme "It's Monday! What Are You Reading?", which I love since it allows us to keep abreast of our recent and future readings, so without further ado let's start !!
---
---
What I Read Last Week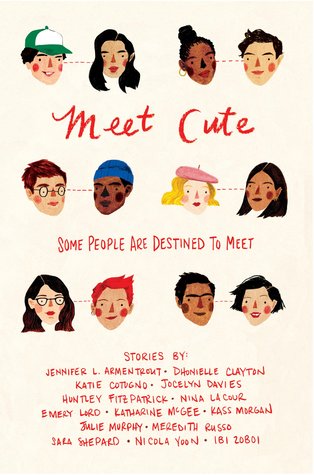 Meet Cute: Some People Are Destined to Meet 

by

 Jennifer L. Armentrout
This is an Anthology that tells the beginnings of what could be love stories, the idea is very beautiful, I love romanticism and as I came from reading a lot of fantasy I thought that this was the ideal book to read something different and cute. I liked some stories. I didn't finish the book, I still have some stories missing, which I intend to read at some point, but even with what I've read I can say that I expected much more from the book. The authors who participate are great, so I thought I would love all the stories, but I honestly feel that they're ok and some are adorable, but it wasn't as incredible as I expected.
I want to highlight the story The Way We Love Here by Dhonielle Clayton, which for me was undoubtedly the best in the book. OMG that story caught me completely
I'll leave you my FULL REVIEW of the stories I've read, in case you want to know my thoughts in detail about each one.
---

Shatter Me (Shatter Me #1) 

by

 Tahereh Mafi
I started with my re-reading of this beautiful trilogy which I love!. I'm super excited about this. I want to remind you that I've decided to re-read the Shatter Me trilogy in preparation for Restore Me, and so far it's a lot of fun, I know that they aren't the most perfect books in the world or anything, I'm aware that they're a bit cliche and Juliette can take some silly decisions lol, but even so they're books that I carry deep inside my heart and I love them, so for me it's a pleasure to be back in this world and with the characters that I love, especially with Kenji and Warner.
I'll put my review of the trilogy HERE, in case you want to know more about my thoughts about it, it doesn't have spoilers so don't worry about that. Warning: I wrote these reviews 2 years ago so they may not be the best in terms of grammars and editing lol
---
---
What I'm Reading At Present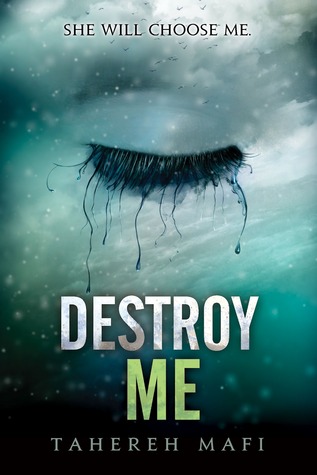 Destroy Me (Shatter Me #1.5) 

by

 Tahereh Mafi
As I've said in Goodreads, I'm happy to read about my husband again! LOL. I love Warner and this is a short story about him, so of course I love it. I decided to re-read the short stories too, so that all the information is fresh in my mind and not miss anything. Also in this book we can know more about Warner as a person, more about his story and we'll know the reasons why he's such a dark person. So it's more than interesting and I feel like I'll finish it very quickly since it only has about 100 pages
---
---
Up Next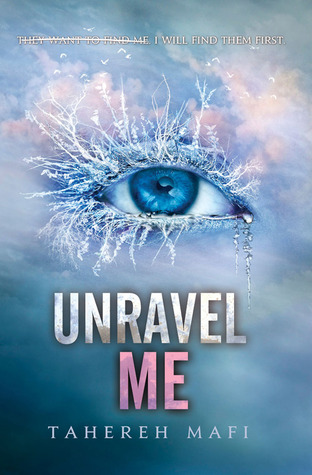 Unravel Me (Shatter Me #2) 

by

 Tahereh Mafi
Of course, I'll be continuing with my re-reading with the second book, you know that I'm super excited to re-read these books which I love so I can't wait
---
Tess of the Road 

by

 Rachel Hartman
I want to start reading this beautiful book, it looks so pretty!, also the synopsis really sounds incredible and I can't wait to jump into this new world. Also, it is not a simulacrum: THERE'S A DRAGON IN IT, how incredible is that?!
I have this ARC to review so I want to start with it as soon as possible and maybe read it while I read the Shatter Me books, to be able to go forward in it, since my idea is to finish it before or for its release date , which is February 27 and is a pretty big book, I think it has more than 500 pages so obviously I don't want to feel pressured, so I'll start reading it very soon and I hope to enjoy it!
---
---
What are you reading this week?
What have you finished reading?
Feel free to leave your comment below, I always love to know what you think

 🙂
find me at