It's Monday! What Are You Reading? is a place to meet up and share what you have been, are and about to be reading over the week.  It's a great post to organise yourself. It's an opportunity to visit and comment, and er… add to that ever growing TBR pile! So welcome in everyone. This meme started with J Kaye's Blog   and then was taken up by Sheila from Book Journey. Sheila then passed it on to Kathryn at the Book Date. And here we are!
Hi loves!, I hope you're having a great start to the week, I know it is hard to start after the weekend, so from here, I send THE BEST ENERGIES for you all !. Today I bring you the weekly meme "It's Monday! What Are You Reading?", which I love since it allows us to keep abreast of our recent and future readings, so without further ado let's start !!
---
---
What I Read Last Week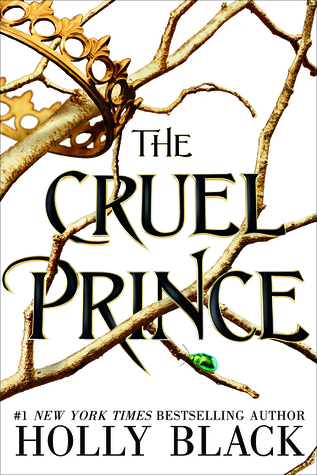 The Cruel Prince (The Folk of the Air #1) 

by

 Holly Black 
Oh this book is a gem!. It's one of my most anticipated books of this year and has filled my expectations completly, at first I was a little scared I thought it would be cliche, but then it only improves with each chapter and I couldn't stop reading, I think I don't read about fairies since TMI series, so it had been a while, and the truth that from the world building to the fairies's descriptions are amazing, I'm very impressed, it's a dark and powerfull book. You have to read it, right now my concern is how I'll wait until the next book!, because that ending was INCREDIBLE.
Full Review HERE
---
Layover 

by

 Amy Andelson, Emily Meyer
I just finished this book so my thoughts, although they're clear, are somewhat confused at the same time, I didn't like it at all, I gave it 1.5 Stars so you can imagine. I'll be uploading a mini review about it in a few days, the reason why I'll write a mini review about it's because there isn't much to talk about, because the problem here is all that is missing, from characters development, characterization and the most importantly : the plot!. It tries to be a light story but also tries to touch sexual and family issues and this didn't work for me.
---
---
What I'm Reading At Present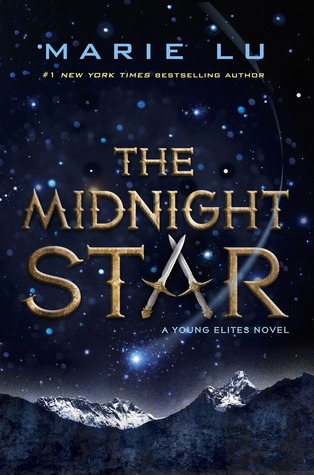 The Midnight Star (The Young Elites  #3) 

by

 Marie Lu
I wasn't ready for this book, and now that I'm just like 6 chapters to finishing it I feel like I'm not ready yet. I love this story and the characters so much, I'm enjoying it a lot, the growth of my babies is amazing, everything that has happened, the suffering and their struggles already feel like my own, this trilogy touched my heart. So yes, I'm happy and nostalgic all at the same time. I would really read 3 books more just for the characters, one of the most varied and interesting groups that I've read about and Adelina is just my queen, I love her, I hope everything is over in the best way for everyone, I've already gone through some very heartbreaking scenes so I don't know what else to expect ,we'll see…
---
---
Up Next
The Hating Game 

by

 Sally Thorne
This is a big change of plans, but I feel like I've been reading a lot of fantasies lately that I'm really in the mood for a kind of light and fun contemporary-romance book, and since everyone has told me how amazing and adorable this book is, I'm ready for it!. I'm very excited, I hope it works and it gives me some fun, I've read too many action scenes I need a break lol.
---
---
What are you reading this week?
What have you finished reading?
Feel free to leave your comment below, I always love to know what you think

🙂
find me at