Hi guys, I hope you're having a beautiful day.
This will be a rather short post, the idea is to express my best wishes for Christmas and New Year
Remember that the most important thing in these holidays is to share with our loved ones, take a moment to reflect and always be grateful for what we have.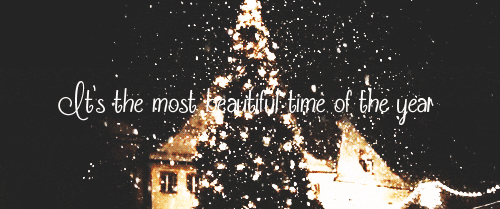 I wish you the greatest happiness, I hope you spend an incredible day and have an even more incredible year where you can fulfill all your goals and learn from your mistakes.
Have created this blog is one of the best things I've done, I've met wonderful people with whom I can share my passion, which is reading. I love you all so much, and I want to thank each one of you for always supported this project that started 1 year ago (can you believe it !?). Thanks for every "like", for every comment and for every subcription, it means the world to me, that you want to interact with me and you feel interests to the content of my blog it's so amazing. In this new year I'll continue trying to give the best of me, improve every day as much as a person as with my blog. Despite the complications and obstacles that have put us, the international bloggers, this year, I'll never give up on this project, I'll always continue with it because it's like my baby and is what I love doing.
❤️ I love you guys, I hope you have a beautiful Christmas. OH and HAPPY READING ❤️