It's Monday! What Are You Reading? is a place to meet up and share what you have been, are and about to be reading over the week.  It's a great post to organise yourself. It's an opportunity to visit and comment, and er… add to that ever growing TBR pile! So welcome in everyone. This meme started with J Kaye's Blog   and then was taken up by Sheila from Book Journey. Sheila then passed it on to Kathryn at the Book Date. And here we are!
Hi loves !, I hope you're having a great start to the week, I know it is hard to start after the weekend, so from here, I send THE BEST ENERGIES for you all !. Today I bring you the weekly meme "It's Monday! What Are You Reading?", which I love since it allows us to keep abreast of our recent and future readings, so without further ado let's start !!
---
---
WHAT I READ LAST WEEK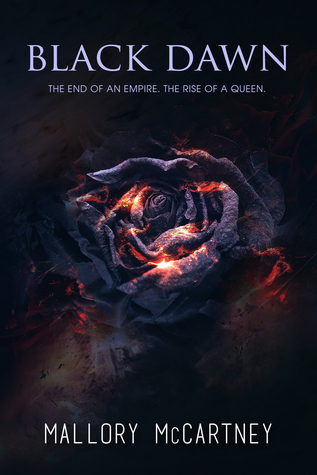 Black Dawn 

by

 Mallory McCartney 
Last week has been a busy week for me, I've had a lot of work and a lot of muggle things to do, so I haven't been able to read almost anything! Ouch, it's so painful to say that lol. Therefore I've only been able to read and finish this small book of 180 pages, but I've still enjoyed it a lot! I love finding short books with so much content, I think it's ideal for read-a-thons or when you just don't have much time to read like me, it's very entertaining, the characters are super interesting and the writing style is great, very easy and fast to read. I recommend it a lot if you like fantasy but you don't have the time or the desire to read a very large book of this genre, I think this option is perfect. If you want to read my short review to know more about my thoughts, then you can do it HERE
---
---
WHAT I AM READING AT PRESENT
The Hate U Give 

by

 Angie Thomas
I'm finally reading The Hate U Give, I decided to read this book before the year is over, and I'm really enjoying it. I can say, even when I go about 150 pages through, that will be an absolutely moving reading. It touches very delicate subjects of which it's worth reading, I understand the popularity that surrounds this book and I'm excited to continue with it 🙂
---
---
UP NEXT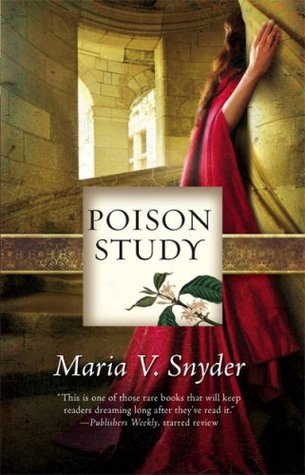 Poison Study (Poison Study #1) 

by

 Maria V. Snyder
I've heard a lot of amazing things about this book ! it's the favorite of many of you, so I'm very excited to finally read it and if I like it, to continue with the following books, I have a good feeling so I hope to enjoy it. It's about a girl who is condemned to be a food taster, and that sounds too interesting for me
---
---
What are you reading this week?
What have you finished reading?
Feel free to leave your comment below, I always love to know what you think

🙂
find me at