Hi Guys!, I hope you're having a beautiful day, today I will share with you my November Wrap Up, where I tell you about the books that I've read during the month.
This month was good, I'm very happy to finally tell you that I only have 5 ARCs in my NetGalley Shelf!, 'm very happy to have managed to decrease the numer like that, I feel much more comfortable now and after thinking it over, I'll be requesting books in which I'm really interested in like A LOT and in this way I don't overload myself with ARCs again, I think it's a good way to start the new year and my Feedback Ratio is 88% YAY !. Maybe make a separate post about my NetGalley ARCs in case you're interested 🙂
I've read 5 books this month, 2 ARCs and 3 of my choice, I think it was a good month so I'll tell you about my readings 🙂
---
---
Before starting, I wanted to share with you, that I won a Twitter Giveaway ! I haven't won anything for a long time so I'm super excited…The books are from the Effigies series by Sarah Raughley, the first two books, so in case any of you have read these books, I would love to know your thoughts about it!
---
---
ARCs of the Month
I couldn't connect to the characters, but even so, I can't help but highlight the importance of a book that talks about a subject such as addictions, this is a very important topic that I don't see that many YA books touch, it's super infomartive, and although I expected a bit more of the characters, I recommend it because I think it would be very good that everyone has the opportunity to read it to form an opinion on such a important topic. As always I leave my full review of all the books below so you can know more deeply and in detail my opinion about them
The Temptation of Adam by Dave Connis (3/5 Stars) REVIEW HERE
---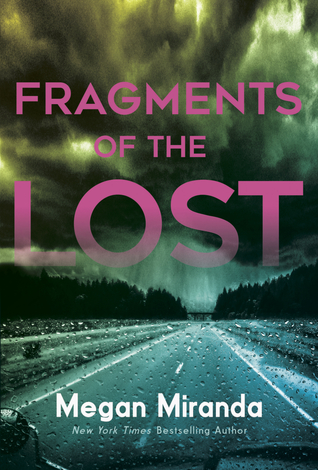 Love this book so much !, OMG has been so incredible, it's a book full of mystery and the plot is 100% addictive. The book follows the story of Jessa while trying to decipher who his ex-boyfriend really was, he has recently passed away and from this Jessa begins to find clues and strange things about him in his room, so she begins to piece things together and realize that she didn't really know this person at all. Not only the plot is sensational, but also the writing style of the author, makes everything sound so poetic and deep. If you like mysteries stories with alot of secrets, plot twists, interesting characters and a very light romance, you'll love this one!
Fragments of the Lost by Megan Miranda(4.5/5 Stars) REVIEW HERE
---
---
Finally I read it!
This book is adorable and so meaningful!. If you haven't read it yet you have to do it, I recommend it alot. As always Adam's books don't disappoint, his characters are always so well developed,I love Rufus and Mateo are so different from each other but still you can see how little by little their relationship is getting stronger and they learn from each other while they go through their last day together, is hard, the fact of knowing that you'll die that day and even though this is undeniably dramatic thing, the book doesn't fall into being too depressing, you know?. It's light and you'll have fun despite everything, it's about enjoying the moment, about living without prejudice and discovering who you really are
They Both Die at the End by Adam Silvera (4/5 Stars) REVIEW HERE
---
---
Jar Read
I'm a little disappointed with this book, I expected much more and I think that get into it with al this expectations was my mistake. The writing style is very nice, I think that the writer knows how to write in a poetic and very beautiful way. The magic system promised so much and it looked so interesting but it ended up being confusing for me and I still don't fully understand many things that happen in the book. And the romance was a mess, I'm sorry :/. Something that I adore of the book is the Indian mythology, it's absolutely interesting, I've learned a lot about it, and in fact ,just for this reason I might read the second book at some point
The Star-Touched Queen (The Star-Touched Queen #1) by Roshani Chokshi (3/5 Stars) REVIEW HERE
---
---
❣️ Your choice for me ❣️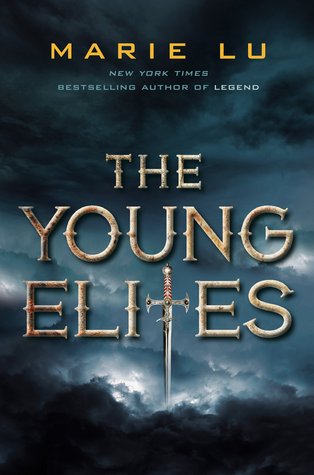 This is such an interesting book, it has a lot of action and absolutely incredible characters! I'm so happy that most of you have voted for this book of the three options, because OMG, I enjoyed it so much, and otherwise I honestly don't know if I would have read it someday. It's my first experience with a Marie Lu's book and finally I understand why the scandal, this woman know how to write a great plot and finally she has managed to leave me totally surprised. The characters are impressive, the idea of creating a main character that is almost a villain is amazing and has totally caught me, the magic system is also excellent, it reminds me a lot of X-Men but in a fantastic world. It's been a long time since I wasn't as interested in a relationship as I'm in this book, so I really can't wait to go for the second one soon, I have alot of things to figure out yet.
The Young Elites (The Young Elites #1) by Marie Lu (4/5 Stars) REVIEW HERE
---
---
What has been your favorite reading of the month?
Feel free to leave your comment below, I always love to know what you think

🙂