Hi guys, I hope you're having a beautiful day. Today I bring you a new Book Tag!, well actually it's pretty old lol, but it's new for me, so let's try it. The tag is called Totally Should've Book Tag, and I found it browsing the internet in Reader Rayna blog, you should check out her blog is GREAT!. This tag has been created by Emma from emmabooks, sure you all already know her, but if not, you should check her channel on YouTube, it's absolutely fantastic and she's adorable. With all this said, I think this tag sounds amazing so I need to start right now! Let's have some fun 🙂 
---
---
Totally should've gotten a sequel
I'll Give You the Sun by Jandy Nelson
This book is one of my favorite books that I've read this year, it's absolutely beautiful, and not only on the outside as you can see, but the content is brilliant. I'll Give You The Sun has everything, love, family, sacrifices and a wonderful brotherhood bond, among other things. I can't recommend this book more to you, if you haven't read it yet, you need to do it!. I think a sequel would have been fantastic, I would've loved to continue reading about the characters and how their lives continue from everything they have had to live, it would have been so interesting.
---
---
Totally should've had a spin off series
Daughter of Smoke & Bone Trilogy by Laini Taylor
Oh this trilogy is my life! I love this books so much that I could never have enough of them. I know that a book has been written about Zusana, but I understand that it's a stand-alone companion and it's amazing that something like that has been done because I adore Zusana, but I need a spin-off of this series in the same universe, it would be abolutely Incredible, I even think I could cry if that happened lol.
---
---
An author who totally should write more books
This is a difficult one, I could say so many authors that I love and I'm sure you love too, but instead I'll choose two authors that I think deserve greater recognition in the industry and whose books I love and are on my favorites list. They're Julie Kagawa and Anna Carey, I think they're such great and creative authors, I would really love to see some new for them soon, I would read it without thinking!
---
---
A character who totally should've ended up with someone else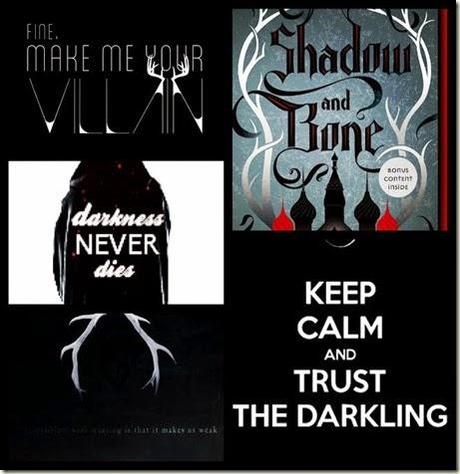 Well I'll start this saying that I have a thing for villains, so the main character almost never ends up with the one I want to, but right now I can only think about Alina from Shadow and Bone by Leigh Bardugo, I don't want to do Spoilers, but you know that I'm TeamThe Darkling, so you can imagine. Also Mal is one of the most ridiculous characters ever, I'm sorry if I offend someone, but I can't stand him
---
---
Totally should've ended differently
Juniper Lemon's Happiness Index by Julie Israel
I really love this book, but I could take off that end and put another one that works better, because although you enjoy the journey, the ending leaves you with more questions than answers. Even so, I highly recommend this reading , it's extremely sweet and meaningful
---
---
Totally should've had a movie franchise
Blood of Eden Trilogy by Julie Kagawa 
This trilogy is so incredible, I love it!, in fact I think it deserves more recognition. Combine totally crazy's vampires with a lot of action and you never get bored. I can totally imagine these books on the big screen, it would be an incredible paranormal apocalyptic movie. Plus: With these books I've met one of my favorite characters ever, Kanin ❤
---
---
Totally should've had a TV show
The Raven Cycle Quartet by Maggie Stiefvater
How incredible would a tv series of The Raven Cycle?!, Well I think it would be SO SO incredible. If you have read the books you know that the variety of character and their mystical journey, would be incredible to see on tv, as long as it's well done and be faithful to the books of course.
---
---
Totally should've had only one point of view
Spellbook of the Lost and Found by Moïra Fowley-Doyle
I really enjoyed this book a lot, much more than I thought I would. But in particular, this book has alot of characters, therefore there are many POVs, and although having a wide characters variety is something that can be positive, because of the personalities variety and the diversity they possess, in this case I think that having kept it more simple could have been more successful, since with a single or two points of view we would get to know more in depth the characters
---
---
Totally should have a cover change
Vampire Academy Series by Richelle Mead
I LOVE The Vampire Academy is one of my favorite series of all time, but OMG those covers are too ugly and really don't do justice to the content of books, and although I know there is another edition that I think is a little better, It doesn't convince me either, it needs an urgent cover change for this incredible series. I also put the spin-off because although I've never read it, I think the covers are terrible too
---
---
Totally should've kept the original covers
The Diviners by Libba Bray
I think that this will be a very popular opinion, since I know that many people didn't like the change of this one, well, either to me. This is a book that I would love to read soon, but I would have liked to they to keep the orignal cover, I think it looks beautiful, also could have played with the colors on the following covers keeping the same design and I think it would have worked well
---
---
 Totally should've stopped at book one
Divergent by Veronica Roth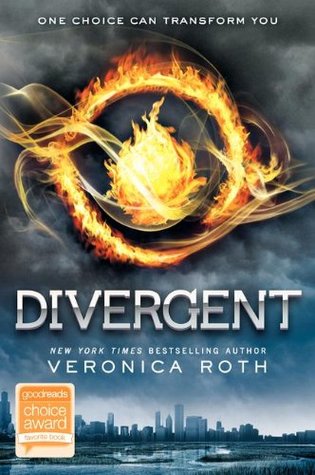 I read this many years ago, in fact I never wrote a review about it, even though I really enjoyed it at the time, I think it's a brilliant book with a lot of potential so after a while I decided to take the second one but I never could get hooked and finished by DNF it, right now I don't think I'll pick up the second one to try again and after hearing pretty bad things about the third one I lost interest, so I think that should only have existed this one and maybe would have been better.
I know it could be an unpopular opinion, but this is just my opinion and I don't intend to offend any fan of the trilogy
---
---
Well guys, I hope you enjoyed it! I've had a lot of fun doing it, so I hope everyone wants to try it at some point
Have a beautiful weekend ❤
find me at