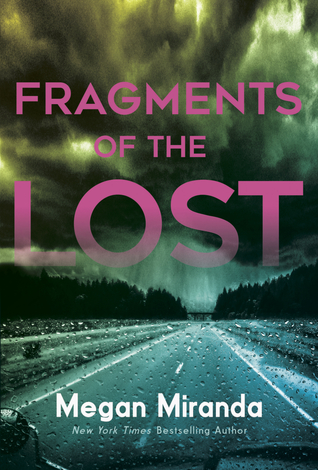 Title: Fragments of the Lost
By: Megan Miranda
Publication: November 14th
By: Crown Books for Young Readers
Genre: YA-Contemporary-ARC-Mystery
From the New York Times bestselling author of All the Missing Girls and The Perfect Stranger comes a suspenseful psychological mystery about one girl's search to uncover the truth behind her ex-boyfriend's death. Perfect for fans of We Were Liars and 13 Reasons Why . 

Jessa Whitworth knew she didn't belong in her ex-boyfriend Caleb's room. But she couldn't deny that she was everywhere–in his photos, his neatly folded T-shirts, even the butterfly necklace in his jeans pocket . . . the one she gave him for safe keeping on that day.

His mother asked her to pack up his things–even though she blames Jessa for his accident. How could she say no? And maybe, just maybe, it will help her work through the guilt she feels about their final moments together.

But as Jessa begins to box up the pieces of Caleb's life, they trigger memories that make Jessa realize their past relationship may not be exactly as she remembered. And she starts to question whether she really knew Caleb at all.

Each fragment of his life reveals a new clue that propels Jessa to search for the truth about Caleb's accident. What really happened on the storm-swept bridge? 
---
---
I want to thank NetGalley and Random House Children's for providing me with this copy in exchange for an honest review 
This book is so good, it's my first experience with the author, but it sure will not be the last. I've had such a good time with this book, from the beginning you just want to keep reading, not only the story is very interesting but also really additive

Fragments of the Lost is focused on Jessa, her ex-boyfriend Caleb has just died in a car accident, and his mother asks Jessa if she would be able to order her son's room and pack his things. Although she feels a bit out of place while being in Caleb's room again, she still decides to do so because she feels that maybe it's a good way to work through the guilt she feels for his accident. Being in this place Jessa will be surrounded by memories and pieces of their relationship and this will make her begin to wonder if she actually knew Caleb at all. 
I decided to request this book because it's described as ideal for We Were Liars fans, and since it's one of my favorite books, then I decided that why not give it a chance, right?. Well I wasn't wrong, this book is absolutely intriguing, has much suspense, mystery and is that kind of story that once you start it you can't stop until you know the whole truth. I felt too hooked throughout the book and to be a book with so much mystery content is really easy and quick to read. I'm so happy to have chosen it, I really spent an excellent time reading it, trying to put all the pieces in place, was really fun
Jessa is a great main character, she only goes for what she wants and is very determined in her decisions, I really liked her and this has been very influential for me, since the whole book is told in first person by her, there were moments in which I felt so bad for her and for all the situation in which she was involved, but she was so strong and I really admire that , I would have started to cry like a little girl lol. I liked the secondary characters a lot, I also think that they all have very different personalities and this makes the plot more complete and entertaining.Max's character is great, he is really such a good person, I love it (I don't want to specify who he is, or why I liked him because I want everyone to find out and get to know him). I have several thoughts about Caleb too, not all of them are good so I don't want to express them too much because SPOILERS.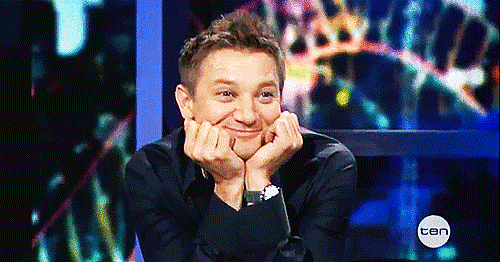 The book is divided into three parts: Part 1 "The Fragments", where we see Jessa trying to put together the puzzle to find out what was going on in Caleb's life before his accident and thus try to reveal his secrets. This part is almost the majority of the book, I think it is 80% or even more. Part 2 "The Puzzle", is where everything is revealed and the truth comes to light. This was my favorite part OMG, the revelations are so good and like everything is handled it was great and out of the ordinary. Part 3 "The Future", which is the part where obviously we'll see the future of the characters and how their lives continue after the past events
I really loved the book, but I'm not giving it a complete 5 stars because I was more interested in the present throughout the book and how it includes many jumps to the past this influenced, although it wasn't boring at all, I needed to know a little more about the relationships of the characters in the present. Even so I think that the jumps to the past end up being key when it comes to knowing more about the Caleb and Jessa's relationship and how it changes and leads to the situations that led to its separation and the accident itself
The writing style is beautiful, I love how deep and almost poetic it ends up being, the meaning of the plot is much more than discovering things about your ex lol, it's about trust, it's about family, secrets and also plays a lot with, how far you're able to get to uncover the truth and how this changes you as a person. It presents situations where she feels that she gives too much when she wasn't receiving anything in return. It's really interesting and it has touched me more than I thought. The story of Caleb and Jessa is much more than a love story, it's about another kind of love and it is also about getting to know yourself, that was really nice.
The ending was great, I liked that wasn't the typical happy ending but it was a much more real and enjoy that fact
I would recommend this book a lot for all those who enjoy a good YA reading, of course you'll find a mystery story, but even if this is not your cup of tea, it's much more than that. This book is about self discovery and it's about figuring out what you want to do with your life or what you're willing to do for those you love and for yourself, so I'd say if you like the Contemporary YA in general, then you'll enjoy this one!. It doesn't have a heavy content in terms of romance either, so if you like the plot with little romance this would be a good option! I would totally read another book with the same characters, it was a great journey. 
---
---
Rating
4.5/5 Stars
---
---
Feel free to leave your comment below, I always love to know what you think

🙂
find me at