It's Monday! What Are You Reading? is a place to meet up and share what you have been, are and about to be reading over the week.  It's a great post to organise yourself. It's an opportunity to visit and comment, and er… add to that ever growing TBR pile! So welcome in everyone. This meme started with J Kaye's Blog   and then was taken up by Sheila from Book Journey. Sheila then passed it on to Kathryn at the Book Date. And here we are!
Hi loves !, I hope you're having a great start to the week, I know it is difficult to start after the weekend, so from here I send the best energies for you all !. Today I bring you the weekly meme "It's Monday! What Are You Reading?", which I love since it allows us to keep abreast of our recent and future readings, so without further ado let's start !!
---
---
WHAT I READ LAST WEEK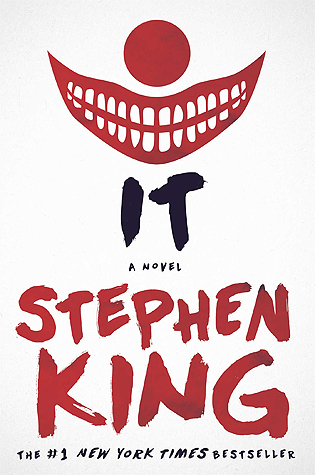 It 

by

 Stephen King
This has been my first King book and has taken me absolutely out of my comfort zone, and it has been a good experience, it really makes me happy to have been able to read this giant in less than a month, in what I think was a week and maybe a few days, which is incredibly fast for me and that's great. My main problem has been the writing style, it's too unnecessarily descriptive for me, which has made me struggle a lot to go through in it. But the plot is brilliant and I still recommend it, especially for the bravest ones. If you want to know more about it, in my review HERE, I tell you about my thoughts in a more detail way, without spoilers
---
---
WHAT I AM READING AT PRESENT
Little Monsters 

by

 Kara Thomas
As I told you in the previous post , I had plans to read The Dreadful Tale of Prosper Redding by Alexandra Bracken, well, the book has never come home for some reason :(, so I have changed my plans and I pick it up Litlle Monters by Kara Thomas, this book exceeded my expectations, it's incredibly addictive (in fact, I hope to finish it today), The plot focuses on the story of a friendship between three "mean" girls, where appearances deceive, there are many secrets behind and a mysterious disappearance, and so far it's as good as it sounds, in addition I think it's perfect for this time of the year, since has a creepy vibe. It's amazing, I haven't finished yet and even so, I can recommend it to you already, which I never do, but this book is just great
---
---
UP NEXT
They Both Die at the End 

by

 Adam Silvera
I need to read this book this month, so I plan to read it on my vacation, it sounds incredible and between that and the good things I've heard about, I'm super excited
---
---
What are you reading this week?
What have you finished reading?
Feel free to leave your comment below, I always love to know what you think

🙂
find me at